Archive for 'Tag Archives: 'Wine''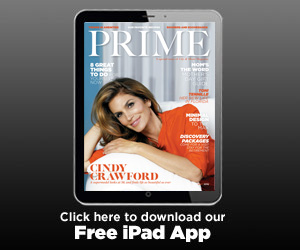 A round of South Florida beer events

  South Florida BrewFest, noon-4 p.m., Saturday, Nov. 7 Name a local brewery and it will be participating in the fourth annual South Florida BrewFest at Florida International University's Biscayne Bay Campus, 3000 NE 151 St., North Miami. The festival brings together breweries, brewpubs and home...

TV's Gordon Ramsay dines at Fort Lauderdale's ROK:BRGR

TV's "Hell's Kitchen" chef Gordon Ramsay had dinner last week at the Fort Lauderdale ROK:BRGR in Himmarshee Village. Ramsay caught up with Bret Hauser, a former "Hell's Kitchen" contestant who's now chef at PizzaCraft. ROK:BRGR and PizzaCraft are owned by Fort Lauderdale-based J.E.Y. Hospitality...
Free breakfast sandwiches at Subway

Get a free breakfast sandwich with purchase at Subway in May. Stop in participating sub shops before 9 a.m. and order any sub and get a free 6-inch breakfast sandwich. No coupon is necessary Menu choices include Egg & Cheese, Bacon, Egg & Cheese, Steak Egg White & Cheese and Black Forrest Ham with...

Free food, beer and discounts just for teachers on Tuesday

Teacher can get freebies and deals on Tuesday to celebrate Teacher Appreciation Day with valid ID. Chipotle Mexican Grille: From 3 p.m. to closing teachers get a free burrito, bowl, salad or tacos with purchase of another at participating restaurants.  EVOS: Free meal or salad with purchase at...
Fashion porn: Miami Heat Dancers post new poster

Wearing a variety of racy red bikinis (where else could that happen but in SoFlo in the winter?), the Miami Heat Dancers have launched their poster. Heat-ster fans will get to see the haute-hot poster at tonight's game against the Toronto Raptors.

Fashion porn: Behind the scenes at Parke & Ronen's Miami photo shoot

Here are some behind-the-scenes photos from swimwear brand Parke & Ronen's latest photo shoot in Miami (Wynwood, Midtown, the Design District and several beaches) for their 2016 Resort Collection. Founded in 1997 by Parke Lutter and Ronen Jehezkel, the label has estavlished itself as a fashion...
Miami-Dade commission votes to legalize Uber, Lyft

Expect to see far more Uber passengers riding in the backseat in Miami-Dade County.The ride-hailing company had encouraged Miami-Dade drivers to put passengers in the front as part of a strategy to avoid detection by county inspectors enforcing local laws that bar the app-based alternative to taxis....

Trump virtually clinches GOP nomination after Indiana win

In a stunning triumph for a political outsider, Donald Trump all but clinched the Republican presidential nomination Tuesday with a resounding victory in Indiana that knocked rival Ted Cruz out of the race and cleared Trump's path to a likely November face-off with Democratic front-runner Hillary...

Perkins: Are Dolphins better today than they were in 2015?

The Dolphins, who seemed to enter the last week's NFL draft needing help primarily on defense, left the draft with six offensive players and two defensive players. But one of those draftees was Mississippi offensive tackle Laremy Tunsil, a high-quality, can't-miss prospect who should make the offensive...