Archive for 'Tag Archives: 'Wine''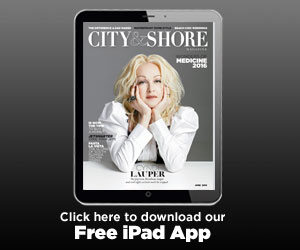 A round of South Florida beer events

  South Florida BrewFest, noon-4 p.m., Saturday, Nov. 7 Name a local brewery and it will be participating in the fourth annual South Florida BrewFest at Florida International University's Biscayne Bay Campus, 3000 NE 151 St., North Miami. The festival brings together breweries, brewpubs and home...

TV's Gordon Ramsay dines at Fort Lauderdale's ROK:BRGR

TV's "Hell's Kitchen" chef Gordon Ramsay had dinner last week at the Fort Lauderdale ROK:BRGR in Himmarshee Village. Ramsay caught up with Bret Hauser, a former "Hell's Kitchen" contestant who's now chef at PizzaCraft. ROK:BRGR and PizzaCraft are owned by Fort Lauderdale-based J.E.Y. Hospitality...
Save $5 off snacks, free $5 gift card at Publix

Save $5 on select snack purchases totaling $15 at Publix this week. Get instant savings on mix-and-match General Mills, Pepsico or Unilever products, such as Yoplait Yogurt, Totino's Pizza Rolls and Frito Lay snacks, among others. Get details in this week's circular. Before you shop, go to SnackShareSave.com...

Free Family Summer Camp at Bass Pro Shop kicks off Saturday

Bass Pro Shops are offering a free month-long free Family Summer Camp  starting Saturday. The retailer will be offering fun outdoor-themed workshops and activities on from Noon to 4 p.m. on Saturdays, Sundays, Tuesdays and Thursdays at more than participating stores nationwide through July 24....
Fashion porn: Miami Heat Dancers post new poster

Wearing a variety of racy red bikinis (where else could that happen but in SoFlo in the winter?), the Miami Heat Dancers have launched their poster. Heat-ster fans will get to see the haute-hot poster at tonight's game against the Toronto Raptors.

Fashion porn: Behind the scenes at Parke & Ronen's Miami photo shoot

Here are some behind-the-scenes photos from swimwear brand Parke & Ronen's latest photo shoot in Miami (Wynwood, Midtown, the Design District and several beaches) for their 2016 Resort Collection. Founded in 1997 by Parke Lutter and Ronen Jehezkel, the label has estavlished itself as a fashion...
Men steal equipment worth $60K from Hollywood storage facility

Authorities are asking for the public's help to identify and locate two men who stole heavy equipment worth approximately $60,000. Hollywood police on Wednesday released surveillance video of the robbery at Uncle Bob's Storage, 7901 Sheridan St. The men, driving a white Ford Ranger pickup, tailed...

Two men charged with home burglaries in Davie, Deerfield Beach

Two men were arrested after they were caught taking a flat-screen TV and other valuables from a house in Deerfield Beach on Tuesday, authorities said. Marc Jean, 21, of Tamarac, and Jamsen Petit Nord, 21, of Lauderhill, were under police surveillance when they broke into the home in the 1000 block...

Senate passes Puerto Rico rescue bill, sends to president

Congress delivered relief to debt-stricken Puerto Rico on Wednesday, sending President Barack Obama a last-minute financial rescue package to help the U.S. territory of 3.5 million Americans.The Senate passed the bill on a bipartisan 68-30 vote, three weeks after the House overwhelmingly backed...