Archive for 'Tag Archives: 'Wine''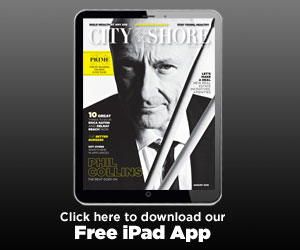 How to switch carriers and keep your old cellphone

Dear Doreen: Sunday's article about cellphone data plans was informative, but one significant factor in "jumping to a new carrier" is that your phone may not be compatible with that carrier so you'll have the expense of buying a new phone.   That was the case with me. I purchased the iPhone 6s...

Save 25 percent at Macy's Shop for a Cause event Friday through Sunday

Shop, save and help babies during Macy's 11th annual Shop for a Cause event running for three days this year, from Friday-Sunday, Aug. 26-28. Donate $5 and get a pass to save 25 percent online or in stores on select regular, sale and clearance items, including home. Also save 10 percent off on...
Fashion porn: Miami Heat Dancers post new poster

Wearing a variety of racy red bikinis (where else could that happen but in SoFlo in the winter?), the Miami Heat Dancers have launched their poster. Heat-ster fans will get to see the haute-hot poster at tonight's game against the Toronto Raptors.

Fashion porn: Behind the scenes at Parke & Ronen's Miami photo shoot

Here are some behind-the-scenes photos from swimwear brand Parke & Ronen's latest photo shoot in Miami (Wynwood, Midtown, the Design District and several beaches) for their 2016 Resort Collection. Founded in 1997 by Parke Lutter and Ronen Jehezkel, the label has estavlished itself as a fashion...