Archive for 'Tag Archives: 'Wine''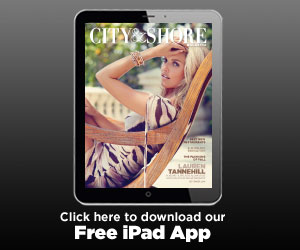 Independent films and 'Good Ol' Freda' in Pompano Beach

Beginning Saturday, the Southern Circuit Tour of Independent Filmmakers will bring six documentaries to Bailey Contemporary Arts in Pompano Beach, with a visit by the Beatles confidante and star of 'Good Ol' Freda.'The Southern Circuit Tour of Independent Filmmakers will bring six critically lauded documentaries, and their filmmakers, to Bailey Contemporary Arts in Pompano Beach […]

FLIFF 2014: It's Jason Alexander, by George!

The 2014 edition of the Fort Lauderdale International Film Festival will open on Nov. 7 with of the musical comedy 'Lucky Stiff' and an appearance by one of its stars, Jason Alexander, of 'Seinfeld' fame.The 29th Annual Fort Lauderdale International Film Festival will open on Nov. 7 with a zany musical comedy, "Lucky Stiff," and […]
Sokoloff, Bailey in runoff for Broward Circuit Court judge

In a four-way race to replace the retiring Mel Grossman as a Broward Circuit Court judge, Rhoda Sokoloff came out on top on Aug. 26, capturing 1,715 more votes than her nearest competitor, Dennis Bailey.

Richards faces Robinson for Broward County Court judge

When Claudia Robinson chose to run against Broward County Judge Ian Richards earlier this year, she said she had a simple strategy — one that may have paid off in the short run.

New program teaches students to think critically

AP Capstone is a new college-level course for high school students in its first year in Broward schools.Many Florida students have mastered the art of answering questions on standardized exams. But can they write a lengthy research paper? Can they engage in a debate? Are they open to new perspectives and points of view?