Archive for 'Tag Archives: 'Skincare''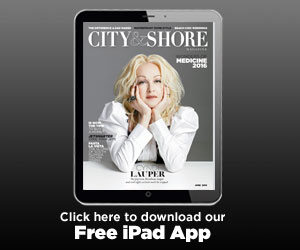 A round of South Florida beer events

  South Florida BrewFest, noon-4 p.m., Saturday, Nov. 7 Name a local brewery and it will be participating in the fourth annual South Florida BrewFest at Florida International University's Biscayne Bay Campus, 3000 NE 151 St., North Miami. The festival brings together breweries, brewpubs and home...

TV's Gordon Ramsay dines at Fort Lauderdale's ROK:BRGR

TV's "Hell's Kitchen" chef Gordon Ramsay had dinner last week at the Fort Lauderdale ROK:BRGR in Himmarshee Village. Ramsay caught up with Bret Hauser, a former "Hell's Kitchen" contestant who's now chef at PizzaCraft. ROK:BRGR and PizzaCraft are owned by Fort Lauderdale-based J.E.Y. Hospitality...
Free museum visits on Saturday and Sunday

If the steaming weather is getting to you, cool off and visit museums for free on Saturday and Sunday with Bank of America's Museum on Us program. The program offers free entry to more than 150 national arts institutions on the first full weekend of each month with an ID and a Bank of America […]

Free movie tickets to 'The Secret Life of Pets' from Motts

Get a up to three free child admissions to see "The Secret Life of Pets," out July 8,  with purchase of Motts products. The ticket offer, valued at $9 each, is good with purchase of any three Motts juices or applesauce products in one transaction by Aug. 15.  Text a photo of the receipt to MottsMovieOffer.com...
Fashion porn: Miami Heat Dancers post new poster

Wearing a variety of racy red bikinis (where else could that happen but in SoFlo in the winter?), the Miami Heat Dancers have launched their poster. Heat-ster fans will get to see the haute-hot poster at tonight's game against the Toronto Raptors.

Fashion porn: Behind the scenes at Parke & Ronen's Miami photo shoot

Here are some behind-the-scenes photos from swimwear brand Parke & Ronen's latest photo shoot in Miami (Wynwood, Midtown, the Design District and several beaches) for their 2016 Resort Collection. Founded in 1997 by Parke Lutter and Ronen Jehezkel, the label has estavlished itself as a fashion...
Hassan Whiteside decision is in . . . he's staying with Heat

Hassan Whiteside is remaining with the Miami Heat The dynamic shot-blocking center announced the decision this morning on his Snapchat account and on the Players Tribune website. Whiteside agreed in principle to a four-year, $98 million contract,  the maximum he could receive from the Heat, after...

Craigslist customer robbed at gunpoint in Davie, police say

Davie Police are looking for two men accused of robbing a man who wanted to buy cellphones through a Craigslist advertisement. It happened Wednesday afternoon when the prospective buyer met the two men at Rob's Family BBQ, 8990 W. State Rd. 84., police said. Instead of pulling out a cellphone,...

Hundreds of illegal fireworks found inside Lauderhill warehouse

An auto repair shop owner in Lauderhill was busted Thursday afternoon for storing hundreds of illegal fireworks in the warehouse where he runs his business. Authorities estimate there are 2,500 to 3,000 pounds of illegal fireworks inside the warehouse space in the 3700 block of Northwest 16th Street....