Archive for 'Tag Archives: 'Skincare''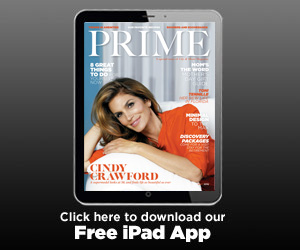 A round of South Florida beer events

  South Florida BrewFest, noon-4 p.m., Saturday, Nov. 7 Name a local brewery and it will be participating in the fourth annual South Florida BrewFest at Florida International University's Biscayne Bay Campus, 3000 NE 151 St., North Miami. The festival brings together breweries, brewpubs and home...

TV's Gordon Ramsay dines at Fort Lauderdale's ROK:BRGR

TV's "Hell's Kitchen" chef Gordon Ramsay had dinner last week at the Fort Lauderdale ROK:BRGR in Himmarshee Village. Ramsay caught up with Bret Hauser, a former "Hell's Kitchen" contestant who's now chef at PizzaCraft. ROK:BRGR and PizzaCraft are owned by Fort Lauderdale-based J.E.Y. Hospitality...
SunFest 2016: Fans and bands

Grammy darlings Alabama Shakes, Meghan Trainor, Duran Duran, the Roots and Jason Derulo lead the lineup for SunFest 2016 on the waterfront in downtown West Palm Beach April 27-May 1. Follow SouthFlorida.com on Twitter, Facebook and Snapchat.

Review: A sour night at Lemon Tree Café

Dinner at the Coconut Creek restaurant leaves our critic with a bad taste.
BOGO deals on attractions, hotels, museums and fun in the sun

Pull out the sunscreen because it's time to save on fun in the South Florida sun. The 2-for-1 Summer Savings program kicks off Sunday through Sept. 30 and offers buy-one-get-one-free offers at museums, restaurants, shopping and every imaginable thing to do on land, sand and sea. The program, sponsored...

Free food, gift cards and dining deals at IKEA Restaurants through Sunday

IKEA is giving away freebies and food to celebrate newly remodeled restaurants in stores through Sunday. Here's the giveaway schedule: 5 p.m. Friday: The first 100 people in line get an envelope with food and gift-card prizes up to $100. 9 a.m. Saturday: First 30 people in line get a goodie bag...
Fashion porn: Miami Heat Dancers post new poster

Wearing a variety of racy red bikinis (where else could that happen but in SoFlo in the winter?), the Miami Heat Dancers have launched their poster. Heat-ster fans will get to see the haute-hot poster at tonight's game against the Toronto Raptors.

Fashion porn: Behind the scenes at Parke & Ronen's Miami photo shoot

Here are some behind-the-scenes photos from swimwear brand Parke & Ronen's latest photo shoot in Miami (Wynwood, Midtown, the Design District and several beaches) for their 2016 Resort Collection. Founded in 1997 by Parke Lutter and Ronen Jehezkel, the label has estavlished itself as a fashion...
Police seek missing Margate teen

Police are seeking the public's help in the search for a missing 13-year-old girl.Rich-Ann Wallace, who also goes by the name "Jada", was reported missing by her mother Dennis Antoinette on Saturday.The teen was last seen around 5:30 p.m. in her home in the 600 block of South State Road 7, in the...

Malia Obama will take a gap year, then attend Harvard in 2017

Malia Obama will take a gap year after graduating from high school and then attend Harvard University in the fall of 2017, the White House said Sunday, ending speculation at campuses across the country. Obama, 17, the older of the president's two daughters, visited more than a dozen schools, including...

Colorado woman who went missing in Palm Beach found safe in Miami

A 28-year-old Colorado woman who disappeared shortly after arriving in Palm Beach County Friday was found safe on Sunday, authorities said. Luz Aquino, who was last seen at 9:15 p.m. Friday at Palm Beach International Airport, was found around Miami, according to the Palm Beach County Sheriff's...