Archive for 'Tag Archives: 'Design''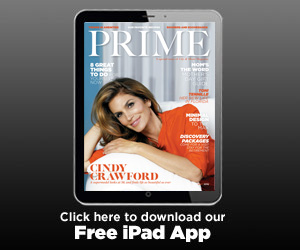 A round of South Florida beer events

  South Florida BrewFest, noon-4 p.m., Saturday, Nov. 7 Name a local brewery and it will be participating in the fourth annual South Florida BrewFest at Florida International University's Biscayne Bay Campus, 3000 NE 151 St., North Miami. The festival brings together breweries, brewpubs and home...

TV's Gordon Ramsay dines at Fort Lauderdale's ROK:BRGR

TV's "Hell's Kitchen" chef Gordon Ramsay had dinner last week at the Fort Lauderdale ROK:BRGR in Himmarshee Village. Ramsay caught up with Bret Hauser, a former "Hell's Kitchen" contestant who's now chef at PizzaCraft. ROK:BRGR and PizzaCraft are owned by Fort Lauderdale-based J.E.Y. Hospitality...
SunFest 2016: Fans and bands

Grammy darlings Alabama Shakes, Meghan Trainor, Duran Duran, the Roots and Jason Derulo lead the lineup for SunFest 2016 on the waterfront in downtown West Palm Beach April 27-May 1. Follow SouthFlorida.com on Twitter, Facebook and Snapchat.

Review: A sour night at Lemon Tree Café

Dinner at the Coconut Creek restaurant leaves our critic with a bad taste.
BOGO deals on attractions, hotels, museums and fun in the sun

Pull out the sunscreen because it's time to save on fun in the South Florida sun. The 2-for-1 Summer Savings program kicks off Sunday through Sept. 30 and offers buy-one-get-one-free offers at museums, restaurants, shopping and every imaginable thing to do on land, sand and sea. The program, sponsored...

Free food, gift cards and dining deals at IKEA Restaurants through Sunday

IKEA is giving away freebies and food to celebrate newly remodeled restaurants in stores through Sunday. Here's the giveaway schedule: 5 p.m. Friday: The first 100 people in line get an envelope with food and gift-card prizes up to $100. 9 a.m. Saturday: First 30 people in line get a goodie bag...
Fashion porn: Miami Heat Dancers post new poster

Wearing a variety of racy red bikinis (where else could that happen but in SoFlo in the winter?), the Miami Heat Dancers have launched their poster. Heat-ster fans will get to see the haute-hot poster at tonight's game against the Toronto Raptors.

Fashion porn: Behind the scenes at Parke & Ronen's Miami photo shoot

Here are some behind-the-scenes photos from swimwear brand Parke & Ronen's latest photo shoot in Miami (Wynwood, Midtown, the Design District and several beaches) for their 2016 Resort Collection. Founded in 1997 by Parke Lutter and Ronen Jehezkel, the label has estavlished itself as a fashion...
Six dead, including four children, in I-95 crash near Indiantown Road in Jupiter

A mother driving a minivan lost control of the vehicle after a tire separated, killing six passengers including four of her own children. When first responders arrived at the horrific scene late Saturday, they found people lying in the road on Interstate 95 north of Indiantown Road in Jupiter,...

Cruise to Cuba: Adonia leaves PortMiami for Havana

As the Adonia cruise ship cast off on Carnival Corp.'s historic voyage to Cuba, Capt. David Box, in a British accent, told passengers over the PA system what was in store. "We're going to sail directly from the United States to Havana, Cuba," he said. "How awesome is that? Tomorrow we will make...

Live from the ship: Follow the latest from the Adonia as it sails for Havana, Cuba

Editor's note: Throughout the May 1 to May 8 voyage of the Adonia to Cuba, staff writer Mike Clary and photojournalist Joe Cavaretta will be sharing all the flavors, sights and sounds from aboard the 700-passenger Adonia and its ports of call. Join us here for their updates. About 5 p.m.: 'It will...