Archive for 'Tag Archives: 'Delray Beach''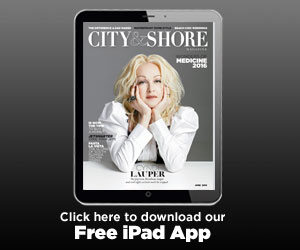 A round of South Florida beer events

  South Florida BrewFest, noon-4 p.m., Saturday, Nov. 7 Name a local brewery and it will be participating in the fourth annual South Florida BrewFest at Florida International University's Biscayne Bay Campus, 3000 NE 151 St., North Miami. The festival brings together breweries, brewpubs and home...

TV's Gordon Ramsay dines at Fort Lauderdale's ROK:BRGR

TV's "Hell's Kitchen" chef Gordon Ramsay had dinner last week at the Fort Lauderdale ROK:BRGR in Himmarshee Village. Ramsay caught up with Bret Hauser, a former "Hell's Kitchen" contestant who's now chef at PizzaCraft. ROK:BRGR and PizzaCraft are owned by Fort Lauderdale-based J.E.Y. Hospitality...
Save $5 off snacks, free $5 gift card at Publix

Save $5 on select snack purchases totaling $15 at Publix this week. Get instant savings on mix-and-match General Mills, Pepsico or Unilever products, such as Yoplait Yogurt, Totino's Pizza Rolls and Frito Lay snacks, among others. Get details in this week's circular. Before you shop, go to SnackShareSave.com...

Free Family Summer Camp at Bass Pro Shop kicks off Saturday

Bass Pro Shops are offering a free month-long free Family Summer Camp  starting Saturday. The retailer will be offering fun outdoor-themed workshops and activities on from Noon to 4 p.m. on Saturdays, Sundays, Tuesdays and Thursdays at more than participating stores nationwide through July 24....
Fashion porn: Miami Heat Dancers post new poster

Wearing a variety of racy red bikinis (where else could that happen but in SoFlo in the winter?), the Miami Heat Dancers have launched their poster. Heat-ster fans will get to see the haute-hot poster at tonight's game against the Toronto Raptors.

Fashion porn: Behind the scenes at Parke & Ronen's Miami photo shoot

Here are some behind-the-scenes photos from swimwear brand Parke & Ronen's latest photo shoot in Miami (Wynwood, Midtown, the Design District and several beaches) for their 2016 Resort Collection. Founded in 1997 by Parke Lutter and Ronen Jehezkel, the label has estavlished itself as a fashion...
Boca man who survived 1956 shipwreck tells of near-death experience

Water rushed in, flooding the moonlit decks and inciting chaos. Panicking passengers in drenched pajamas pushed their way to the upper deck, then huddled together as priests led prayer circles. Their luggage swooshed around in the halls below.But despite the commotion, Jerry Reinert didn't lose...

Dania Beach men win $3 million in separate lottery scratch-off games

Scratch-off lottery tickets have proven to be valuable to two Dania Beach men who claimed millions of dollars in winnings over the course of three days. At Florida Lottery headquarters in Tallahassee June 21, Alexander DeMassis, 30, claimed the top prize of $2 million from the Flamingo Multiplier...

'Atrocious' Istanbul airport attack kills 41; Islamic State suspected

Suicide attackers armed with guns and bombs killed 41 people and wounded scores at Istanbul's busy Ataturk Airport. The government said Islamic State extremists were believed responsible. Turkish authorities were still piecing together how the triple suicide attack happened. Forty-one people died...