Archive for 'Tag Archives: 'Delray Beach''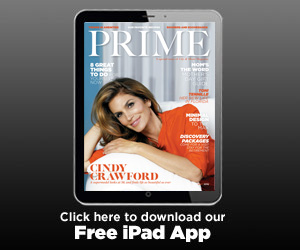 A round of South Florida beer events

  South Florida BrewFest, noon-4 p.m., Saturday, Nov. 7 Name a local brewery and it will be participating in the fourth annual South Florida BrewFest at Florida International University's Biscayne Bay Campus, 3000 NE 151 St., North Miami. The festival brings together breweries, brewpubs and home...

TV's Gordon Ramsay dines at Fort Lauderdale's ROK:BRGR

TV's "Hell's Kitchen" chef Gordon Ramsay had dinner last week at the Fort Lauderdale ROK:BRGR in Himmarshee Village. Ramsay caught up with Bret Hauser, a former "Hell's Kitchen" contestant who's now chef at PizzaCraft. ROK:BRGR and PizzaCraft are owned by Fort Lauderdale-based J.E.Y. Hospitality...
Photo gallery: Wine bars in South Florida

If you click on "Show Caption" in the lower left-hand corner, you can read about the bars and restaurants in South Florida that feature impressive wine portfolios -- just in time for National Wine Day on May 25. Veni, vidi, vici, vino.

When art becomes an escape from depression and trauma

South Florida has a vast community of flow artists who gather in parks, on beaches and at other public spaces to practice. Flow arts include a variety of physical activities with continuous movement, such as poi, fire spinning, Hula-Hooping, acroyoga, slacklining, dancing and juggling. For many...
Free entry at Miami Seaquarium for vets, military and first responders for Memorial weekend

Get free admission for vets, active duty military and law enforcement and first responders at Miami Seaquarium though Monday, May 30. The South Florida attraction's "Salute to Heroes" week runs May 23 through Memorial Day and also offers 50 percent off admission for up to four family members. A...

Free sandwich at HoneyBaked Ham store

Get a free sandwich by joining the HoneyBaked Ham Rewards club. Join the free loyalty program and you'll get a welcome coupon for a free classic ham sandwich valued at more than $6. You'll also get another coupon for a free sandwich as a birthday gift. After you sign up with an email address, you'll...
Fashion porn: Miami Heat Dancers post new poster

Wearing a variety of racy red bikinis (where else could that happen but in SoFlo in the winter?), the Miami Heat Dancers have launched their poster. Heat-ster fans will get to see the haute-hot poster at tonight's game against the Toronto Raptors.

Fashion porn: Behind the scenes at Parke & Ronen's Miami photo shoot

Here are some behind-the-scenes photos from swimwear brand Parke & Ronen's latest photo shoot in Miami (Wynwood, Midtown, the Design District and several beaches) for their 2016 Resort Collection. Founded in 1997 by Parke Lutter and Ronen Jehezkel, the label has estavlished itself as a fashion...
Man shot at Deerfield Beach home identified

A man who was fatally shot at a home in northwest Deerfield Beach and a man who lives there were identified Tuesday.Josue Louissaint, 25, died from a gunshot wound to his torso at a house in the 4100 block of Northwest Sixth Street, according to the Broward County Medical Examiner's Office, which...

U.S. Rep. DWS points to signs of popularity: signatures from voters

As U.S. Rep. Debbie Wasserman Schultz, D-Weston, gets clobbered in the national news, her campaign for re-election in Broward/Miami-Dade District 23 put out one bright spot: She successfully qualified for the ballot by collecting signatures. She's not the only one. Ultimately, it's expected that...

Arbiter upholds firing of Fort Lauderdale officer over racist texts

An arbiter has upheld the city's firing of Officer James Wells last year over racist text messages he sent on his personal cellphone in conversations with other police officers, Police Chief Frank Adderley said Tuesday.Wells and two other officers were fired in March 2015 after police received...