Archive for 'Tag Archives: 'American Fine Wine Competition''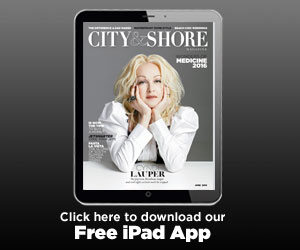 A round of South Florida beer events

  South Florida BrewFest, noon-4 p.m., Saturday, Nov. 7 Name a local brewery and it will be participating in the fourth annual South Florida BrewFest at Florida International University's Biscayne Bay Campus, 3000 NE 151 St., North Miami. The festival brings together breweries, brewpubs and home...

TV's Gordon Ramsay dines at Fort Lauderdale's ROK:BRGR

TV's "Hell's Kitchen" chef Gordon Ramsay had dinner last week at the Fort Lauderdale ROK:BRGR in Himmarshee Village. Ramsay caught up with Bret Hauser, a former "Hell's Kitchen" contestant who's now chef at PizzaCraft. ROK:BRGR and PizzaCraft are owned by Fort Lauderdale-based J.E.Y. Hospitality...
Happy hour of the week: Shooters Waterfront

When it rains, select drinks and appetizers are half-off.

DJ Irie Weekend in Miami Beach

Miami Heat DJ, DJ Irie, hosted a three-day charity weekend with a gala, golf tournament and concerts. Celebrities who attended included Jamie Foxx, Anthony Mackie, Dru Hill and Joey Fatone. Proceeds benefitted the Irie Foundation, a non-profit that empowers at-risk youth.
Save $5 off snacks, free $5 gift card at Publix

Save $5 on select snack purchases totaling $15 at Publix this week. Get instant savings on mix-and-match General Mills, Pepsico or Unilever products, such as Yoplait Yogurt, Totino's Pizza Rolls and Frito Lay snacks, among others. Get details in this week's circular. Before you shop, go to SnackShareSave.com...

Free Family Summer Camp at Bass Pro Shop kicks off Saturday

Bass Pro Shops are offering a free month-long free Family Summer Camp  starting Saturday. The retailer will be offering fun outdoor-themed workshops and activities on from Noon to 4 p.m. on Saturdays, Sundays, Tuesdays and Thursdays at more than participating stores nationwide through July 24....
Fashion porn: Miami Heat Dancers post new poster

Wearing a variety of racy red bikinis (where else could that happen but in SoFlo in the winter?), the Miami Heat Dancers have launched their poster. Heat-ster fans will get to see the haute-hot poster at tonight's game against the Toronto Raptors.

Fashion porn: Behind the scenes at Parke & Ronen's Miami photo shoot

Here are some behind-the-scenes photos from swimwear brand Parke & Ronen's latest photo shoot in Miami (Wynwood, Midtown, the Design District and several beaches) for their 2016 Resort Collection. Founded in 1997 by Parke Lutter and Ronen Jehezkel, the label has estavlished itself as a fashion...
Man gets 30 years for child pornography, admits he forced girl into prostitution

He told the woman and her daughter that he had been a military sniper and had killed people. He said he could monitor all of their phone calls and texts. He said he had friends in South Florida law enforcement and nobody would listen if they complained. And then, Daniel Macias told the 16-year-old...

Man charged with prostituting teen he brought across state

A 17-year-old Fort Myers girl says she was brought to Plantation to have sex with several men for cash that she turned over to a Miami Gardens man who raped her, police said.Joseph Lewis Jr., 34, is facing charges of human trafficking and sexual battery on a minor.Lewis set up the teenager in a...

Broward school district to offer child care to employees

The Broward County School District will offer a new benefit to employees next year: district-run child care.Administrators are expanding a program in three alternative schools to make spots available for the children of employees. The program will provide 71/2 to 8 hours of care for infants to...