Archive for 'Tag Archives: 'American Fine Wine Competition''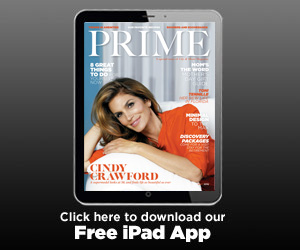 A round of South Florida beer events

  South Florida BrewFest, noon-4 p.m., Saturday, Nov. 7 Name a local brewery and it will be participating in the fourth annual South Florida BrewFest at Florida International University's Biscayne Bay Campus, 3000 NE 151 St., North Miami. The festival brings together breweries, brewpubs and home...

TV's Gordon Ramsay dines at Fort Lauderdale's ROK:BRGR

TV's "Hell's Kitchen" chef Gordon Ramsay had dinner last week at the Fort Lauderdale ROK:BRGR in Himmarshee Village. Ramsay caught up with Bret Hauser, a former "Hell's Kitchen" contestant who's now chef at PizzaCraft. ROK:BRGR and PizzaCraft are owned by Fort Lauderdale-based J.E.Y. Hospitality...
Fashion porn: Miami Heat Dancers post new poster

Wearing a variety of racy red bikinis (where else could that happen but in SoFlo in the winter?), the Miami Heat Dancers have launched their poster. Heat-ster fans will get to see the haute-hot poster at tonight's game against the Toronto Raptors.

Fashion porn: Behind the scenes at Parke & Ronen's Miami photo shoot

Here are some behind-the-scenes photos from swimwear brand Parke & Ronen's latest photo shoot in Miami (Wynwood, Midtown, the Design District and several beaches) for their 2016 Resort Collection. Founded in 1997 by Parke Lutter and Ronen Jehezkel, the label has estavlished itself as a fashion...
Man saved in Everglades now rescues others through Civil Air Patrol

A journey to find a 'sweet fishing spot' unwittingly led Michael Harding on a mission to save lives.The engine on a small boat he and a friend were on in 1985 died a few hours into their trip in the Everglades wilderness. For three days, the 17-year-old Harding and a friend survived on chips, soda...

Amid calls for tighter borders, South Florida counties use federal funds to patrol coast

As politicians call for tighter borders, South Florida counties have been collecting hundreds of thousands of dollars in federal grants each year to work overtime to patrol the coast.Uncle Sam wrote a $150,000 check this month to Palm Beach County — just a small part of the roughly $20 billion...

Fort Lauderdale's boarded-up homes are getting harder to notice

When it comes to boarding up vacant homes, the city is all for transparency.Instead of plywood, the city is using a sturdy Plexiglas-type material to cover window and door openings and other entry points – such as holes for air-conditioning wall units – that someone could sneak into. It has been...