Archive for 'Tag Archives: 'American Fine Wine Competition''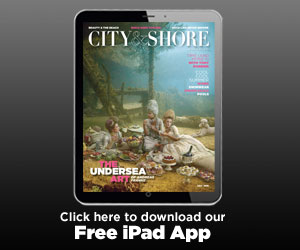 New poke joint in Fort Lauderdale

Owner Michael Ritzer opened a fast-casual Hawaiian eatery, after falling in love with poke on a family vacation.

Top chicken wings in South Florida

It figures that National Chicken Wing Day got its start in Buffalo, N.Y. After all, that's where the most popular wing preparation got its start at Teressa Bellissimo's Anchor Bar. In 1964, Bellissimo's tossed them in butter and hot sauce and the rest, as they say, is chicken wing history. It's...
Coupon: $20 off at IKEA

Just in time to outfit college dorm rooms, IKEA comes to the rescue. Use a coupon to save $20 on a $150 purchase. The coupon can be combined with IKEA Family offers but not with other discounts or on food. Exclusion are printed on the coupon. Also, join the free IKEA Family reward club to […]

Where to get free eats for National Chicken Wing Day starting Thursday

It's National Chicken Wing Day on Friday and restaurants are offering hot deals to celebrate starting Thursday. No coupons are necessary. Buffalo Wild Wings: Half-priced wings on Friday when dining in at participating locations. East Coast Wings: Buy wings on Friday and get a coupon good for five...
Fashion porn: Miami Heat Dancers post new poster

Wearing a variety of racy red bikinis (where else could that happen but in SoFlo in the winter?), the Miami Heat Dancers have launched their poster. Heat-ster fans will get to see the haute-hot poster at tonight's game against the Toronto Raptors.

Fashion porn: Behind the scenes at Parke & Ronen's Miami photo shoot

Here are some behind-the-scenes photos from swimwear brand Parke & Ronen's latest photo shoot in Miami (Wynwood, Midtown, the Design District and several beaches) for their 2016 Resort Collection. Founded in 1997 by Parke Lutter and Ronen Jehezkel, the label has estavlished itself as a fashion...
Soldier from Hollywood dies after training run at Army base in Colorado

Matthew Hester, a soldier from Hollywood, collapsed and died Monday morning after a routine training run at Fort Carson in Colorado, Army officials said. Hester, an Army Specialist and combat medic, was 28. His cause of death remains under investigation. Hester's father, a teacher and pastor in...

Obama boosts Clinton: 'Carry her the same way you carried me'

His own legacy on the line, President Barack Obama implored Americans to elect Hillary Clinton to the White House, casting her as a candidate who believes in the optimism that powers the nation's democracy and warning against the "deeply pessimistic vision" of Republican Donald Trump. "America...

Steamy Thursday; distant tropical wave being watched

The high humidity combined with warm temperatures make it feel like a blast of heat when you head outside.  Welcome to Thursday. According to the National Weather Service, it will be mostly warm today with a high near 89 and winds from the east at 6 to 13 mph. There is only a 20 percent […]