Archive for 'Tag Archives: 'American Fine Wine Competition''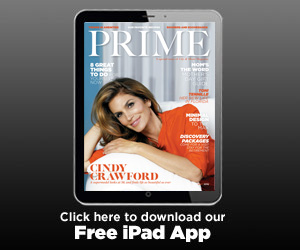 A round of South Florida beer events

  South Florida BrewFest, noon-4 p.m., Saturday, Nov. 7 Name a local brewery and it will be participating in the fourth annual South Florida BrewFest at Florida International University's Biscayne Bay Campus, 3000 NE 151 St., North Miami. The festival brings together breweries, brewpubs and home...

TV's Gordon Ramsay dines at Fort Lauderdale's ROK:BRGR

TV's "Hell's Kitchen" chef Gordon Ramsay had dinner last week at the Fort Lauderdale ROK:BRGR in Himmarshee Village. Ramsay caught up with Bret Hauser, a former "Hell's Kitchen" contestant who's now chef at PizzaCraft. ROK:BRGR and PizzaCraft are owned by Fort Lauderdale-based J.E.Y. Hospitality...
39 of South Florida's best burgers for National Burger Month

In honor of National Burger Month, here are some of the best burger joints in South Florida. From traditional beef patties to ones with elk meat, topped off with everything from caramelized onions to fried cheese curd, these restaurants sure know how to dress a burger. We'll be adding more to this...

Star Wars lightsaber class teaches Jedi moves to Miami fans

The Force is strong in South Florida. And you don't need to travel to a galaxy far, far away to learn some Jedi moves.   Two Miami "Star Wars" fans are the Jedi knights teaching a lightsaber class every other Saturday at a yoga studio in Doral.   The class combines concepts from the "Star […]
Free rotisserie chicken at Publix starting Thursday

Get a free $7 rotisserie chicken at Publix starting Thursday. Bag the free bird from the deli with purchase of three eligible P&G products. No coupon is needed. The promotion is listed on the back page of this week's  store circular, tucked inside Wednesday's Sun Sentinel. No coupon is necessary....

May the 4th Be With You: Freebies and hot deals on Star Wars stuff

May the Fourth be with you today as Star Wars-themed merchandise and toys are on sale today. But first,  entertain yourself with the Yoda Speak Translator. "To save on Star Wars day I love.  Yeesssssss!" Amazon.com: Star Wars Day of Deals offering up to 75 percent off. Best Buy: Up to 50 percent...
Fashion porn: Miami Heat Dancers post new poster

Wearing a variety of racy red bikinis (where else could that happen but in SoFlo in the winter?), the Miami Heat Dancers have launched their poster. Heat-ster fans will get to see the haute-hot poster at tonight's game against the Toronto Raptors.

Fashion porn: Behind the scenes at Parke & Ronen's Miami photo shoot

Here are some behind-the-scenes photos from swimwear brand Parke & Ronen's latest photo shoot in Miami (Wynwood, Midtown, the Design District and several beaches) for their 2016 Resort Collection. Founded in 1997 by Parke Lutter and Ronen Jehezkel, the label has estavlished itself as a fashion...
Lightning, strong winds, funnel clouds possible for parts of Broward, Palm Beach counties

Conditions across northeastern Broward and southeastern Palm Beach counties are favorable for frequent, possibly excessive, lightning and possible funnel clouds, according to the National Weather Service.  Winds of 45 to 55 mph are possible, as well, meteorologists said. These conditions are expected...

Preliminary federal report describes Pompano Beach plane crash that left three injured

The plane operated by a flight school that crashed April 25 in the backyard of a Pompano Beach home had three fliers aboard with varying levels of pilot experience before a lesson ended in a fireball.The pilot and two students — a private pilot and a pilot-rated passenger — were seriously injured...

Taxi industry files $1 billion dollar lawsuit against Miami-Dade over new Uber law

Miami-Dade faces a $1 billion lawsuit by taxi companies over legalizing Uber, which the plaintiffs say has demolished the value of the exclusive taxi "medallions" they purchased from the county years ago."We had $350,000 fair-market value before Mother's Day 2014," taxi lawyer Ralph Patino said,...