Archive for 'Tag Archives: 'American Fine Wine Competition''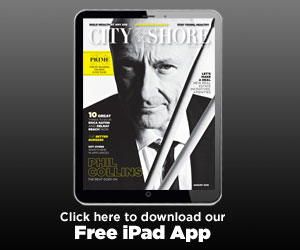 Freebie Friday: Free eats at Smashburger and Dairy Queen, cheap cold drinks at Starbucks

Happy Freebie Friday! Today's fabulous freebie roundup includes a free entree at Smashburger,  a free Blizzard at Dairy Queen, a free three-month membership at JB's Wholesale Club and $2.50 cold drinks at Starbucks with a treat receipt. Also, Publix is offering a coupon for $10 off gas cards, which...

$2.50 grande cold drinks at Starbucks with treat receipt

Starbucks' treat receipt program is back!  Cool off in the afternoon with $2.50 cold drinks when you make a purchase  before 1:59 p.m. at participating stores to get a treat receipt. Use it after   2 p.m. to save a few bucks on 16-ounce cold beverages. Click here for the deal. The offer ends on...
Fashion porn: Miami Heat Dancers post new poster

Wearing a variety of racy red bikinis (where else could that happen but in SoFlo in the winter?), the Miami Heat Dancers have launched their poster. Heat-ster fans will get to see the haute-hot poster at tonight's game against the Toronto Raptors.

Fashion porn: Behind the scenes at Parke & Ronen's Miami photo shoot

Here are some behind-the-scenes photos from swimwear brand Parke & Ronen's latest photo shoot in Miami (Wynwood, Midtown, the Design District and several beaches) for their 2016 Resort Collection. Founded in 1997 by Parke Lutter and Ronen Jehezkel, the label has estavlished itself as a fashion...
More millennials abstaining from sex, FAU prof finds

While their parents made Madonna's "Like a Virgin" a huge hit, more of today's young adults actually are. That's the finding of a study co-authored by a Florida Atlantic University psychology professor and published in this month's Archives of Sexual Behavior. Professor Ryne Sherman and his research...

Funeral services taking place at Broward Center for Fort Lauderdale detective

The funeral of Fort Lauderdale Police Detective Christopher Sheehan is taking place in downtown Fort Lauderdale. Mourners have gathered for the service at the Broward Center for the Performing Arts, 201 SW Fifth Ave. Sheehan, 30, died early Saturday in a fiery crash when his Jeep was rear-ended,...

FDA advises Zika screening for all US blood centers

The Food and Drug Administration wants all U.S. blood banks to start screening for Zika virus, a major expansion intended to protect the nation's blood supply from the mosquito-borne disease. The new advisory means all U.S. states and territories will need to begin testing blood donations for Zika....