Archive for 'Tag Archives: 'American Fine Wine Competition''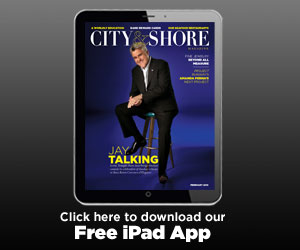 A round of South Florida beer events

  South Florida BrewFest, noon-4 p.m., Saturday, Nov. 7 Name a local brewery and it will be participating in the fourth annual South Florida BrewFest at Florida International University's Biscayne Bay Campus, 3000 NE 151 St., North Miami. The festival brings together breweries, brewpubs and home...

TV's Gordon Ramsay dines at Fort Lauderdale's ROK:BRGR

TV's "Hell's Kitchen" chef Gordon Ramsay had dinner last week at the Fort Lauderdale ROK:BRGR in Himmarshee Village. Ramsay caught up with Bret Hauser, a former "Hell's Kitchen" contestant who's now chef at PizzaCraft. ROK:BRGR and PizzaCraft are owned by Fort Lauderdale-based J.E.Y. Hospitality...
Miami Zoo's Ron Magill to get wild in Boynton Beach

At Due South Brewing on Thursday, he'll share pictures and stories of lions and zebras and oversexed elephants. Oh, my.

Happy hour of the week: Dubliner Irish Pub

You don't need to wait until Saint Patrick's Day to enjoy yourself at this Irish pub. The Dubliner in Boca Raton is a perfect spot to grab a pint with a few friends. The dimly-lit setting matches the extra-long, dark wooden bar inside. Low tables and high-tops fill the rest of the restaurant, though...
Free bagel and schmear at Einstein Bros. for National Bagel Day

Tuesday is National Bagel Day and you can get a free bagel and schmear with purchase at Einstein Bros. Use a coupon to get the free eats with any purchase at participating locations. Print the offer or show it on your smartphone. Each Einstein restaurant also will donate bagels to local charitable...

Forget Chipotle! You can still eat free at Moe's Southwest Grill through Friday

If you missed the coupon for a free burrito from Chipotle on Moday, you can still eat free at Moe's Southwest Grill. After Chipotle restaurants closed during lunch on Feb. 8 for a nationwide food safety meeting, the chain offered coupon for a free burrito until 6 p.m. Monday to earn back customer...
Fashion porn: Miami Heat Dancers post new poster

Wearing a variety of racy red bikinis (where else could that happen but in SoFlo in the winter?), the Miami Heat Dancers have launched their poster. Heat-ster fans will get to see the haute-hot poster at tonight's game against the Toronto Raptors.

Fashion porn: Behind the scenes at Parke & Ronen's Miami photo shoot

Here are some behind-the-scenes photos from swimwear brand Parke & Ronen's latest photo shoot in Miami (Wynwood, Midtown, the Design District and several beaches) for their 2016 Resort Collection. Founded in 1997 by Parke Lutter and Ronen Jehezkel, the label has estavlished itself as a fashion...
Fiery pre-dawn crash on I-95 in Miami kills two people

Two people are dead after a car went out of control and caught fire along Interstate 95 near downtown Miami early Wednesday. According to the Florida Highway Patrol, the crash happened shortly after 3:30 a.m. in the highway's northbound lanes, near the exit to Northwest Second Street. The crash...

Whiteside ejected, Heat crumble in 119-101 loss to Spurs

The lasting impression the Miami Heat will carry through their nine-day All-Star break is of the next level of the NBA. The tutorial was presented Tuesday night by the San Antonio Spurs in a 119-101 victory at AmericanAirlines Arena, the most points allowed by the Heat this season. "Right now that's...

Wintry weather prompts overnight shelter openings in Broward

With more wintry weather comes the opportunity to seek overnight warmth and indoor refuge at three Broward County locations. It's the second time since Sunday that weather forecasts have prompted county officials to provide transportation and access to shelters in Fort Lauderdale, Hollywood and...