Related Articles
Share
About Author
CityandShore
(0) Readers Comments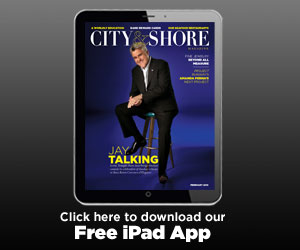 A round of South Florida beer events

  South Florida BrewFest, noon-4 p.m., Saturday, Nov. 7 Name a local brewery and it will be participating in the fourth annual South Florida BrewFest at Florida International University's Biscayne Bay Campus, 3000 NE 151 St., North Miami. The festival brings together breweries, brewpubs and home...

TV's Gordon Ramsay dines at Fort Lauderdale's ROK:BRGR

TV's "Hell's Kitchen" chef Gordon Ramsay had dinner last week at the Fort Lauderdale ROK:BRGR in Himmarshee Village. Ramsay caught up with Bret Hauser, a former "Hell's Kitchen" contestant who's now chef at PizzaCraft. ROK:BRGR and PizzaCraft are owned by Fort Lauderdale-based J.E.Y. Hospitality...
Chipotle's closed Monday so Moe's Southwest Grill gives away free burritos

Chipotle restaurants are closed on Monday, Feb. 8, for a nationwide food safety meeting, but you can still your Mexican fix and a free "rebound" burrito at Moe's Southewest Grill. Use a coupon to get buy-one-get-one free burritos and free chips and salsa at participating locations. Print the coupon...

Free $14 fragrance mist from Bath & Body Works for Valentine's Day

Get a Valentine coupon good for free Fine Fragrance Mist valued at $14 with purchase at Bath & Body Works. Opt in via text or email to get a link to the coupon sent when the promotion goes live, which is anyone's guess. Click here for the the deal. "Like" Doreen's Deals page on Facebook; follow...
Fashion porn: Miami Heat Dancers post new poster

Wearing a variety of racy red bikinis (where else could that happen but in SoFlo in the winter?), the Miami Heat Dancers have launched their poster. Heat-ster fans will get to see the haute-hot poster at tonight's game against the Toronto Raptors.

Fashion porn: Behind the scenes at Parke & Ronen's Miami photo shoot

Here are some behind-the-scenes photos from swimwear brand Parke & Ronen's latest photo shoot in Miami (Wynwood, Midtown, the Design District and several beaches) for their 2016 Resort Collection. Founded in 1997 by Parke Lutter and Ronen Jehezkel, the label has estavlished itself as a fashion...
Woman seen shooting at car in Pompano Beach, investigators say

Shots rang out in the night and now detectives are searching for the woman seen in surveillance videos firing a gun into a parked car in Pompano Beach. It happened about 3:24 a.m. Jan. 9, in the parking lot of the Lighthouse Cove Resort at 1406 N. Ocean Blvd., the Broward Sheriff's Office said....

Man's body found near burning boat in Hollywood

Hollywood police are trying to identify the body of a man found in the Intracoastal Waterway next to a burning boat. Hollywood Fire Rescue, police and the U.S. Coast Guard worked to extinguish the flames about 1:42 a.m. Monday in the 3300 block of N. Ocean Boulevard just south of the Sheridan Street...

Youth mentor accused of sexual battery on boy, 17

A local youth mentor is accused of sexual battery on a 17-year-old boy after telling the teen he was taking him to get drug tested.Edwin Wesley, 53, was arrested by the Palm Beach County Sheriff's Office on Saturday.Deputies said Wesley works as a program director with Goodwill Industries and helps...