By Greg Carannante
City & Shore Magazine
Have you had your fill of undead performances yet?
You know, those live — but not really live — performances of artists singing and strumming into laptops from home studios or living rooms with fireplace backdrops and questionable acoustics?
To be fair, the sophistication quotient of live-stream performances is on the upswing, and I'm certainly not begrudging artists for reaching out to fans any way they can during a live-show lockdown — God bless them for it. But nothing beats real live. There's just something about the bigness and purity of the sound, the electricity in the air, the communal wallop that no remote performance can match — even when it's happening at the moment you're watching it.
After coronavirus caused South Florida venues to go dark in the spring, concert-goers have for the most part been restricted to the internet arena. Since then, just about any pop artist you can think of has live-streamed a song or two if not an entire concert — usually free but sometimes for the price of a ticket, such as Josh Groban's intimate career-spanning show in late June. Other notables include Brandi Carlile's performance of her By the Way, I Forgive You album to benefit her band and crew members, and the Dropkick Murphys blast from an empty Fenway Park, joined remotely by Bruce Springsteen,
Close to home, for example, Miami electro duo Afrobeta live-streamed a closed set from the North Beach Bandshell early in the lockdown, and Fort Lauderdale blues-rock guitarist Joel DaSilva put on a Facebook Live show. And this month brings the premiere of Music at Home: Live From Arts Garage, a professionally produced live-stream concert series featuring shows by folk and blues stylist Joel Zoss on Aug. 19, Latin jazz Grammy-winner Nestor Torres on Aug. 22 and others. For more info on the Delray Beach venue's virtual offerings, check out artsgarage.org.
It's not just a pop phenomenon, of course. In recent months, virtual stages have also hosted a preponderance of pandemic-induced streams from orchestras, operas, actors and dancers — many of them emanating from South Florida. There's Miami Chamber Society's Mainly Mozart Festival on mainlymozart.com, as well as Florida Grand Opera's Go Sunday Matinee reprises of performances, such as Mozart's The Marriage of Figaro and Tchaikovsky's Eugene Onegin, both streamed last month on YouTube. Florida Shakespeare Theater's offers a series of free, live-streamed readings of Macbeth, Hamlet and more on Facebook.com/floridashakes. And Miami City Ballet's Friday Night Spotlight series has recently featured performances of Nine Sinatra Songs, Symphonic Dances and others on the company's Facebook page.
Unlike museums, casinos and movie theaters, performance venues hadn't even been folded into South Florida's early summer reopening before the hopes of concert-goers were deflated by the late-June spike in virus cases. Setting the tone was the Arsht Center's announcement early last month to extend its suspension of performances through the summer and possibly longer. Soon thereafter, Broward Center reported that it intends to present shows currently scheduled on its stages in December, if conditions permit, and that it's also planning outdoor performances or physically distanced small events late this fall. Also in autumn, the performing arts center plans virtual presentations of events to be recorded on its stages and in unique locations, as well as educational performances for schools.
So, since it seems that real live will have to defer to virtually live for the time being, here's a heads-up on how to keep up with the live-performance new normal: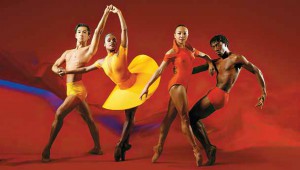 Performing Arts Centers: Each center's @Home series presents a variety of live (or recorded live) performances on their virtual platforms. For instance, the Kravis Center features complete ballets by Dance Theatre of Harlem. Broward Center live-streams weekly performances from Slow Burn Theatre Co. Also, on Aug. 22 the center presents a virtual Broadway Revue, The Show Must Go On, performed on Zoom by its After Work Players musical theater class. The Arsht Center offers its Living Room Live series of shows by Miami musicians and other artists. And recently its Facebook page began hosting the work of 30 Miami artists commissioned as part of its Heart of Art virtual program, titled "Art in the Time of Coronavirus." Works premiere at 5 p.m. Tuesdays and 11 a.m. Fridays. arshtcenter.org, browardcenter.org, kravis.org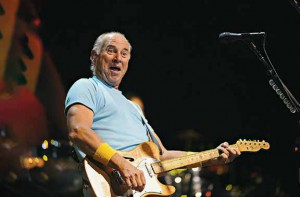 StageIt: Maybe the next best thing to a real concert, this online venue streams live, interactive, monetized shows that are never archived — so like an actual concert, they are once-in-a-lifetime experiences. Artists decide when to play and how much they want to charge, and fans can even request songs, chat with other fans and drop something into the virtual tip jar. Artists have ranged from Sara Bareilles to Tom Morello, and from Common to Jimmy Buffett. Among upcoming shows is LeAnn Rimes on Aug. 15 and 23. Stageit.com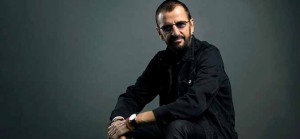 Billboard: Last month, Ringo Starr, 80, and the Dalai Lama, 85, each celebrated their big birthdays with virtual events that were among the wide range of upcoming live streams that are charted weekly by Billboard. Its ever-expanding guide to "Livestreams & Virtual Concerts to Watch During the Coronavirus Crisis" is updated every Monday. Similar rundowns can be found on udiscovermusic.com and vulture.com. Billboard.com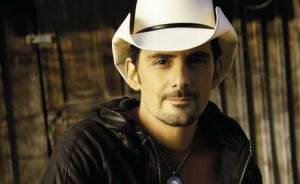 Live Nation: The mega-promoter's Live From Home gallery offers daily live streams from around the globe, like its recent Live From the Living Room set by Norah Jones and exclusives like Global Goal: Unite For Our Future, June's mondo-marathon with an A-list lineup hosted by The Rock that brought in $6.9 billion in pledges to fight COVID-19. Live Nation also managed to get live music off the small screen by putting it right next to the big screen with its Live From the Drive-In series of tailgating concerts. Headliner Brad Paisley kicked it off in Nashville, St. Louis and Indianapolis in July. livenation.com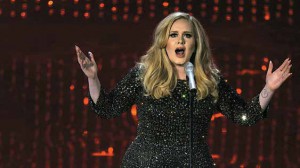 Tiny Desk Concerts: A virtual performance pioneer, NPR's weekly show was staged around host Bob Boilen's eponymous desk for 12 years before Coronavirus moved it to live streams from artists' homes. The guest list trends a bit toward indie rock but it's undeniably eclectic, populated mostly by up-and-comers like Soccer Mommy or Koffee with superstars like Adele or Coldplay thrown in. www.npr.org/series/tiny-desk-concerts
Related Articles
Share
About Author
(0) Readers Comments