Organizers assemble complex puzzle to create Fort Lauderdale International Boat Show
By Elizabeth Rahe
When boating enthusiasts gaze upon the 800 in-water boats docked at the Fort Lauderdale International Boat Show Oct. 31-Nov. 4, they're likely not thinking about the cranes and the crews and the tugboats and the scheduling it takes getting all those vessels and docks into place. But Andrew Doole is. As vice president/COO of Show Management, it's his job to make sure it all comes together.
"It's sort of like starting a jigsaw puzzle in the middle and working toward the outside," Doole says. "What most people don't appreciate is the amount of equipment in the water and the complexity of the floating docks we have to launch. We're linking the Bahia Mar to the Hall of Fame Marina to the Las Olas Marina to create one continuous marina."
To accomplish this feat, boat crews maneuver the carefully scheduled vessels into their spots, cranes add floating dock sections and workers push them into place, so another layer of boats and docking can be added. Before the show is ready the crew will launch five miles – 200 truckloads – of floating dock.
For Doole, who has been involved with this process since the '80s, it's a well-practiced art. The most significant change he has seen over the years has been bigger boats and the equipment required to handle them. The largest yacht in this year's show (by press time) is a new 242-foot Nobiskrug. Not far behind is SeaFair, making its first visit this year, a 228-foot custom yacht that houses an art exhibit, fine jewelry, a restaurant, bar and VIP lounges.
"We have a fleet of five tugboats that work in concert with us to get the big boats in," Doole says.
His greatest challenge, however, is a factor beyond anyone's control – the weather. Storms in the Atlantic can slow the transportation of yachts coming from the Monaco Yacht Show. If a boat does not arrive on time, organizers have to put another vessel in its place and find a different location for the delayed yacht.
Doole and his crew build "a small city on the water." Manufacturers, brokerages and entrepreneurs create elaborate displays in super-size tents, in the Greater Fort Lauderdale/Broward County Convention Center and in the new, 90,000-square-foot Sailfish Pavilion. Instructors from the International Game Fish Association School of Sportfishing, The Blue Wild, and Hook the Future prepare seminars and workshops for adults and children in the convention center. Caterers ice down the drinks and prep the refreshments aboard the floating cocktail barges.
"We issue more than 10,000 marine credentials to the trade," Doole says. "It keeps a lot of people employed during that period of time. There's a greater economic impact on the city than from a Super Bowl – hotel rooms, restaurants, cabs, florists, catering companies."
Yet, as marine aficionados traverse the floating docks and visit the impressive displays, they are likely focused on the objects of their marine dreams – be they kayaks or super yachts – without a thought to the show's economic impact – or to the puzzle masters who made it all happen.
Fort Lauderdale International Boat Show, Oct. 31-Nov. 4, showmanagement.com. One- and two-day tickets are available via the website (at a $2 discount) or at the gate on show days. Free smartphone app, MyBoatShow, helps visitors navigate the show.
GET INTO THE SPIRIT –ARRIVE BY BOAT
Catch a free riverboat ride down the New River from Downtown Fort Lauderdale's Riverfront complex, or ride the Water Taxi for $10 per day to any of the boat show's six locations. Headquarters are at the Bahia Mar Hotel & Yachting Center, with additional exhibits at the Hall of Fame Marina, Las Olas Municipal Marina, Hilton Fort Lauderdale Marina, Sails Marina, and the Greater Fort Lauderdale/Broward County Convention Center.
ONLINE BONUS: Super-yacht shopping checklist
You're in the market for a super yacht, but where to start? With a shopping list, of course. Here's a checklist to take to the market — the Fort Lauderdale International Boat Show – with thanks to the global brokerage and management company Burgess (burgessyachts.com). Burgess will have a large branded stand located on the Hall of Fame Face Dock at Bahia Mar, surrounded by seven super yachts that are for sale through the brokerage (located in slips F/G Dock 21, 22; Hall of Fame Floating Dock 4, 5; and F Dock 620, 622, 624).
Know what a super yacht is. Super yachts – or mega yachts – are longer than 79 feet, but the largest yachts today are more than 500 feet long.
Know where you want to go. Alaska? The Caribbean? The Mediterranean? Boats are designed for different climates and with varying draws that would be suited either for shallow- or deep-water ports.
Know what you want to do. Are you looking for a family getaway with lots of water toys or a luxurious floating resort for business and personal guests?
Get to know the yachting experience. Try before you buy by chartering a super yacht first. If you plan to purchase and charter your yacht, determine what sort of charter income you can generate.  
Make sure your privacy and security will be assured. Many leaders of business and media choose a mega yacht specifically for the privacy it assures them and their guests. Some yachts have special security measures built in, such as anti-paparazzi shields and lasers.
Determine where the vessel will be registered and docked. There are tax consequences and residency considerations for where your yacht is registered. 
Know the questions to ask. What conveys with the boat in terms of furniture, art, fixtures, and mechanics? Are there any charters currently scheduled, and if so, who would receive that income?  Will the existing crew continue their contracts for the new owner? How do I find a crew with the up-to-date knowledge and expertise I need?
Consider retrofit possibilities. If you love the boat but not the decor, the right designer can recreate the interior while adhering to codes and requirements pertaining to yachts.
Consider building a new super yacht. If you like the idea of creating a mega yacht from the keel up, seek expert assistance in finding the right builder and designer and overseeing the process.
Change the name – nor not? While some consider it bad luck, boats are actually registered by a number and are not tied to a name.  To appease the gods of the sea however, some suggest tossing champagne over the four sides of the yacht when she is renamed.
Fantasy Islands
Under, upon or high above the water, innovative vehicles can fulfill far-flung dreams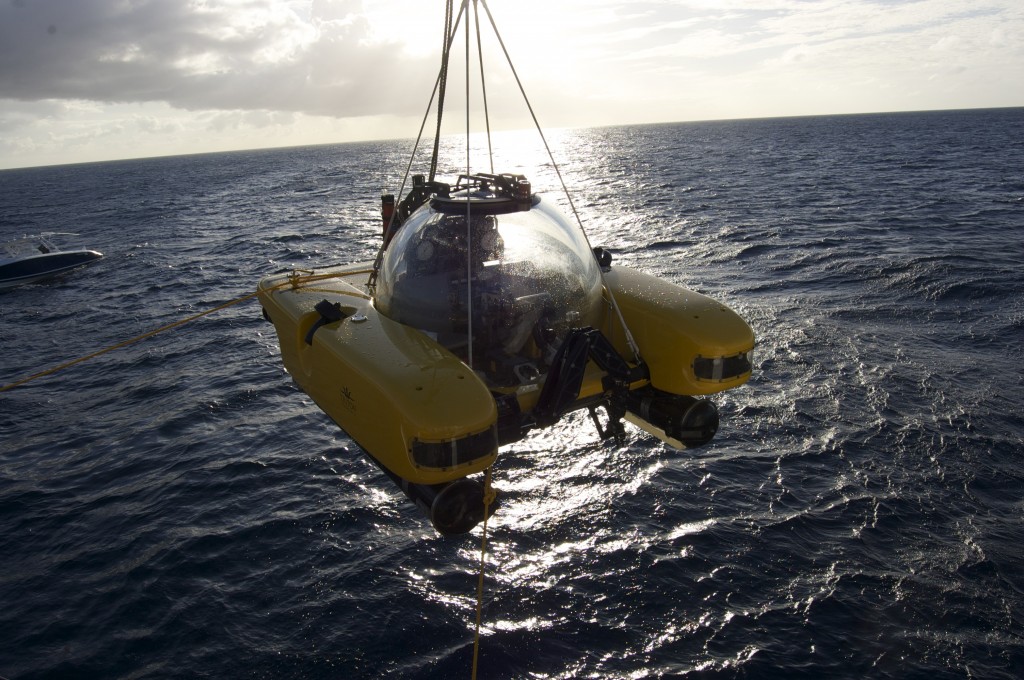 For those with a 20,000 Leagues Under the Sea fantasy, the Triton Submarine (tritonsubs.com), built just up the coast in Vero Beach, may be the way to go. On display in Yachting Tent 631 will be Triton's smallest sub, the 10.5-foot 1000/2, which carries a pilot and passenger and dives to 1,000 feet. The company manufacturers 10 models, ranging in price from $2.275 million for the 1000/2 to $25 million for the 36000/3, made to explore the deepest ocean depths.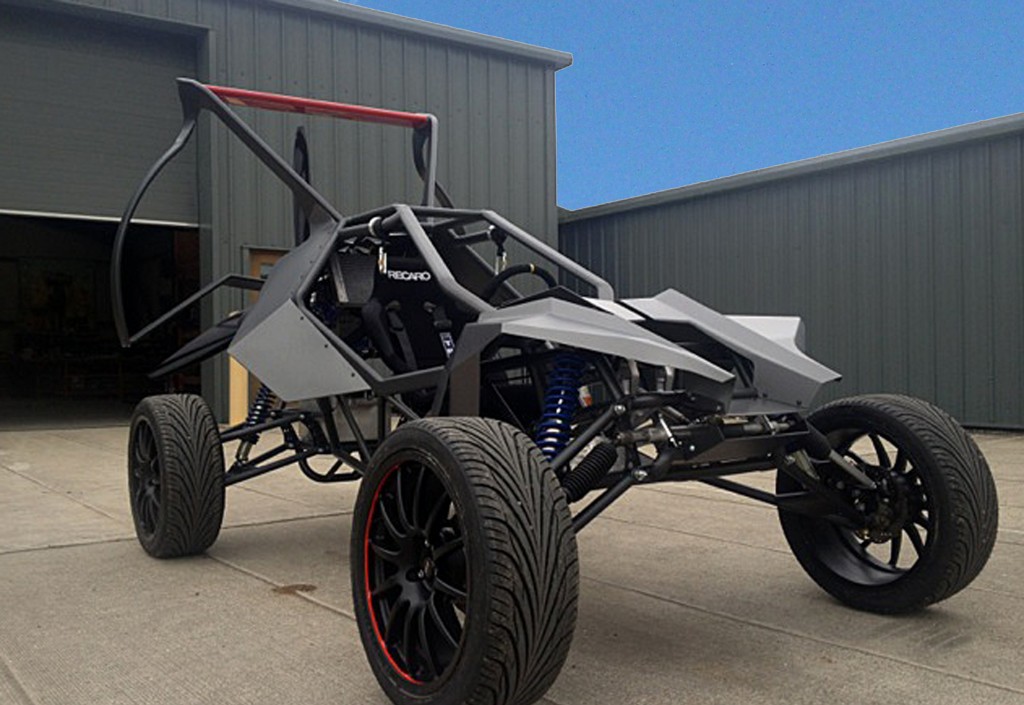 If your dreams are more of The Jetsons variety, don't miss the SkyRunner (FlySkyRunner.com), a vehicle that's part dune buggy, part light aircraft. On the road it's powered by rear-wheel drive with pneumatic paddle shifters (similar to an Aston Martin). In the air a prop-driven parachute or "high-performance elliptical wing" takes over. British manufacturer Parajet designed and developed the SkyRunner, and Shreveport, La.-based Hamel Interests Private Equity is working on manufacturing and distribution. Stewart Hamel says the company will be taking deposits at the show for 2014 delivery of the first SkyRunners, anticipated (at this point) to cost $119,000.  A vehicle will be on display at Hall of Fame Floating Dock 25A, and a second will be used for flight demonstrations, he says.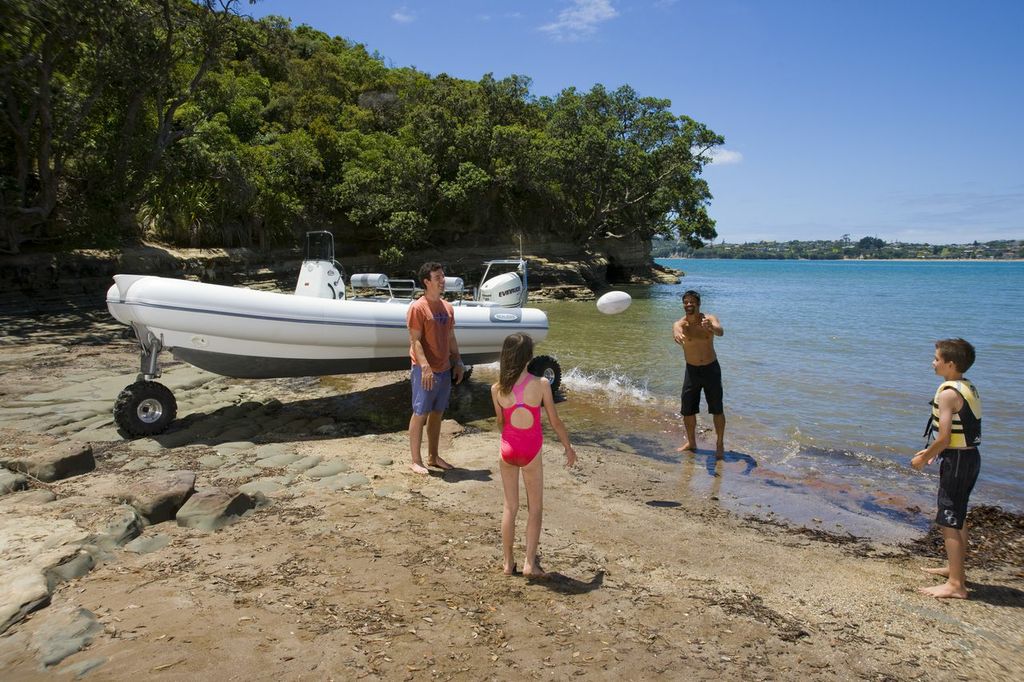 For another hybrid idea that aims to make powerboat launching and retrieval a dream, stop by Fort Lauderdale-based National Marine Suppliers' (nationalmarine.com) display and see the Sealegs boat (sealegs.com). The New Zealand-based Sealegs system consists of motorized, retractable and steerable wheels that are fitted to specially designed boats and powered by an onboard 24-HP Honda-driven hydraulic power-pack. A Sealegs boat can be driven from a storage location, down a boat ramp or beach and into the water. Then the wheels are retracted until needed again to roll onto shore. The 7.1-meter model, displayed at F/G Dock 1A, can be yours for $144,900.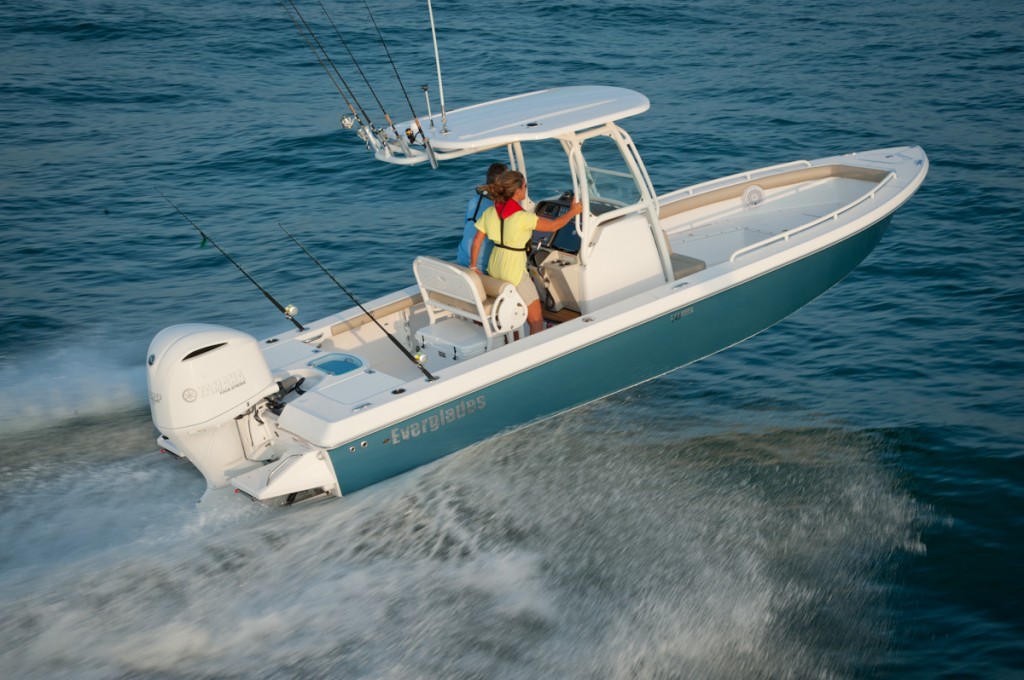 Launch Florida fishing fantasies with the 243cc Bob Dougherty Signature Series from Everglades Boats of Edgewater (evergladesboats.com). Legendary designer Dougherty, 83, will issue only 50 of these metallic-blue vessels. The signature model, which retails for $124,417, is a gilded version of the popular 243cc luxury fishing boat. It features a custom dash with wood accents, wood steering wheel, premium JL audio system, Garmin 5212 chartplotter and Garmin VHF 200 marine radio. Visit the Everglades display at Land Displays 1027. Boat World of Pompano Beach (boatworldusa.com) is a featured dealer for Everglades Boats.
Related Articles
Share
About Author
(0) Readers Comments