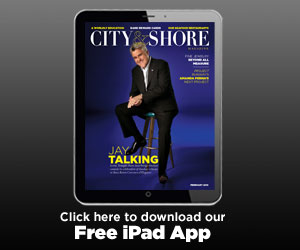 A round of South Florida beer events

  South Florida BrewFest, noon-4 p.m., Saturday, Nov. 7 Name a local brewery and it will be participating in the fourth annual South Florida BrewFest at Florida International University's Biscayne Bay Campus, 3000 NE 151 St., North Miami. The festival brings together breweries, brewpubs and home...

TV's Gordon Ramsay dines at Fort Lauderdale's ROK:BRGR

TV's "Hell's Kitchen" chef Gordon Ramsay had dinner last week at the Fort Lauderdale ROK:BRGR in Himmarshee Village. Ramsay caught up with Bret Hauser, a former "Hell's Kitchen" contestant who's now chef at PizzaCraft. ROK:BRGR and PizzaCraft are owned by Fort Lauderdale-based J.E.Y. Hospitality...
Weekend preview: Young passion and old loves

15 things to in South Florida this weekend and beyond, including A Day at the Beach with Descemer Bueno and Guitars Over Guns at the North Beach Bandshell, the romance of the Fort Lauderdale Greek Festival, Cupid's Undie Run in Miami and the lovable Pauly Shore at the Palm Beach Improv.

Andy Warhol's record cover art on display in Boca

The artist's vinyl illustrations of the Rolling Stones, John Lennon and others go on view at Boca Raton Museum of Art.
20 Valentine's Day freebies, dining deals, flower and jewelry discounts

Nothing says I love you on Valentine's Day like freebies. Here's a long list of free offers, coupons and dining deals good at participating locations through Monday, in some cases.  Amazon.com: Free one-day shipping on jewelry, watches, clothes and more. Applebee's: 20 percent off coupon to 1-800-Flowers...

Free heart-health screenings at Sam's Club on Saturday

Just in time for Valentine's Day, get seven free heart-health screenings at Sam's Club pharmacy on Saturday, Feb. 13. From 11 a.m. to 4 p.m., get free wellness checks on blood pressure, total cholesterol, HDL (good cholesterol), glucose, body mass index, and, at limited locations, vision and hearing...
Fashion porn: Miami Heat Dancers post new poster

Wearing a variety of racy red bikinis (where else could that happen but in SoFlo in the winter?), the Miami Heat Dancers have launched their poster. Heat-ster fans will get to see the haute-hot poster at tonight's game against the Toronto Raptors.

Fashion porn: Behind the scenes at Parke & Ronen's Miami photo shoot

Here are some behind-the-scenes photos from swimwear brand Parke & Ronen's latest photo shoot in Miami (Wynwood, Midtown, the Design District and several beaches) for their 2016 Resort Collection. Founded in 1997 by Parke Lutter and Ronen Jehezkel, the label has estavlished itself as a fashion...
Orthodox Jewish community in Boca to open Hadar High School for Girls

For Orthodox Jews, Boca Raton has almost everything: synagogues, ritual baths, social events, schools, kosher restaurants.But the founders of a new school say there is one institution lacking: a girls' high school. They plan to fill that gap with Hadar High School for Girls, set to open in the...

Plantation delays approval of $40M bond

The City Council delayed a vote on asking voters to approve a new $40 million bond.Among the city's wish list for the bond item that could be on the November ballot: Almost $12 million for new fire trucks and engines; $2.2 million for a police gun range; $800,000 for sidewalk and lighting upgrades;...

Man who won $22.4M jury award wants apology for being shot, paralyzed by deputy

A man who recently won a $22.4 million jury award after being paralyzed in a deputy shooting, said Thursday that he forgives the deputy who shot him, but still wants an apology. "You can't just hold a grudge against someone just because of what they did," Dontrell Stephens said of sheriff's Deputy...