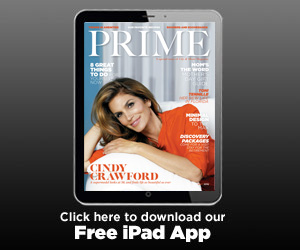 A round of South Florida beer events

  South Florida BrewFest, noon-4 p.m., Saturday, Nov. 7 Name a local brewery and it will be participating in the fourth annual South Florida BrewFest at Florida International University's Biscayne Bay Campus, 3000 NE 151 St., North Miami. The festival brings together breweries, brewpubs and home...

TV's Gordon Ramsay dines at Fort Lauderdale's ROK:BRGR

TV's "Hell's Kitchen" chef Gordon Ramsay had dinner last week at the Fort Lauderdale ROK:BRGR in Himmarshee Village. Ramsay caught up with Bret Hauser, a former "Hell's Kitchen" contestant who's now chef at PizzaCraft. ROK:BRGR and PizzaCraft are owned by Fort Lauderdale-based J.E.Y. Hospitality...
Free food, beer and discounts just for teachers on Tuesday

Teacher can get freebies and deals on Tuesday to celebrate Teacher Appreciation Day with valid ID. Chipotle Mexican Grille: From 3 p.m. to closing teachers get a free burrito, bowl, salad or tacos with purchase of another at participating restaurants.  EVOS: Free meal or salad with purchase at...

Half off Frappuccinos at Starbucks Happy Hour starting Tuesday

Get half-priced Frappuccinos at Starbucks Happy Hour starting Tuesday. No coupon is necessary. From 3 to 5 p.m. daily, enjoy 50 percent off any size or flavor blended Frappuccino drink at participating stores. Starbucks Rewards members get extra hour, until 6 p.m. Try the new Caramel Waffle Cone...
Fashion porn: Miami Heat Dancers post new poster

Wearing a variety of racy red bikinis (where else could that happen but in SoFlo in the winter?), the Miami Heat Dancers have launched their poster. Heat-ster fans will get to see the haute-hot poster at tonight's game against the Toronto Raptors.

Fashion porn: Behind the scenes at Parke & Ronen's Miami photo shoot

Here are some behind-the-scenes photos from swimwear brand Parke & Ronen's latest photo shoot in Miami (Wynwood, Midtown, the Design District and several beaches) for their 2016 Resort Collection. Founded in 1997 by Parke Lutter and Ronen Jehezkel, the label has estavlished itself as a fashion...
U.S. Navy SEAL killed in combat in Iraq

A U.S Navy SEAL was killed Tuesday by fire from the Islamic State group outside the IS-held city of Mosul, and Defense Secretary Ash Carter acknowledged it as a "combat death" as the U.S. expands its role in the northern part of Iraq. The SEAL, who has not been further identified, is the third...

Nursing home investigated after death of man burned by sun

A Florida nursing home is under police investigation after a 65-year-old man suffered second-degree burns and blisters on his abdomen, symptoms of dehydration and then died of heart failure. Pinellas Park Police said Wilbert Henry Moten spent hours in the sun in a wheelchair on Saturday, when temperatures...

High school student facing multiple charges after exposing himself in yearbook photo, report says

It started out as a joke, but now, a flashy high school prank has left 19-year-old Arizona student Hunter Osborn facing 69 counts of indecent exposure, according to Fox 2 Detroit. The Red Mountain High School senior exposed himself during photo day, after a football player dared him to, the report...