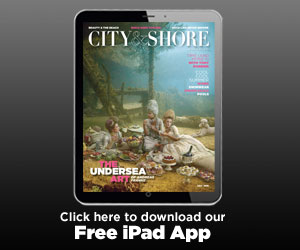 National Hot Dog Day: $1 grilled dogs at Burger King on Saturday

Get $1 Classic hot dogs at Burger King to celebrate National Hot Dog Day on Saturday. The Miami-based fast food chain introduced the all-beef, flame-grilled dogs, topped with ketchup, mustard, chopped onions and relish, to menus in February. Customers also can opt for Chili Cheese Dogs for $1.29...

Christensen: Save big bucks on groceries at Aldi | Commentary

I'm an Aldi fan. For years, I've been saving big bucks shopping at the Fort Lauderdale store, which opened in 2014. Aldi has 27 stores in South Florida, and is set to open a Plantation location at 12190 W. Sunrise Blvd., at 8:45 a.m. Thursday, July 28. The first 100 shoppers get gift certificates...
Fashion porn: Miami Heat Dancers post new poster

Wearing a variety of racy red bikinis (where else could that happen but in SoFlo in the winter?), the Miami Heat Dancers have launched their poster. Heat-ster fans will get to see the haute-hot poster at tonight's game against the Toronto Raptors.

Fashion porn: Behind the scenes at Parke & Ronen's Miami photo shoot

Here are some behind-the-scenes photos from swimwear brand Parke & Ronen's latest photo shoot in Miami (Wynwood, Midtown, the Design District and several beaches) for their 2016 Resort Collection. Founded in 1997 by Parke Lutter and Ronen Jehezkel, the label has estavlished itself as a fashion...
Hillary Clinton fans in South Florida waiting to see her and new running mate

Hundreds of Hillary Clinton supporters are about to see their presidential candidate and her newly picked running mate, Tim Kaine. U.S. Rep. Frederica Wilson, who represents parts of Miami-Dade and Broward counties, was the first warm-up speaker at the basketball arena at Florida International...

Islamic State claims attack on Afghan protesters demanding electricity; 81 dead, 231 wounded

At least 81 people were killed and another 231 wounded in the Afghan capital on Saturday, when a suicide bomber detonated his explosives-packed clothing among a large crowd of demonstrators, officials and witnesses said. In a statement issued by its news agency, Aamaq, the Islamic State group claimed...

Police say Munich shooting suspect was obsessed with mass shootings

The 18-year-old gunman who opened fire at a crowded Munich shopping mall and fast-food restaurant, killing nine people and wounding 16 others before killing himself, was obsessed with mass shootings, police said Saturday. Investigators searched the unnamed German-Iranian man's home overnight and...