By Eric Barton and Mark Gauert
City & Shore Magazine
Before we start, please take a moment to complete our standard fill-in-the-blank question:
"I was fine with _____ until _____ ruined it for me."
There's no right or wrong answer here. Your response will surely vary from ours.
We could say, we were fine with driving a Prius, for example, until driving a Lamborghini ruined it for us. We were fine with a $5 glass of house wine until a $500 glass of Château Pétrus. We were even fine with going home until a $38 million penthouse ruined that for us, too.
Such ordinary experiences turning extraordinary may sound tempting, but they also come with a warning: An object of desire may appear close enough to touch – but if you do, can you ever go back?
There's no right or wrong answer here. Your response will surely vary from ours.
But we were fine with sleep until these eight dreams ruined it for us.
     * * * *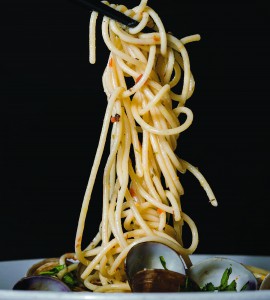 Courtesy photo
Spaghetti alle Vongole
After a bowl of Spaghetti alle Vongole at Café Martorano in Oakland Park, cafemartorano.com.
 Elizabeth lived down the street from my grandparents' house when I was young, and I'd go over to catch toads and climb the tree that stuck out over the lake. Her mom was, in the best way, an Italian-American cliché: always trying to feed us with big bowls of something homemade. "I will make you vongole," she announced one day. I had no idea that meant clams until she set down the bowl. I hated clams, those gummy, sandy worms served in baskets at the beach. But this was something so different, the liquid from the tender clams mixing with the olive oil and garlic and clinging to the noodles. It was immediately a favorite that I'd order whenever I found it on a menu. Until I had it at Cafe Martorano. Like pretty much everything Steve Martorano cooks, his spaghetti alle vongole will redefine a dish for you as the best you've ever had. His version both brought me back to that first time I'd had vongole and also set a new standard, the noodles perfectly al dente, the broth balanced so well, the clams as tender as they come. Martorano's is perfect, and how could I ever eat it again, anywhere else? Perhaps only if Elizabeth's mom invites me over again. – E.B.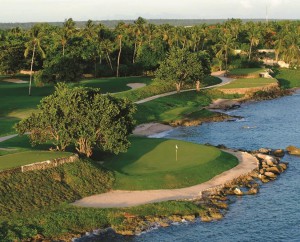 Courtesy photo
A No. 5 Hole
After the No. 5 hole at the Teeth of the Dog course at Casa de Campo in the Dominican Republic, casadecampo.com.do/golf/golf-courses/teeth-of-the-dog.
The first four holes at the Dominican Republic golf course called Teeth of the Dog are like staying at an ocean resort but having a room that faces the airport. They're near the water, sure, but you get just quick peeks of the ocean, a sample of what's to come. Then finally you get to hole No. 5. It's a par three, with a tee box up on a bit of an incline. You take a few steps up and there out in front of you is the rocky coast, jutting in and out, manicured grass clinging to the shore. It's 145 yards to the hole, measured as the crow flies, because there's nothing between you and the green but ocean. Before you swing, it's worth taking it in, this greatest of golf holes, in what is among the world's greatest of golf courses. Teeth of the Dog is the signature course at Casa de Campo, a luxury resort on the Dominican's southern coast; there's a small town on the resort built to look like a legit 15th century Spanish colonial village, a marina, loads of restaurants, a hotel and lavish celebrity-owned mansions. But it's up here, on the tee box for the fifth hole, the entire reason you came, the spot that will forever make all golf elsewhere seem less than. Did you hook the ball into the water, or chicken out and cut it right to avoid the risk? Maybe a breeze will pick up while you're up there, and you'll hear the rustle of the bougainvillea, and then honestly, what does it matter if you didn't par? You've visited the No. 5 hole at Teeth of the Dog, and perhaps no other golf experience will ever compare. – E.B.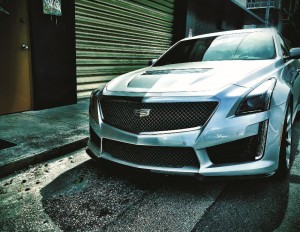 Courtesy photo
Driving a car
After driving autonomous vehicles from Cadillac, cadillac.com/world-of-cadillac/innovation/super-cruise; Tesla, tesla.com and Hyundai, hyundaiusa.com/us/en/vehicles/tucson.
About to turn 40, I decided I needed a midlife crisis car, a Volkswagen GTI with after-market bits that burped and growled with 350 horses. It was the car 16-year-old me would've endorsed. It had the storage space to pick up a dresser from Pottery Barn and nimble enough, theoretically, to hold 60 mph on the curving 595 exit ramp to Federal Highway. Then I started test driving cars for this publication, which often meant a deep dive into the world of autonomy. In Cadillac's highest-end sedan, I flipped on the Super Cruise and took my hands off the wheel, watching the car drive itself all the way to Coral Gables. In a Tesla, the Autopilot system took over nearly everywhere, requiring little more than a nudge of the wheel occasionally to show I hadn't fallen asleep. The systems, I found, were safer than a distractible human being and, while they took away any fun in driving, they also took away the stress. With another milestone birthday approaching, my daily driver now is a Hyundai Tucson. It's equipped with what the company calls Highway Driving Assist, a system that takes over the steering, gas and brakes. Rarely nowadays do I fully drive the thing myself, and the 595 exit ramp is taken at the actual speed limit. It has decidedly ruined the joy of driving. It has also lowered my blood pressure counts, reduced risk and made getting to point B that much easier. It's less fun – and unquestionably better. Unless you ask 16-year-old me. – E.B.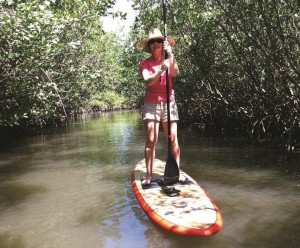 Photo courtesy Eric Barton
Paddleboarding
After paddleboarding Whiskey Creek near the Port Everglades Inlet, floridastateparks.org/parks-and-trails/dr-von-d-mizell-eula-johnson-state-park/experiences-amenities-0.
They say Whiskey Creek is so named for the bootleggers who used to hide out there. You can still picture it today, rum runners coming back to Florida after a trip to the Bahamas or Cuba laden with cases of clinking bottles, likely taking drags from their cargo, chased by the sheriff, looking for a spot to hide. It's a romantic image that's easy to imagine as you set off on paddleboards from the state park at the northern end of the creek, near the Port Everglades Inlet. The water is as murky there as squid ink, all churned up from the boat traffic. But then you start paddling south where the mangrove forest cleans the water, and it's clear enough to see the running mullet and an occasional stingray and maybe a nurse shark on the hunt. Storks with obelisks for legs stand in the trees, and pelicans use their canoe-shaped bills to scratch themselves. Keep going through the shallows and you'll end up in the marina, where you can cross to the beach or inlet to change up the return trip. You'll then paddle alongside a parade of boats and ships just next to the boating channel or pass over the offshore reef full of aquarium fish. Or just head back in the creek, so shallow and flat that it's ideal for beginners and pretty enough to still interest experienced paddle boarders. It's the perfect place to paddle, and afterward you'll find disappointment in trying to best this trip in Costa Rica or the Bahamas or any place else. Whiskey Creek is the single best place to paddleboard, and after going there, will anywhere else live up to it? The answer is hiding in the mangroves. – E.B.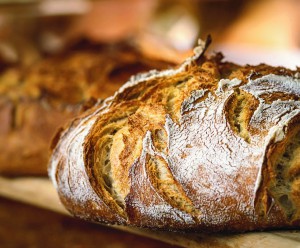 Courtesy photo
Eating bread
After bread from Gran Forno bakery in Fort Lauderdale, granforno.com.
It starts long before the sun rises, when you first see movement in the kitchen. There's a sidewalk window looking into Gran Forno bakery, and if you get there early, you'll see the workers fire up the wide-mouthed ovens. They flop loaves of baguettes and sourdough from bannetons and then slide the newly risen dough into the oven with wooden paddles, with well-practiced hurried movements. On the restaurant side, the lights click on, and by the time the doors open at 7, the smell of bread is drifting down Las Olas. Coffee grinders whir, milk foams with a whistle, and espresso cups clink onto saucers. Cyclists lean their 10-speeds onto the planter boxes. Strollers are stashed between tables as families wait in line. The smart order at this early hour: a cheesy quiche and a couple of almond cookies, the hint of amaretto, the crispy interior, the soft insides, a little half-moon of perfection with a cup of something warm. If it's lunch you'll want an eggplant sandwich on chewy ciabatta – it'll look gigantic, but it's airy and fluffy and before you know it, all that's left is the moist napkin that sat below it and a cloud of flour dust. Grab a baguette to go, because it's great later cut lengthwise and rubbed with a garlic clove and oil before heading for the grill. At dinner, you'll eat Gran Forno bread served in the opening salvo basket of nearly every single good restaurant in town. There isn't a better bakery to be found, and from Milan to San Fran, you will long for this one again. – E.B.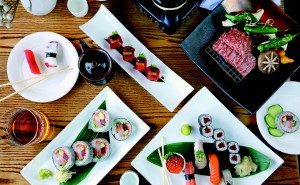 Courtesy photo
Losing control
After the Omakase Menu at Nobu Atlantis in the Bahamas, atlantisbahamas.com/dining/finedining/nobu.
I like to be in control. Don't want any self-driving cars (sorry, Eric). Don't want Siri or Alexa or Bixby telling me where to go or what to do. Don't want to go places or do things just because some popular swell – or virtual assistant – says I ought to go and do them because they are popular. They may be right, of course – I may be missing out on the fastest route, or the best party or even the way home. I'll take my chances, thank you. I'll go my own – misguided, party-less, possibly lost – way. Because I like to be in control. That is I did until I went to Nobu at Atlantis on Paradise Island in the Bahamas, and ordered the Omakase Menu. Now, because I am late understanding this Japanese word – possibly because I ignored Siri or Alexa or anyone who's ever been to a Japanese restaurant – I didn't know what omakase meant. Didn't know it meant the chef was going to take control of my order, and decide what I was going to eat that night. Sure, I might have felt differently ordering the Omakase Menu at Nobu if they'd called it the "We'll Decide What You're Going to Eat Tonight Menu," because that would have suggested some loss of control. But I didn't know. I just liked the way "omakase" rolled off my tongue, without knowing what it would mean for my, well, tongue. I do now, and I'm here to say that I'm fine with loss of control. Because when you order the Omakase Menu at Chef Nobu Matsuhia's outpost of fine Japanese dining at Atlantis, you're not ordering a single dish. You're ordering eight – each exactly what I would have ordered if I'd know what I was doing. I'm not sure how Chef Nobu knew I wanted to start with Edamame, followed (in order) by plates of Yellowtail Sashimi with Jalapeño, Salmon Dry Miso, Tuna Shashimi Salad with Matsuhisa dressing, an assortment of Sushi and Sushi Rolls, Miso-Marinated Black Cod, Beef Tenderloin with Anticucho, then a selection of the chef's desserts, which included Banana Dulce de Leche Spring Rolls with Goma Ice Cream & Passion Fruit Reduction. I'm not sure how he knew I wanted to order all of that – he just did. Astonishing – and delicious. Which is why I like to be out of control at Nobu at Atlantis on Paradise Island in the Bahamas. – M.G.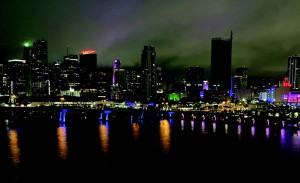 Miami from aboard the MSC Seashore, photographed by Mark Gauert
The view of Miami
After seeing it from the MSC Seashore, msccruisesusa.com/cruise/ships/msc-seashore.
MSC's newest ship may take you places you've never seen before. The Costa Maya of Mexico. Isla de Roatan in Honduras. Puerto Plata in the Dominican Republic. They may all be beautiful, unforgettable places – viewed from on high aboard the elegant ship's decks and staterooms. But the place I'll remember most from a recent cruise aboard the Seashore is its homeport of … Miami. Full disclosure, I've seen Miami before. From the stands at Marlins Park when the top's open. On the jagged horizon of a skyline that never fails to impress a visitor on the way to or from the airport. As the glowing backdrop for a night out at the Arsht Center, or a Heat game or the Miami International Boat Show. Mostly, though, I've only seen Miami in little glimpses in the stream of unconsciousness that is Miami traffic. A blur by the side of the road, interrupted by exit signs to 195, 395, Biscayne Boulevard. It took a cruise to Ocean Cay Marine Reserve – MSC's private island in the Bahamas – and back to bring the blur back into beautiful focus. We got in before sunrise that morning. The ship slipped past the quiet docks of PortMiami, nosed into Biscayne Bay and slowly began to come about so the bow would point back toward the sea. I was up early, too – getting ready to leave the ship that had just been christened the night before – and took a last look out the window. I'd never seen Miami from this view before. That is, around 5:45 a.m. and 243 feet above Biscayne Bay. It was all a watercolor world then, pink, lavender and blue reflections against a gray sky. Beautiful. MSC's newest ship may take you places you've never seen before. And to places you only thought you'd seen. – M.G.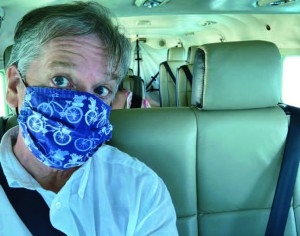 Aboard Tropic Ocean Airways, photographed by Mark Gauert
Flying private vs. commercial
After flying Tropic Ocean Airways from Fort Lauderdale to Nassau in the Bahamas, flytropic.com.
A friend who knows luxury once told me the ultimate luxury is to have a plane waiting for you at the airport. No lines, no baggage to wrangle, no coffee-stained – at least we hope that's coffee! – on the chairs in the waiting room at the terminal. Just roll up on the tarmac, hop aboard and away you fly, she said. I don't know luxury as well as she does, but I did have the opportunity to compare private charter/scheduled vs. commercial experiences on a recent trip to Nassau. Going over, I flew a Cessna Caravan 208B single engine turboprop operated by Tropic Ocean Airway into Lynden Pindling International Airport (NAS). Coming back, a JetBlue Airbus 320 into FLL. Going over, I was one of only two (2) passengers in the comfortable (stain-free!) waiting room at Sheltair Aviation at Fort Lauderdale-Hollywood International. Right on schedule, the co-pilot came in and asked, "who's ready to go to Nassau!?" He helped get the baggage loaded, I climbed into a seat directly behind him, we went through a safety briefing and then we taxied out onto the tarmac to await clearance to take off. It was a kick to watch the pilot in the seat in front me work. He and the co-pilot had headphones on, and were clearly focused on the job at hand – but just before we turned to make the final approach into Nassau, he gestured to the view about 3,000 feet below. "Beautiful, isn't it?" he said. It was – an artist's palette of sandy blues and greens. And it looked close enough to wade into it. On the ground, we taxied past the main terminal to a smaller, fun-sized facility off the tarmac. "Welcome to the Bahamas!" the officer smiled after stamping my passport – and I was out of the building and into a car to the resort in a minute. Big difference, coming back. Big difference. Coming back, I was one of about 2,000 passengers standing in a line almost out the door of the main terminal for the JetBlue flight. I wrangled my own bag, then went through various TSA, Customs and Immigration inspections with everybody else. I'd arrived early – which was a good thing because I got to the gate just as the agent was announcing that we could start boarding. Then – surprise – they announced that all passengers would have to go through another screening before we got on the plane. I compared that with the easy-on-easy-off of the going over part. The artist's palette of sandy blues and greens looked tinier from 35,000 feet. It wasn't the same. I realize flying smaller planes may not be for everyone. It was a kick for me to sit directly behind the pilot and watch him work as we flew, for example. But I know some people would rather that work happened behind closed doors. They might prefer the stream of a jet engine to the growl of a prop, too. But as we landed in FLL, and I compared the two experiences, I thought about how easy it had been to fly into Nassau on Tropic Ocean Airways. I wasn't sure it was more luxurious, but I knew it was more fun.  – M.G.
Main photo: On approach to Lynden Pindling International Airport in Nassau, The Bahamas, aboard Tropic Ocean Airways. Photographed by Mark Gauert
Related Articles
Share
About Author
(0) Readers Comments