By Greg Carannante
City & Shore Magazine 
For a lot of South Floridians, summer is the mean season. Each year it seems the heat gets hotter, the humidity gets sweatier — OMG what did they do before AC?! — and even escaping into the formerly cool pool can feel like slipping into a warm bath.
And, of course, summer is also the season of, um, that big, wet, nasty Elephant in the Room — or Ocean. We're not gonna say the word. Not gonna do it. My firm belief — and, no, it's not just some silly superstition — is that if I don't mention it, it won't come.
So what's to love about summer? Well, for one, it's the time of the year when South Florida returns to its locals. The absconding of tourists and snowbirds means less traffic on our roads and generally less congestion everywhere else.
And here's an oft-overlooked side of summer love: Each of us blessed with the chutzpah to weather the weather each June through September are endowed with the right to call ourselves true South Floridians. It's an accomplishment in itself. And it breeds an unspoken camaraderie, one that only full-time citizens of such an acutely peculiar place can share year after year: The sublime gratification of having survived another summer.
But this summer there's much more to love. Because now, we're vaxxing up and — masks on or off — getting out of the house. Going places. Hugging people. Living a new abnormal. In that way, this summer promises to be like no other — a little like last summer's summer like no other, only much, much better. (Fingers crossed.) Sure, we'll sometimes have to decide between comfy air-conditioning and safer air-alfresco. But still, much, much better.
So, with visible smiles on our faces, let's take a look at 21 of the happenings and haunts that are making the summer of '21 — if not the summer of love — the summer to love.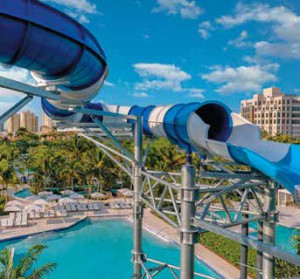 Hazy, lazy River
Summer in South Florida starts with water, so let's begin there. (Actually all SoFla seasons start with water, but summer's the season we need it most.) We live in a water world — from posh hotel poolscapes to backyard pools, from swanky shorelines to the nude beaches, from the Intracoastal to the Everglades.
And now we have a new water way that combines some of our water world's best amenities all in one place — the upscale Tidal Cove Water Park at Aventura's JW Marriott Miami Turnberry Resort and Spa. The $35-million attraction is open to the public every day and is making a splash with a 60-foot-high tower spouting seven water slides, a FlowRider surf simulator with three surfing areas, a Kid's Cove playground, a zero-entry Oasis swimming pool — and an eighth-of-a-mile lazy river winding through a canopy of tropical foliage. (Seriously, do any two words say summer better than "lazy river"?).
Day passes for $75 weekdays and $105 Friday-Sunday include access to the hotel's spa, adults-only Cascata Pool and two restaurants. There are luxury cabana and daybed rentals as well. tidalcovemiami.com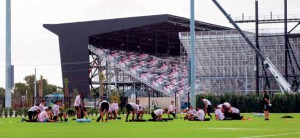 Pitch perfect?
The first full season for David Beckham's baby, Inter-Miami CF, is alive and kicking at its new and newly christened DRV PNK Stadium at the former Lockhart Stadium site in Fort Lauderdale. The soccer club's Covid-shortened inaugural season last year produced the worst record its fledgling owner had ever been associated with as a superstar player. So, Beckham scissor-kicked his manager and sporting director and overhauled basically half the roster. Is it paying off? See for yourself when Inter-Miami hosts Orlando City SC June 25. Intermiamicf.com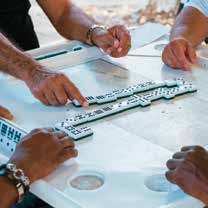 Mojito libre
Here's a self-indulgent way to mark the recent demise of Cuba's Castro legacy: the Little Havana Food & Cultural Walking Tour. The vibrant Cuban-American neighborhood in downtown Miami is not only rich in culinary delights, it was also recently listed as an official "national treasure" by the National Trust for Historic Preservation. And a couple of years ago, the tour was chosen as Tripadvisor's "Top 10 Cultural Experience in the World" in its Travelers' Choice awards.
The two-and-a-half hour, half-mile tour will guide you to Domino Park, a cigar factory and enough tastings to make a full lunch, including the snack-sensation croqueta at neighborhood institution Little Havana Market; Abuela Maria's icy Latin concoctions at Azucar Ice Cream; and what's billed as the best mojito in town at the Ball & Chain bar. Of course, it's all topped off with a cafecito. Miamiculinarytours.com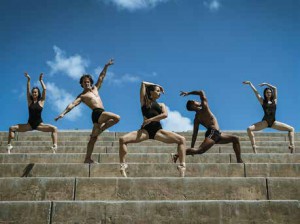 Pliés, please
With the Covid-induced postponement of Miami City Ballet's season, ballet-lovers finally have something to jeté about — the International Ballet Festival of Miami. Traditionally showcasing more than 20 companies from around the world, the festival will be July 24-Aug. 15 at three venues. Miami Beach Bandshell and Broward Center's Amaturo Theater host three contemporary performances and a young medalist's performance. At the Fillmore Miami Beach, the "Stars Classical Gala" presents principal dancers from Europe, South America and the United States, and the "Closing Gala of the Stars" brings all the international companies together on one stage. Performances will also be live-streamed. internationalballetfestival.org.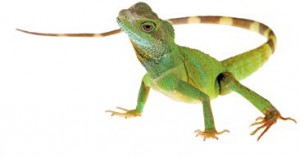 Dragon breadth 
Looking for someplace cool to take the kiddies? How about straight into the dragon's lair?  Through July 9, the Museum of Discovery and Science's new traveling exhibit, "Here Be Dragons," will transport them into the legendary realm of the giant, flying, fire-breathing lizards, as well as into the world of 10 live species. While you're at it, check out the dragon's cousin in the Dino Dana Exhibit and the new film Dino Dana The Movie on the Tyrannosaurus-sized IMAX screen next store. mods.org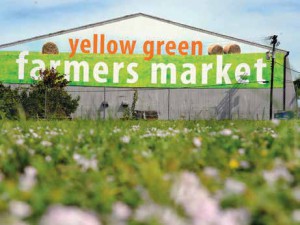 6. Hello, Yellow
"We're the Taj Mahal of farmer's markets," says Amber Knesz of Amber's Tropical Escape at Hollywood's Yellow Green Market, which recently opened after more than a year-long shutdown.
The open-air market featuring food, artisanal crafts, music and more came back bigger with four 30-foot-high Seminole Chickee huts for outdoor patio seating. A couple of air-conditioned additions are also in the works: The Station, a stylish shopping and dining experience, and The Nest, a trove of antiques, collectibles and more. https://www.ygfarmersmarket.com/
7-11. Museum crawl
This summer, there are few if any better ways to beat the heat that are as safe and civilized as a visit to a museum. You can tour at your own socially distanced pace, and there are enough exhibitions to tease a palette-full of artistic palates. Here are a few:
Art An Irresistible Urge to Create: The Monroe Family Collection of Florida Outsider Art: The Boca Raton Museum of Art exhibition culminates photographer Gary Monroe's 10-year quest to discover what he calls "Florida's renegade artists." Culled from over 1,000 works, it's the first time this definitive group of outsider artists has been shown in such size and scope. Through Sept. 5, bocamuseum.org
One Thousand Ocean Memories: Here's an exhibition you can be part of. Artserve and South Florida interdisciplinary artist Lizzy Taber have created a community collaboration that explores our collective relationship with the ocean. Submit a photo of the ocean and a paragraph or two about the memory it evokes and you'll be able to see it integrated into a mural installed in the Fort Lauderdale gallery. Ongoing, artserve.org
Lineages: Works From the Collection: An artistic twofer. Selected from NSU Art Museum Fort Lauderdale's permanent collection, these works act in conversation with the current exhibition, Eric N. Mack: Lemme walk across the room. Mack collaborated with museum curators to bring together abstract works of his predecessors, influencers and contemporary artists whose work shares affinities with the artist's thematic expressions. Through spring, 2022. nsuartmuseum.org
Art Artists and Identity: Portraiture, Performance, Doppelgängers and Disguise: A dozen artists converge on the Art and Culture Center/Hollywood to fathom the expression of oneself in contemporary art. Their representations or misrepresentations of persona are both playful and poetic. Through Aug. 15, artandculturecenter.org
Beyond Van Gogh: Not exactly a museum exhibit, this immersive experience of cutting-edge projections at Miami's Ice Palace Studios envelops the visitor in Van Gogh's kaleidoscopic genius, with the artist's own words set to a symphonic score. Through Aug. 14, vangoghmiami.com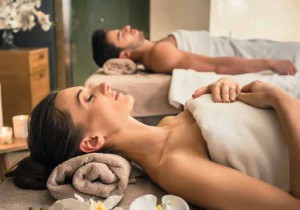 12. Spa-aaah
Summers are for relaxing. You remember, right? Now it's a little more tempting (and less expensive) to pamper yourself, thanks to up-to half-off promotions from Fort Lauderdale and Miami convention and visitors bureaus. August through September, Greater Fort Lauderdale's Spa Days offer luxury treatments, with most from $99, at locations like Conrad Spa at the Conrad Fort Lauderdale Beach. From July 1 through Aug. 31, Miami Spa Months offer treatments starting at $109 from the Biltmore Hotel Spa, Exhale at the Ritz-Carlton Bal Harbour and others. sunny.org, miamiandbeaches.com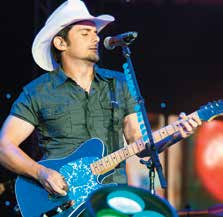 13. Music in the air
Like the ripening of a juicy, red watermelon, one of summer's coolest delights is making a comeback — live outdoor music. As usual, the biggest sounds are coming from up West Palm way at iTHINK Financial Amphitheatre. No longer branded with the idyllic Coral Sky moniker, the region's longtime mecca for open-air concert-going features a fairly full-tilt summer bill for the rock and/or country crowd. livenation.com
July 10: Countrified guitar-slinger Brad Paisley steers his pickup Off-Road into the South Florida Fairgrounds venue.
July 30-31: Dave Mathews, grand master of idiosyncratic songcraft and maestro of the monster jam, brings the band back for his annual (2020-excepted) summer visit.
Aug. 18: If you're an Alanis Morissette fan, you oughta know that she's turning this particular Wednesday into Ladies Night, with the help of Liz Phair and the Shirley Manson-led Garbage.
Sept. 7: The two Robinson boys called the Black Crowes slide on down from Georgia to perform their rip-roaring debut album, $hake Your Moneymaker.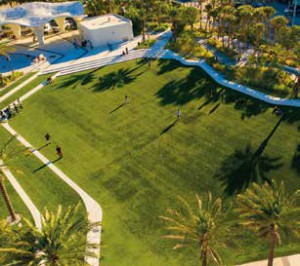 14. Music by the sea
Caressed by Atlantic breezes, Las Olas Oceanside Park is a picture-perfect venue for Friday Night Sound Waves, the free, local, live music series in its sixth season. Family-friendly festivities include the CATCH Kids Club with fun and games for youngsters ages 4-16. But heads-up — there are just three shows remaining this season: Goro Castillo Band, an eight-piece ensemble bringing the Latin heat on June 18; All Star Soul Band — think Blues Brothers — on June 25; and Brothers of Others, a Miami Beach-based rock 'n' roll trio, on July 2. fnswflb.com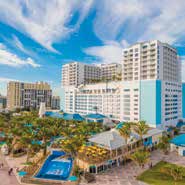 15. Staycation getaways
Here's a sure-fire remedy for pandemic house-itis: Indulge in a luxurious weekend at a beachside resort and still stay close to home while taking advantage of enticing summer specials. Here are a couple you can find among the "Lauderdeals" at sunny.org. (Check miamiandbeaches.com as well.)
"Escape To W Fort Lauderdale" offers a waived resort fee, room upgrade, valet parking and a daily $25 food and beverage credit through Sept. 30. marriott.com
Margaritaville Hollywood Beach Resort's "5th Anniversary Special Offer" features a $100 daily resort credit, a 20-percent-off return visit voucher and two complimentary glasses of that frozen concoction to help you hang on. Offer ends June 30. Margaritavillehollywoodbeachresort.com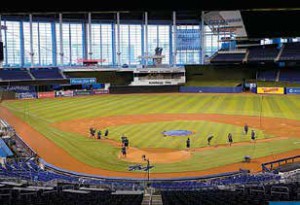 16. Miami maybes
It's way too early to be talking playoffs, of course, but the Miami Marlins weren't expected to make it last year either, yet they did — earning Don Mattingly Manager of the Year honors. Pitching rules in the postseason stretch, and since the strength of the team is in their arms, don't count Jeter's underachievers out. Catch them at their next home stretch at the recently renamed loanDepot Park June 22-23, when they take on the Toronto Blue Jays (who'll possibly come with enough Canadian cool to keep the stadium roof open and let in the Miami night. Or not.) mlb.com/marlins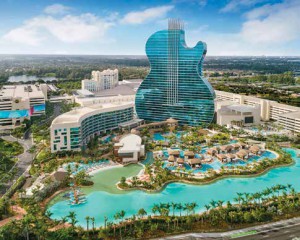 17. Show-going indoors
Remember when you could actually take your seat in an indoor venue and see a show? Well, you can again, kind of. Theaters, casinos and arenas are tiptoeing back, though usually with non-national acts. But a few do have big-ticket names on the bill, such as Bill Burr, the acerbic sage of rage who rips it up at Hard Rock Live Aug. 28; and John Legend, the one-man entertainment franchise bringing his previously postponed Bigger Love Tour to the BB&T Center Aug. 17. seminolehardrockhollywood.com, thebbtcenter.com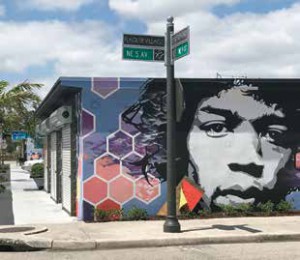 18. Art in spacey spaces
The further funkification of Flagler Village neighborhoods has created something of a mega-art walk on the last Saturday night of the month in Fort Lauderdale. The original FAT Village Art Walk is now amplified by the Fort Lauderdale Art Walk in the MASS District, one of downtown's up-and-coming hubs. It all makes for an aesthetically stoked summer's evening in the city's mural-splashed arts communities, evoking flashbacks of early Wynwood, Miami's out-there arts district. In addition to showings by local artists and galleries, there's live music, food trucks and other artsy goings-on — all free, with free parking and a free trolley to shuttle you back and forth. fatvillage.com/artwalk, massdistrict.com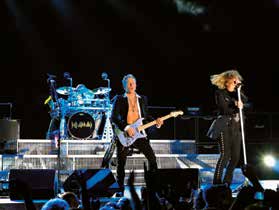 Def Leppard
19. Rockin' at the Rock
Hard Rock Stadium is where it's at for head-bangers, hip-hoppers and alt-rockers — respectively speaking — at three heavy-duty events. The Stadium Tour features Motley Crue, Def Leppard, Poison and Joan Jett on June 26. Rolling Loud turns the stadium into three days of hip-hop heaven with headliners A$ap Rocky, Travis Scott and Post Malone July 23-25; and the Hella Mega Tour punks it up with Green Day, Fall Out Boy and Weezer Aug. 1. hardrockstadium.com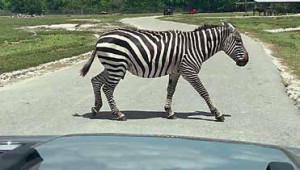 20. Drive-thru, he said
   Lion Country Safari was doing drive-thru long before it was cool — or at least advisable. Located west of West Palm Beach, the 600-acre attraction is home to over 1,000 animals. Meandering through the four-mile preserve, you can observe — and sometimes have to stop for — free-roaming giraffes, zebras and rhinoceroses, as well as lions and chimpanzees on barrier islands or behind fences. You can also stretch your legs at Safari World Adventure Park, which offers animal displays and encounters, rides and more. Want to turn the visit into a leisurely day-trip experience? Avoid the highway hustle and bustle and head up through South Florida backcountry along U.S. 27. lioncountrysafari.com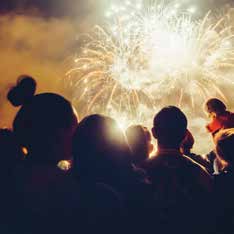 21. Fireworks ahoy!
Fireworks exploding over the ocean is a spectacular South Florida sight, but you don't have to fight the crowds to watch from the beach. You can celebrate the Fourth in style on the Fort Lauderdale Fireworks Super Yacht Cruise. The three-floor luxury yacht offers gourmet hors d'oeuvres, an open bar, a DJ, multiple dance floors, and, most pertinently, a sky deck offering primo, panoramic views of the rockets' red glare. Tickets for the four-hour cruise are $159-$175. https://www.facebook.com/BigTimeAmerica
Note: Due to the variability of Covid guidelines, please verify event status and safety precautions with the venue prior to attending.
PHOTOS: All courtesy or stock images (for complete credit information, see pgs. 21-28 of the print or digital edition of the June issue of City & Shore).
Related Articles
Share
About Author
(0) Readers Comments