By Emily J. Minor
City & Shore Magazine
Certain outsiders – we're looking at you, New York – might make fun of Florida. You know, that whole Flori-DUH thing. And we can take some mild ribbing. We're like that.
 But we'd also like the world to know there is nothing stupid, dumb or head-scratching about setting up business here. Florida is a manufacturers' dream. There's no sales tax on raw materials. Florida's spot on the map gives it a great global location. And the weather – for loading, unloading, delivering, packing, storing – is downright great.
 We did some scouting around and found these 10 things made here. Take that, New York.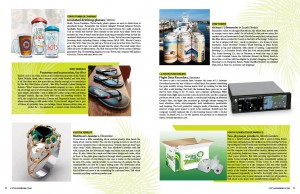 Related Articles
Share
About Author
(0) Readers Comments