Ready or not, it's beginning to look a lot like the old days of Florida tourism – and we're ready, with our biggest issue of Explore Florida & the Caribbean yet.
"These past few weeks, it's been like a light switch turning back on," says Francesca Donlan, communications director for the Lee County Visitor & Convention Bureau, which promotes tourism to Southwest Florida communications director at the bureau. "Everybody wants to get out."
And we're here to help. We'll take you out to points throughout Florida, from diving off Key Largo, golfing in southeast Florida, lunching with orcas (or, if you prefer, crocodiles) in Orlando, spelunking at Florida Caverns State Park, scalloping the Gulf Waters off Citrus County and dolphin (and osprey and manatee) watching from the northern tip of Captiva Island, among many more. And, because we could all use a little rejuvenation after the last 14 months, we'll also visit a luxurious spa on St. Lucia in the Caribbean – and get a little sample of Panama with some Panamanian rum.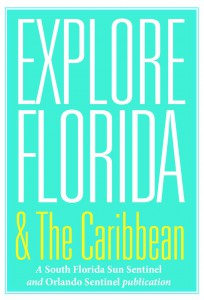 All this are more – including statewide event calendars – in the May issue of Explore Florida & the Caribbean, available in convenient, waterproof digital, https://www.qgdigitalpublishing.com/publication/?i=705297.
Related Articles
Share
About Author
(0) Readers Comments