By Greg Carannante
City & Shore Magazine
He's internationally renowned as Mighty Max, the infallible backbeat of Bruce Springsteen's E Street Band. Characterizing Max Weinberg exclusively as such, however, would be like playing just one beat of a 4/4 measure.
It would skip the drummer's work with his three other bands, his 40-plus real estate developments, and his 17 years as Conan O'Brien's late-night bandleader. And, most exceptionally, his two-year term on the Delray Beach Planning and Zoning Board — no doubt distinguishing him as the country's only megastar rock drummer/city planner.
"Max Weinberg brings a strong commitment to preserving historic properties and a very practical and common-sense approach to the board," says chairman Christopher Davey. "One would never guess Max is the superstar he is from his behavior or attitude. In fact, I think some people find it surprising that a 'rock star' would be that knowledgeable about planning and zoning, and that interested in it!"
Having relocated to Delray from Palm Beach in 2017, Weinberg volunteers that he and his wife, Becky, are both "completely bullish on" the city. So much so that he partnered with the Cornell Art Museum in Delray's Old School Square to unveil his exhaustive private collection to the public.
The meticulously tendered exhibition was scheduled for a Nov. 27 grand opening, the same night that Max Weinberg's Jukebox was to play a benefit concert for the city's historical arts complex at its Pavilion performance venue.
Unfortunately, as of press time, both events have been relegated to scheduling limbo as a result of the recent imbroglio between the city and the Old School Square management. However, the Max Weinberg Quintet, what he calls his "hard-bop" jazz outfit, is on the bill of the South Motors Jazz Series in Pinecrest on Oct. 16.
As for Max Weinberg's Jukebox, a concert goes exactly like it sounds. Audience requests make up the set list from a revolving video scroll of about 250 songs — 250! — that the four Jersey-bar-band-bred musicians play on demand, or at least "fake a little of." The group was also set to play a private fundraiser at the Old School Square Field House on Dec. 7.
"I'm a jobbing drummer. I don't like to stop drumming," says Weinberg, 70, who first picked up the sticks at age 6. He also fronts the Max Weinberg Rock and Soul Revue, a 12-piece unit that "plays literally everything from Motown to Taylor Swift."
The Rock & Roll Hall-of-Famer's reputation for suit-and-tie, stiff-backed professionalism is echoed by an articulateness that alone could give stereotypical rock drummers a bad name. In a recent conversation with City & Shore that occurred before the Delray dispute, Weinberg covered a wide range of subjects — from his nearly five-decade relationship with The Boss to his vision for the future of Delray Beach. He began by speaking excitedly about his exhibition, which he's been working on for about a year but has been a lifetime in the making.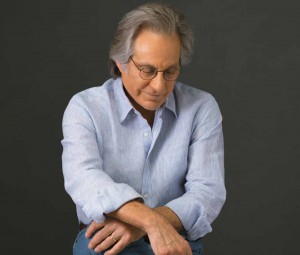 Max Weinberg (photo courtesy)
"Through the years I amassed about 100 big boxes of stuff, and it's always all been very organized — tour programs, handwritten set lists, various dozens of drum heads, every article of clothing I ever wore onstage, every drum set I played in videos, my second drum set that I got in 1965, and literally my first pair of drumsticks. I've stored it for years and I've always wanted to have a facility to present it to the public. And the Cornell Museum is a fantastic physical presence in Delray. It's gorgeous."
And you're playing shows again. It must be great to get back out there.
Yeah. The audiences have been even more appreciative than they were before COVID. Of course, there are a lot of protocols in place. Between now and New Year's, I have something like 45 shows on the books.
How did the Jukebox concept come about?
I don't think anyone's ever done that. The concept started at this sold-out show in Evanston, Ill. We finished our regular set of the songs that I grew up playing, and the people wanted an encore. I usually don't do encores. I just stay on the stage and play till the end and goodnight folks, that's it.
But they were very enthusiastic and I went back onstage and I looked at this guy and I said, 'If you could have me play any song you want, what would you want to hear?' And he called out something by the Kinks. I said, 'You got it.' And then somebody else said, 'I want to hear a Hollies song.' So we did about an hour more. And they went bananas. My manager said you should throw out the set list and just play whatever people throw at you. So I composed the concept of we're a jukebox, you pick the songs. That was four years ago, and we've done about 250 shows.
For me, the fun is trying to sound just like the record, because that's what I did when I was a kid. So if I play a Beatles song, I imagine I'm Ringo.
You try to emulate his style?
Oh, absolutely. As much as I can, I play what he played. You know, I'm a craftsman. I try to play the drums as artfully as I can, but I consider myself more a carpenter than an architect. When I come up with a drum part, there is a bit of architecture in that — but I'm a carpenter. I took drum lessons, I was formally trained, I read music. But the way you play in rock 'n' roll bands when you're a kid is just assimilating the drum parts and the personality of the people you're trying to copy. I started playing in the '50s, so D.J. Fontana, Elvis's drummer, was my original inspiration.
Obviously, these days I have to be much more careful, but it was controlled chaos before that. I'd run through the audience and I'd sit down, start talking to people. What do you want to hear? Oh, you want to hear Wonderful Tonight because they played it at your prom. There was a writer in the Midwest who said I was a combination of Dave Clark, the drummer, and Dick Clark from American Bandstand — 'Where are you from? What song do you want to hear?'
Do Springsteen songs dominate the requests?
Oh, no. We play a couple, particularly the ones that are heavy on drums, like She's the One or Pink Cadillac.
What drew you to Delray?
We came upon Delray Beach just by driving down A1A and making a right on Atlantic Avenue one day. We were incredibly impressed with the small-scale village aspect, which is the downtown. It's a real artistic community. People really care about the community. And it's very diverse. We liked that aspect. The whole time I've lived here, I haven't been on tour with Bruce, so I really got into the town. And I got appointed to the planning and zoning board.
You're about halfway through your term now. How's it going?
I take it very, very seriously. When the E Street Band broke up in '89, I went to law school briefly. Then I decided the world needs more drummers than lawyers, so I left. But I've always had that side of my brain that is analytical and likes to dig into the minutiae of documents. And the planning and zoning board is a great place for me to do it because you can really affect the feel of your jurisdiction and the quality of life … what goes up, what comes down.
You know, so far, so good. I believe I've raised some issues. I'm trying to be as helpful as I can. I've made every meeting. I don't have any political aspirations. I mean, I've been more rewarded than I ever thought in my career, and I've always taken to the concept of giving back. So this is a way to do it on a municipal level.
For 40 years, real estate has been my avocation, but I've always been on the other side of the desk from the zoning boards. So this is me now on the other side, understanding it from both the preservationist view — I like the old stuff; we're redoing a house in Delray now that was built in '37 — but on the other hand, you do want smart growth. So it's putting those two things together, and I find it very stimulating.
What do you see as the city's direction for the future?
Well, it's a challenge. As we know, people are flocking to Florida, so you'll have a population increase over the next 10 to 20 years that's Malthusian. How do you house people? In Delray we have regulations that, for example, if you're building a residential-retail project, 20 percent of your housing has to be within the county workforce guidelines, which is economic.
I think the town has a good progressive viewpoint, particularly with the current commission, in terms of combining what made Delray such a great little village by the sea and growth for the future that enables people to come here and live a wonderful lifestyle that's both meaningful and not overly restricted in terms of space.
And the more I live here, the more things open up to me. I fully intend to be as active as I can going forward.
Weinberg and Bruce Springsteen. Invision photo by Owen Sweeney
Speaking of going forward, have you had any word from Bruce lately?
We're in touch all the time. You spend almost 47 years with people, you better be close. We all are, you know. We're particularly over the moon about Jessie's incredible performance at the Olympics. That's the big news on E Street. [Bruce's daughter, Jessica, won silver in equestrian team jumping.] She has really had her eyes on the Olympics since she was a little girl. Their three kids and my two [a son and daughter] are around the same age, and we used to take them on tour when they were little kids.
Has there been any talk of a tour?
We're hopeful that things will loosen up. We all miss it, obviously. I firmly believe there is more stuff in our future. Though, I can tell you, I've really never asked any questions. I'm like, when I'm needed, I'm needed. Bruce gets an idea or he gets an itch to go play and gives a call, 'Hey, we're putting it back together.'
I'm incredibly lucky because I've been able to develop a musical personality through that work, go off on my own with the TV work, do some acting with Blue Bloods or Hawaii 5-0. And all of it directly relates to the moment I got the call asking me to join the E Street Band in 1974.
I hope we play sooner rather than later on a big, blow-it-all-out tour, but I do believe the COVID situation is unfortunately preventing decisions being made because of this reluctance to get vaccinated. I'm very sad to see that, particularly growing up in the '50s when every year you lined up and got your TB shot. And the polio thing — I used to have nightmares about having to be in an iron lung. So I don't understand the reluctance. Concerts are not going to come back full-force until this — what I call World War III — is controlled.
I've got to ask: When you're playing with Bruce, how the hell do you do it? How do you make it through those marathons?
Well, I think I'm built for it, right? And willpower. One of the great advantages is that I can't decide when to stop. Only Bruce can decide when to stop. So I have to be able to go longer than him, and he can go a long, long time. Someone like him comes along very rarely — the longevity, the creativity, the incredible discipline. These are things that I learned from him, while having fun. That's a great combination.
So after doing it for almost 50 years, I developed wisdom. And I'm physically in fantastic condition. I work out four times a week religiously. When I'm playing drums, my mind doesn't know I'm 70 but my body does. So the idea is playing the long game, being focused on the job and not the lifestyle — which is something that now I can look back at the last 45 years and say, wow, I'm glad I did that.
Related Articles
Share
About Author
(0) Readers Comments