By Robyn A. Friedman
City & Shore Magazine
Women's History Month, observed each year in March, was created by Congress to celebrate the contributions women have made to the United States and to commemorate their vital role throughout American history.
Women have played an important part in South Florida history as well, and a new event not only celebrates the role of women throughout local history but also honors female trailblazers making their own history today in Broward County.
History Fort Lauderdale and The Galleria at Fort Lauderdale are presenting "Women Trailblazers: Champions of Change – Broward County," a photography exhibition sponsored by City & Shore magazine, through the end of March. The exhibit, currently on display at The Galleria, at 2414 E. Sunrise Blvd., showcases six prominent women of today who are proponents of change, along with historical female predecessors who helped to pave the way for the local community.
"When you really dig into the stories of the pioneer experience of the New River, it's the women who really stepped up," says Patricia Zeiler, executive director of History Fort Lauderdale, formerly known as the Fort Lauderdale Historical Society. "For example, the Fort Lauderdale Women's Club is the reason the city incorporated in 1911, so from the very beginning, women have been a strong force here."
The 40-image exhibit, free and open to the public during mall hours, will feature six local women and highlight their contributions. The honorees include Kareen Boutros, executive director of Broward Workshop; Lori Chevy, market president of Bank of America; Heather Havericak, CEO of Broward Health Medical Center/Salah Foundation Children's Hospital; Jennifer O'Flannery Anderson, Ph.D., president and CEO of Broward Community Foundation; Stacy Ritter, president and CEO of the Greater Fort Lauderdale Convention & Visitors Bureau; and Burnadette Norris-Weeks, an attorney and partner at Austin Pamies Norris Weeks Powell, PLLC and founder of the Women of Color Empowerment Institute.
"These honorees are unique and very strong in their fields," Zeiler says. "All six are pretty extraordinary women."
Past pioneering women to be highlighted include Betty Mae Tiger Jumper, author and founder/publisher of the Seminole Tribune; Dr. Susie Holley, a philanthropist; Edee Green, a journalist and one of the founders of Kids In Distress in Broward County; Ivy Cromartie Stranahan, a suffragette, teacher, philanthropist and part founder of the Fort Lauderdale Historical Society; and Easter Lily Gates, Broward County's first female Supervisor of Elections, who served for 40 years.
"We wanted the opportunity to honor these women and give them the opportunity to know we respect everything they're doing in the community and thank them," says Melissa Milroy, senior marketing manager at The Galleria. "These six women have done so much, and you don't really hear about them to the extent we should."
Milroy says that after the success of the Men of Style event held at The Galleria each year, "we wanted to create an event for women, and we thought it would be a really great opportunity for Women's History Month."
To comply with local and state health guidelines, visitors viewing the Women Trailblazers exhibition are required to wear a mask and practice social distancing.
For more information about the event, call 954-463-4431 or visit historyfortlauderdale.org.
Women Trailblazers 2021
City & Shore asked each of the six trailblazing women of today the following question: How do you think 2020 will go down in history? Here are their responses.
Kareen Boutros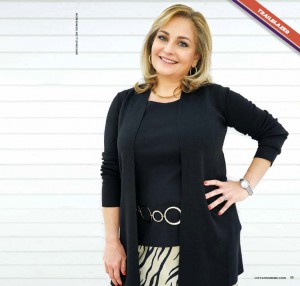 Kareen is the executive director of Broward Workshop, a private non-partisan business organization consisting of 120 CEOs in Broward County, whose mission is to identify critical issues and facilitate positive policy changes. A graduate of both Leadership Broward and Leadership Florida, Kareen serves on numerous boards, including as vice chair of the Downtown Coalition, co-chair of the Community Branding Committee of Six Pillars Broward 2.0, the Greater Fort Lauderdale Chamber of Commerce and many more.
2020 will be remembered as a year of disruption and change, opportunity and ingenuity. We experienced unprecedented health, political, economic and social challenges – a tumultuous year to say the least. Through all of this, it was wonderful and inspiring to see Americans adapt and show their resilience in new and creative ways. While we endured social and emotional isolation, we found ways to come together as a virtual community. Technology allowed many businesses to continue working, forcing an instant shift in work culture, proving that productivity and quality were achievable when employees worked remotely. Locally, Broward's business and civic groups worked with elected officials to support and implement public policies to help safeguard our community's health, safety and economy. We also came together to promote both 'buy local' and 'stay local' campaigns to support Broward's businesses, and we continue to focus on solving many critical priorities. Thankfully, the year ended historically, when America elected its first female vice president – Kamala Harris, who is of African and South Asian descent, breaking two glass ceilings! This year, Women's History Month is extra-special indeed. The full effect of 2020 is still unknown; however, I believe our community's future is promising and bright."
Lori Chevy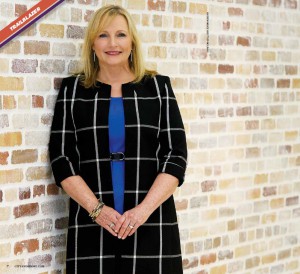 As market president, Lori is Bank of America's leader in the Broward County market. She is also the market executive for business banking in Broward. Lori is a past member of the board of Junior Achievement and the Oakland Park Employee Pension Board and currently serves on the board of Broward County United Way. She's also incoming vice chair for the Greater Fort Lauderdale Alliance, a board member of the Broward Center for the Performing Arts Foundation and a member of the Broward Workshop.
Although 2020 will surely go down as one of the most challenging years of our time, it also brought out a sense of resiliency in our community that makes me exceptionally proud to be Broward County born-and-raised. While our communities will no doubt continue to face a broad spectrum of challenges, particularly related to economic and racial inequality accelerated by the pandemic, our local nonprofit organizations, along with public and private partners, have made tremendous strides in providing relief to those impacted. Along with 37 other Broward County-based nonprofit organizations Bank of America supported in 2020, we were honored to award our signature Bank of America Neighborhood Builders® award to FLITE Center and The Broward Partnership for the Homeless. The nonprofits were selected for their work to address issues fundamental to economic mobility, including career development opportunities to help the county's homeless population and youth aging out of foster care gain a competitive edge when entering the job market. The efforts by these organizations are admirable, but they continue to require an unprecedented level of support. In 2021 we must all double down on efforts to address economic mobility and social issues in South Florida."
Heather Havericak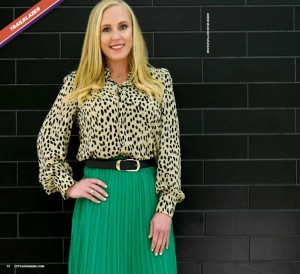 Heather is the CEO of Broward Health Medical Center/Salah Foundation Children's Hospital, where she is responsible for the overall strategy and operations of the 716-bed acute care hospital. She began her career as a registered nurse. Heather serves on numerous nonprofit community organization boards, including the South Florida Chapter of the American Heart Association and Greater Fort Lauderdale Chamber of Commerce. She's also this year's Go Red for Women chair.
When I think about 2020, a lot of words come into my mind. Unprecedented. Pivot. Pandemic. Teamwork. Resilience. Courage. Dedication. Strength. As a healthcare worker, I view things through this lens, so as I look back on the events of last year and how the pandemic has evolved now that a vaccine is available, there was a constant reminder that at the heart of everything is the people. The patients, their families. Everyone in the healthcare field who played a role in caring for their patients. Our community, as they adjusted to changes in the way we live our daily lives. Our leaders, as they worked to ensure the safety of our community. The researchers who worked around the clock to find treatments and a vaccine. I think 2020 will go down in history as a time when people truly came together under unimaginable circumstances. We worked together, learned together, grieved together and persevered together. We learned as a community that we are stronger together."
Jennifer O'Flannery Anderson, Ph.D.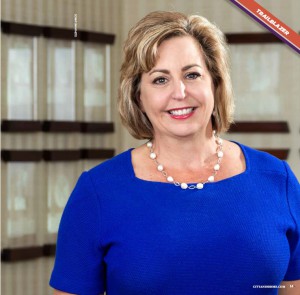 As president and CEO of the Community Foundation of Broward, Jennifer connects donors who care with issues that matter. Prior to joining the CFB in August 2020, Jennifer served as vice president of Advancement and Community Relations for Nova Southeastern University. She is past president of the Forum Club of the Palm Beaches and past chair of the Greater Fort Lauderdale Alliance and currently serves on the board of the Chamber of the Palm Beaches, Funding Arts Broward, the Greater Fort Lauderdale Alliance and PACE Center for Girls. Jennifer is a graduate of both Leadership Florida and Leadership Broward.
The year 2020 will go down in history as 'The Great Reset.' Every part of our lives changed. We re-evaluated our priorities and moved from being on the go to staying home, staying safe and focusing on the things and people that really matter. It was a year of innovation. We created new ways of getting work done, doing business, shopping, seeing a doctor, watching a movie, traveling and going to school. Some of them may even continue once the pandemic is a memory. It was a year of isolation, but we found creative ways to connect with those we love without putting them at risk. We also spent more time outside reconnecting with Mother Nature, starting new hobbies and even developing our artistic skills. We watched the historical challenge of racial equity and social justice re-emerge at a new level of intensity, with a stronger call to action. It was an awakening that caused us to consider our role in eradicating racism and putting our country on a positive path forward. Most of all, 2020 was a reminder that we need to be thankful for many of the things we have taken for granted and that we're all in this together."
Stacy Ritter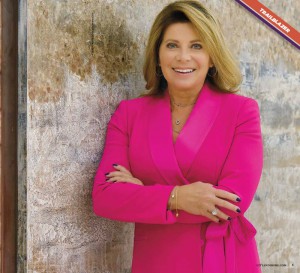 Stacy is president and CEO of the Greater Fort Lauderdale Convention & Visitors Bureau. She serves as a member of the United States Travel Association Board of Directors, Destination International Foundation Board, the Steering Committee of the Fort Lauderdale International Boat Show, a board member of Winterfest and the Executive Board of the Greater Fort Lauderdale Alliance. A former Broward County Commissioner and member of the Florida House of Representatives, Stacy has also been a community activist for years with the National Council of Jewish Women and other organizations.
2020 will go down in history as the most impactful and devastating time in the hospitality industry. Tens of thousands of people in tourism lost their jobs literally overnight. Hotels, restaurants, attractions and retail establishments shuttered their doors as we all isolated in our homes while a raging and uncontrolled pandemic swept the globe. People stopped traveling. Airline passenger numbers dwindled, and open hotels were virtually ghost towns. The economic loss in tourism-heavy destinations like ours numbered in the billions. Those willing to travel developed different priorities than before Covid-19. People now wanted destinations that prioritize health and safety, the wearing of facial coverings and social distancing. Visit Lauderdale created its own Safe + Clean Pledge signed by over 600 businesses in Broward County to show residents and visitors alike that we believe in the science that will get us through the pandemic. Travel changed completely, and Greater Fort Lauderdale once again rose to the occasion as a diverse and inclusive place that welcomes 'Everyone Under the Sun' while promoting our area's focus on health and safety for our two million residents and 14 million visitors."
Burnadette Norris-Weeks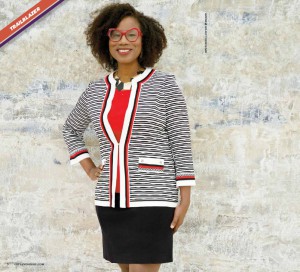 A partner in the law firm Austin Pamies Norris Weeks Powell PLLC, Burnadette serves as counsel to various governmental entities, including cities in Broward, Miami-Dade and Palm Beach counties. She serves on the board of directors of both the Greater Fort Lauderdale Chamber of Commerce and Habitat for Humanity of Broward and is a graduate of Leadership Florida and Leadership Broward. Burnadette is founder of the Women of Color Empowerment Institute, whose mission is to enhance and expand leadership opportunities for women of color.
2020 was a year of revelation. The pandemic pulled back the curtains and showed everyone the fragility of our democracy, economic structures and life itself. Businesses and livelihoods disappeared in a matter of weeks, and Americans confronted rampant food insecurity and financial instability. Schoolchildren fell behind in reaching any collective measure of educational achievement. 2020 was marked by political turmoil that ranged from hurtful Oval Office tweets to the acquittal of a president, where most senators chose corruption and unimaginable ineptitude over retribution. It was a year where people became numb to whether facts really mattered, Broadway went dark and Netflix became a favorite pastime as Covid-19 deaths increased. 2020 was also a year where many Americans of good conscience stepped up to save the country from hate-filled complacency and even watched the State of Georgia, a former state of the Confederacy, elect a Jewish-American and an African-American to the United States Senate. 2020 pulled from the jaws of what appeared to be defeat to hope for millions of Americans just in time for the holidays. It was a most unusual year of revelation and turmoil. 2021 could not have come fast enough."
Photography by Andrew Meade and Tyler Molinari. (Jennifer O'Flannery Anderson courtesy Downtown Photo.) 
Fashions courtesy and available at Dillard's at The Galleria at Fort Lauderdale
IF YOU GO
City & Shore magazine is a proud sponsor of "Women Trailblazers – Champions of Change Broward County," a photo exhibition presented through March 31 by History Fort Lauderdale and The Galleria at Fort Lauderdale. In honor of Women's History Month, the free event celebrates these six current trailblazers who are proponents of change, as well as historical female predecessors who helped pave the way for our community today. A few tickets are available for the exhibition's opening reception on Wednesday, March 3, at 5:30 p.m. at The Galleria (2414 E. Sunrise Blvd., Fort Lauderdale), featuring light bites and fine wine courtesy of Cooper's Hawk Winery & Restaurants. Tickets are $25 each and available online, at http://bit.ly/HFLWomenTrailblazers.
Related Articles
Share
About Author
(0) Readers Comments