By Greg Carannante
City & Shore Magazine 
We get a bad rap, we Floridians.
Our poor, put-upon populace is a national punching bag — the punchline to a head-shaking joke that often starts out, "Did you hear about this crazy guy in Florida?" Known generically as "Florida Man," his bizzarro behavior has made the meme of the same name a minor phenomenon.
Late-night comedians Kimmel, Colbert, et. al — not to mention favored sons Dave Barry and Carl Hiaasen — have each had their respective field days cracking wise about our weird and wacky. They're worth a laugh, of course, but during the pandemic, the snickers from outsiders seem to sting a bit more — as if the COVID roller coaster existed only here, as if the ridiculous were the exclusive domain of the Sunshine State.
In the process, all of us have suffered ridicule by association. We've all been trolled, from your average undocumented immigrant all the way up to the governor, who, admittedly, has provided more than his fair share of fodder.
But then, surprise surprise, something happens every year about this time. Suddenly everybody wants to be our friend again. The weather in South Florida turns into its own kind of intoxication and suddenly people start talking nice. From colder climes, multitudes head south to congest our roads, crowd our beaches and appropriate our restaurant reservations.
And what do we do? Do we begrudge them their refuge here in our balmy sun? Do we ask them to go back from where they came? No. We roll out the flamingo pink carpet. Sure, we may grumble some, but we present ourselves as perfect hosts. We even ordain the duration of the occupation as The Season and put on the primo shows and events that make it the most entertaining, engaging, enrapturing time of the year to be here.
And then what do we do? We make sure that our interlopers can enjoy the full social calendar without ever having to come in out of the warmth — never mind the extra added value of fresh air these days.
(Of course, we really do it all mostly for ourselves. But don't tell them that.)
And so, whether visitor, snowbird or permanent resident, here are 22 great alfresco things to do and places to go this Season that can make you feel good about being — even if only for the time being — a Floridian.
 Editor's note: Please confirm events and COVID protocols prior to attending.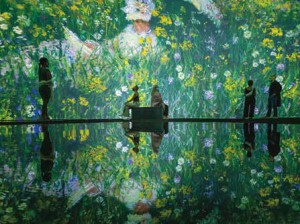 Beyond Monet
Surprise! Our excursion into the presently great outdoors begins indoors — but with an experience that can make you feel like you are out-of-doors. Created by the same folks who brought "Beyond Van Gogh" to Miami last year, "Beyond Monet" is an immersive spectacle for the senses. Combined with music and sound effects, it encompasses the viewer in swirling, larger-than-life projections of the Impressionist's masterpieces. And thanks to their wealth of natural settings and subjects — as in Poppies, Impression: Sunrise and the iconic Water Lilies series — the exhibit offers a kind of communion with nature not found in nature. The show is scheduled to run Feb. 4-27 at Ice Palace Studios, Miami, miamimonet.com.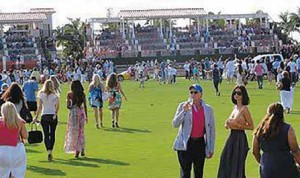 Palm Beach Polo Sunday Brunch
  Up and down the coast and alongside other waterways, waterfront Sunday brunch is one of the popular outdoor rituals that make South Florida so … South Florida. But there is another brunch experience that in its own Palm-Beachy way is just as distinctive. Miles inland in the world's equestrian winter capital of Wellington, it's the kind of place where you're having brunch and a polo match breaks out. Sundays through April, the International Polo Club Palm Beach is as much social scene and sporting event as dining venue. Its lavish spread features breakfast, lunch and dessert offerings with field-side table seating accompanied by the thrills and spills of the polo match and the opportunity to see and be seen in your Sunday best among socialites and celebs. Tickets for veranda seating range from $280 for a table for two to $1,370 for a table for eight plus two bottles of bubbly. ipc.coth.com.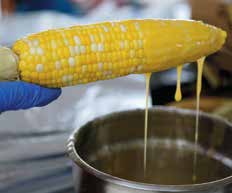 South Florida Fair
Who doesn't love a fair? Certainly not the more than half a million visitors lured to West Palm Beach's South Florida Fairgrounds every year since 1912. And through Jan. 30 there is a lot to love — so much more than just the typical midway attractions, rides, contests and the food that exists in a category of its own. There are educational and interactive experiences, the award-winning Agriplex and this year's themed exposition, "Rockin' Robots," featuring larger-than-life-size bots, bot battles and more. And let's not forget the continuous music on five stages. Yesteryear Village features the old-timey variety, such as an Old-time Fiddlin' Contest on Jan. 23. The lineup at the Coca-Cola stage includes Florida's own Champ Jaxon, who like countless other blues-rock guitarists was inspired by the Allman Brothers. Only thing is, Jaxon is only 11 years old. He and his band kick out the jams on Jan. 15. southfloridafair.com.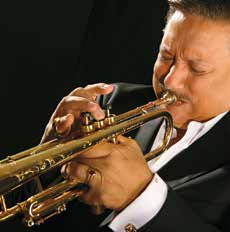 Jazz Fest Pompano Beach
The redevelopment of the city's beachfront takes a cultural leap with its inaugural jazz festival weekend at the Great Lawn at the Beach Jan. 28-29. Cuban-born trumpeter and composer Arturo Sandoval kicks it off Friday night with a fiery set of original music paying homage to legends like Charlie Parker, Dizzy Gillespie and Clifford Brown. Grammy-winning flautist Nestor Torres and special guest vocalist Ashley Pezzotti will share the stage. The next day, the festival moves downtown to the ArtsPlaza at Pompano Beach Cultural Center, where the afternoon lineup includes percussionist extraordinaire Sammy Figueroa as well as a Student Stage featuring musicians from Miami Dade College. Not to bury the lead, but it's all free — though the Sandoval show has limited VIP seats for $65. That's also the price to catch the festival's closing concert Saturday night in the cultural center theater, starring Tony- and Grammy-winning vocalist Dee Dee Bridgewater. pompanobeacharts.org.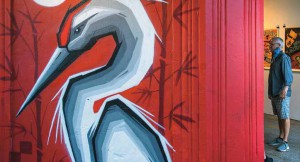 Fort Lauderdale Art Walks
Art walks in FATVillage and the nearby MASS District are more than roving, murally enhanced artistic experiences. They actually reflect the rejuvenation of two central Lauderdale neighborhoods, if not in some ways having even nudged them along. On Jan. 29, and the last Saturday of each month but December, thousands convene for what amounts to a community art crawl through both the original FATVillage walk and the MASS District's Fort Lauderdale Artwalk, south and north of Sunrise Boulevard, respectively. Galleries showcase new exhibits, local musicians provide the soundtrack and local artists and artisans sell their wares in FATVillage's Goods market and the MASS District's Village Shops market. fatvillage.com, massdistrict.com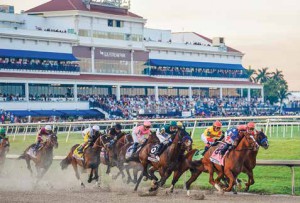 Pegasus World Cup
Whether you're a fan of thoroughbred racing or simply want to make the scene — and a  fabulous scene it is — Gulfstream Park in Hallandale Beach is the place to be on Jan. 29. The Pegasus World Cup Championship Invitational Series, now in its sixth year, has become a premier date on racing and social calendars, drawing legendary thoroughbreds, fans and celebrities from around the world. Beyond the $3 million Pegasus World Cup Championship Invitational and the $1 million Pegasus World Cup Championship Turf Invitational, the event also features post-race performances that have included Nelly, Snoop Dogg and Post Malone. Tickets range from $79 to $1,250. pegasusworldcup.com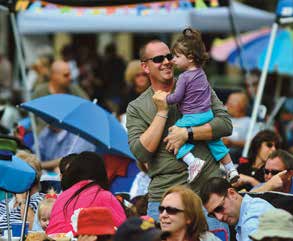 Sunday Jazz Brunch
Back before downtown Lauderdale was the minor megalopolis that it is now, like back in '90s, this Riverwalk chill zone became one of the coolest ways the community had to check itself out. And it still is. Sunday Jazz Brunch, which kicked off its 32nd year earlier this month, presents three stages' worth of free, smooth music by local jazz artists at Esplanade Park along the New River, complemented by food and arts and crafts vendors and animal-rescue do-gooders. Of course, leashed and well-behaved pets are welcome, jazz fans or not. The next installment, on Feb. 6., features George Tandy at the Esplanade Stage; Pieces of Work at the Connie Hoffman Gazebo; and the Riverside Dixieland Band at the Peck Courtyard Stage. The series continues on the first Sunday of every month. parks.fortlauderdale.gov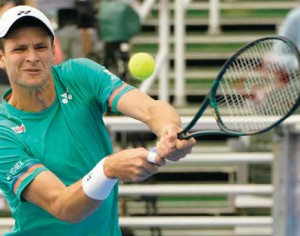 Delray Beach Open
With Atlantic Avenue's restaurant row and Old School Square cultural complex to its east, Delray Beach Stadium & Tennis Center anchors one of the most dynamic strips of street life in Palm Beach County — particularly for 10 days in February when the Delray Beach Open returns to give "love" a bad name. In its 30th edition, the 10-day, ATP World Tour stop opens serve Feb. 11 with an ATP Champions Tour team event starring a field of the game's legends. Singles and doubles main draws begin Feb. 14 and conclude with the ATP 250 finals on Feb. 20. The Open has been both a launching pad for stardom, such as for Grand Slam finalist and hometown hero Reilly Opelka, as well as a showcase for the game's elite, such as Agassi, Roddick, Courier and Connors. Sweetening the deal are musical performances and special events like the Ladies Day Luncheons and the food-and-drink-pairing affair, "Game. Set. Pour." Match tickets start at $33. yellowtennisball.com.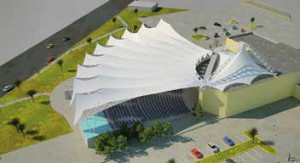 Styx at Pompano Beach Amphitheater
Before it closed a couple of years ago, the Amp was one of the region's outdoor performance landmarks, offering a distinctly enjoyable SoFlo-winter experience that let concert-goers gaze at the stars on and above the stage. That won't be possible when the renovated venue finally reopens on Feb. 11 with a canopy-style roof that covers its 3,000 open-air seats — a fair tradeoff for the welcome return of an old friend. Speaking of old friends, Styx will christen the venue's reincarnation with a setlist drawing on over four decades of plush hits like Come Sail Away and The Grand Illusion, as well as selections from its new album, Crash of the Crown. Opening the show will be Don Felder, guitarist for the Eagles during their original heyday. pompanobeacharts.org.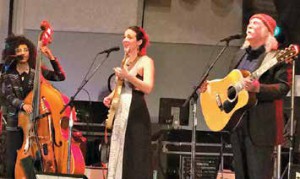 GroundUP Music Festival
This is not your father's music festival. For one, with a capacity of about 2,000 at Miami Beach's North Beach Bandshell, it's about as intimate a fest with name acts as you can get — the biggest, of course, being Snarky Puppy. A force behind the festival and its eponymous label, the amorphous collective of 18 musicians and winner of four Grammys — most recently 2020's Best Contemporary Instrumental Album for Live at the Royal Albert Hall — will premiere music from their upcoming album during special sets all three nights Feb. 11-13. The other acts on the eclectic lineup, alternating on two stages, span world music to experimental jazz and folk rock to progressive future funk. And for the first time in its five years, GroundUP offers festival-goers private cabanas — elevated, covered and couched — with exclusive food and beverage service and other amenities. Also, unlike other festivals, the musicians stick around for mingling and masterclasses. Tickets start at $89 for one day or $289 for three days and top out at $5,000 for a weekend cabana. groundupmusicfestival.com.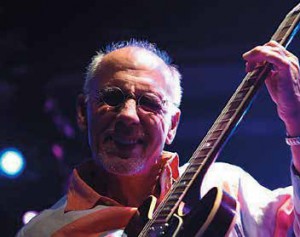 Larry Carlton Farewell Tour
Launching his superlative recording career 54 years ago, the jazz fusion guitarist went on to become one of the industry's most respected studio and solo musicians, playing on over 100 gold albums and winning four Grammys. Including a 13-album tenure with the Crusaders, Carlton has accompanied a head-spinning cavalcade of artists from Sammy Davis Jr. to Jerry Garcia, Michael Jackson to John Lennon, and Dolly Parton to Joni Mitchell — most notably on her first LP with a rhythm section, Court and Spark. On Feb. 16 at the oceanside North Beach Bandshell in Miami Beach — now covered with a new canopy — the sea-kissed breezes will conjure just the right atmosphere to enjoy the smooth, sweet tone of Carlton's signature Gibson ES-335 one last time. northbeachbandshell.com.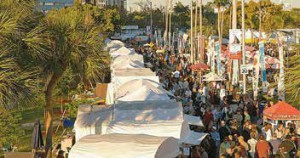 Coconut Grove Arts Festival
  This time of the year, South Florida is arts-festival central. But what separates the big daddy in the Grove from the rest of the pack is more than its longevity (approaching 60 years), its size (more than 100,000 visitors) and its eye-boggling bounty of art (from over 350 artists). It's also because of the kind of art you can eat. The culinary arts are given their due in heaping helpings of cooking demonstrations led by celebrity chefs and in the potpourri of creations from over 50 restaurants and gourmet vendors that come together over the President's Day weekend, this year Feb. 19-21. There's also the Family Zone with engaging, interactive programs for kids of all ages and a full slate of live concerts. General admission tickets are $20 for one day. cgaf.com.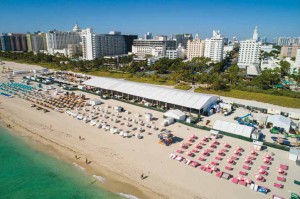 South Beach Wine and Food Festival
If you're a comfort-food junkie, you're in luck. On Feb. 24, Guy Fieri kicks off the 21st edition of the four-day moveable feast with a beach cookout themed to his hit Food Network show. The Mayor of Flavortown and West Palm Beach resident will host Diners, Drive-Ins & Dives LIVE, inviting 25 mom-and-pop restaurants that have appeared on his show to whip up their specialties under a tent on the beach. Also, the festival's signature Burger Bash on Feb. 25, will be hosted by celebrity chefs Jose Andres and Rachael Ray and expanded to two tent-topped sessions. Of course, the festival will also feature a foodie's fantasyland of finer dining options in its 85 events strung across Miami-Dade and Broward counties. sobewff.org.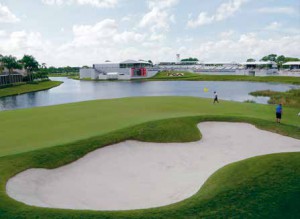 The Honda Classic
Sure, you could watch on the TV as the PGA tour starts its Florida swing at the PGA National Golf Club Feb. 21-27 — but, hey, that's what all the other snowbound golf enthusiasts around the country will be doing. You, on the other hand, could be on the grounds yourself, just up the road in Palm Beach Gardens, watching the world's top golfers negotiate the legendary Champion Course as they compete for the $1,444,000 Winner's Share. And you've got several viewing options, such as the "Bear Trap" package that offers access to the grounds and the famous three-hole stretch designed by and named for Golden Bear Jack Nicklaus. At $150 a ticket, it comes with the perquisite of a clear conscience. Last year, the Honda Classic raised and contributed proceeds to the tune of $5.1 million to 100 South Florida philanthropic organizations, mostly for children in need. thehondaclassic.com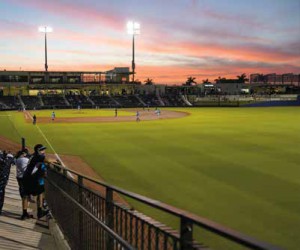 Spring Training Opening Day
There's something quintessentially South Floridian about settling into your box seats at a Major League baseball game — in February. It's a privilege that dates all the way back to 1916, when Miami played host to the then-Boston Braves for a two-year spring residency. Teams started calling South Florida their regular seasonal home a few decades later, affording Spring Training about as much heritage as you can get down here in the southernmost outpost of the Grapefruit League. Assuming there's no interruption in MLB play this season, the tradition will resume the evening of Feb. 26 at the still-new Ballpark of the Palm Beaches in West Palm Beach, when the home team and American League Champion Houston Astros welcome the St. Louis Cardinals. The next afternoon offers a first glance at our own Miami Marlins, who take on the stadium's other home team, the Washington Nationals. The fan-friendly, 7,700 capacity stadium features plenty of shade, a 360-degree concourse, a lawn and party decks to help turn the pastime into party time. ballparkpalmbeaches.com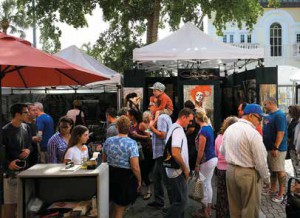 Las Olas Art Fair Part II
Fort Lauderdale's go-to for an upscale city stroll, Las Olas Boulevard turns into an entirely different kind of promenade on March 5-6, as it also does on two other weekends a year. It transforms into a street carnival of colorful images and inspirations, a thoroughfare reserved for artists, art-lovers and people-watchers alike. In its 34th year and about as much of an annual tradition as there is in the city, the Art Fair is the kind of place where you can engage with artists from faraway places, discuss their work and even commission one for yourself — a place where you can buy a $25 piece of jewelry or a piece of art that costs 3,000 times that amount. Or just have a good time taking in the transformation. artfestival.com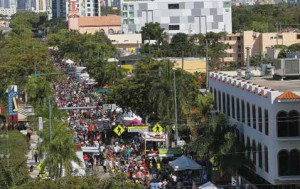 Calle Ocho
Now in its fifth decade, the nation's largest music festival of its kind turns 20 or so blocks of Little Havana into a kaleidoscopic celebration of all things Latin and Caribbean. The street fair's 10 stages have been launching pads for such stars as Pitbull, Nicky Jam and Maluma. They also serve as hubs for international food stations, sampling sites and folkloric dances. On March 13 this year, Calle Ocho is the historical heart of the multifaceted Carnaval Miami, which also includes Carnaval on the Mile, a weekend-long festival in Coral Gables March 5-6. Both events are free. carnavalmiami.com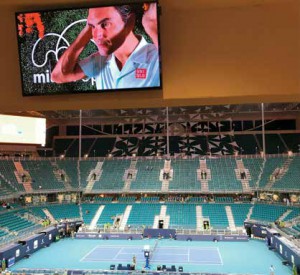 The Miami Open
It's been called "Tennis' 5th Grand Slam," right up there behind the U.S. Open. Each year, top players take their talents to Miami Gardens for the other Open, this year from March 21-April 3. Players like ninth-ranked Hubert Hurkacz, who last year completed the "Florida Slam" by winning the men's singles titles at both this and the Delray Beach Open. Hard Rock Stadium offers plenty of shaded seating inside and outside its 14,000-seat center court, featuring such amenities as luxury boxes and the largest video board in the sport. But here's the thing: You don't have to be a diehard tennis buff to enjoy a visit to the Open. Presented by Itaú, the event is also a showcase of South Florida culture, with world-class international fare from some of Miami's dining hotspots, murals from Wynwood Walls and performances by local musicians and DJs accessible to all ticketholders. Tickets range from $18 for a single-day seat to full-duration packages starting at $7,000. Miamiopen.com.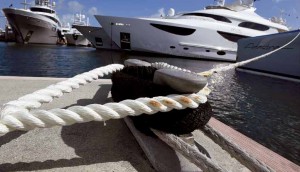 Palm Beach International Boat Show
One of the country's premier yachting showcases, this waterfront event will float your boat whether you're looking to buy, upgrade or just looking. From March 24-27, an unprecedented number of vessels — more than a billion dollars' worth from inflatables to megayachts — are on display along West Palm Beach's Lake Worth shoreline. There's also maritime swag from the world's leading manufacturers, as well as nautical-themed trinkets, clothing and sailing paraphernalia. Show-goers 21 and older can take sanctuary in the Windward VIP Club, offering a premium open bar, hors d'oeuvres, lounge seating and more. The Aquazone by Nautical Ventures presents all-day demos of jetpacks, electric surfboards, Hobie kayaks and other fun stuff. There are also free fishing clinics for kids ages 4-16. Admission is free for kids under 6; $15 for those 6-15; and $28 for adults for one day, $52 for two days. pbboatshow.com.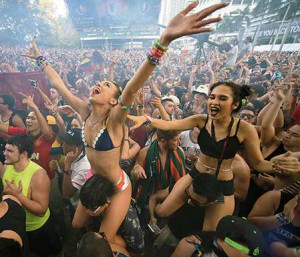 Ultra Music Festival
If you're a techno music fan jonesing for the kingdom-come comeback of Ultra after two years of COVID cancellations, then you already know where you're going to be on the weekend of March 25-27. One of the country's biggest EDM festivals, Ultra returns to its old pogo grounds of Miami's Bayfront Park, where past fests have lured about 170,000 devotees to the trance-dance music capital of the world. The lineup features multiple dozens of DJs and performers on 10 stages with, at the time of this writing, more still to be announced — including "the highly-anticipated performance of one of the most iconic artists in electronic music history as Sunday's closing act." The whispers suggest it's another comeback — that of legendary Dutch DJ Hardwell. Ecstasy is sure to ensue. Three-day tickets range from $399.95 general admission to $1,499.95 VIP. ultramusicfestival.com.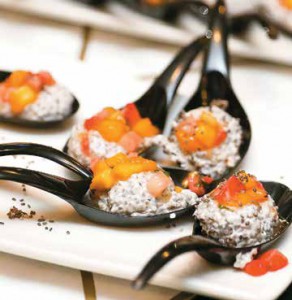 Las Olas Wine and Food Festival
One of the Fort Lauderdale area's most cosmopolitan qualities is its wide world of options for wining and dining. On April 8, the Las Olas Wine & Food festival gives cuisine-istas the chance to sample a generous helping of them all at once. The boulevard smorgasbord offers five blocks of tastes and tipples from South Florida's top restaurants and over 40 international wineries showcasing more than 200 wines. Plus, you get to indulge (or over-indulge, as the case may be) with impunity — it's all to benefit the American Lung Association. lasolaswff.com.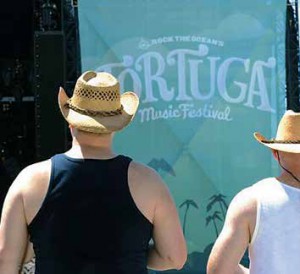 Tortuga Music Festival
Fort Lauderdale Beach's countrified fanfest is making up for its 30-month, pandemic-induced hiatus with a return engagement April 8-10 — less than five months after its November reappearance. Let me hear you say "Yeehaw!" Headliners include Luke Combs, reigning CMA Entertainer of the Year, and Thomas Rhett, Best Country Song nominee at the upcoming Grammy Awards. Rounding out the top draws is the resurrection of chart-topper Morgan Wallen, who'd been temporarily sidelined in the fallout from his racial-slur fiasco. Three-day passes range from $249 to $2,049, with portions of the proceeds supporting ocean conservation. tortugamusicfestival.com.
PHOTOS: For complete caption and credit information, see pgs. 52-62 of the January issue of City & Shore magazine, http://digitaledition.qwinc.com/publication/?i=733615
Related Articles
Share
About Author
(0) Readers Comments