Related Articles
Share
About Author
CityandShore
(0) Readers Comments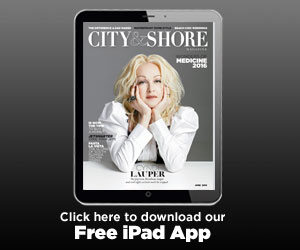 A round of South Florida beer events

  South Florida BrewFest, noon-4 p.m., Saturday, Nov. 7 Name a local brewery and it will be participating in the fourth annual South Florida BrewFest at Florida International University's Biscayne Bay Campus, 3000 NE 151 St., North Miami. The festival brings together breweries, brewpubs and home...

TV's Gordon Ramsay dines at Fort Lauderdale's ROK:BRGR

TV's "Hell's Kitchen" chef Gordon Ramsay had dinner last week at the Fort Lauderdale ROK:BRGR in Himmarshee Village. Ramsay caught up with Bret Hauser, a former "Hell's Kitchen" contestant who's now chef at PizzaCraft. ROK:BRGR and PizzaCraft are owned by Fort Lauderdale-based J.E.Y. Hospitality...
South Florida celebrates #TakeYourDogToWorkDay

Today, June 24, is #TakeYourDogToWorkDay, so we asked our readers to submit pictures of their canines hard at work. To add your pup to the gallery, email us your photos to: cportilla@sun-sentinel.com. You can also hashtag your photos #SoFlaPix on Instagram or Twitter. 

Pauly Cohen: The legend continues in Manalapan

A tribute concert at the Palm Beaches Theatre on June 25 will celebrate 93-year-old jazz icon Pauly Cohen by letting him do what he does best: leading the Pauly Cohen Big Band in a night of swinging music.
Free Family Summer Camp at Bass Pro Shop kicks off Saturday

Bass Pro Shops are offering a free month-long free Family Summer Camp  starting Saturday. The retailer will be offering fun outdoor-themed workshops and activities on from Noon to 4 p.m. on Saturdays, Sundays, Tuesdays and Thursdays at more than participating stores nationwide through July 24....

Free baby sample box, free $20 gift card from Sam's Club (no membership required)

Get a free baby sample box from Sam's Club. Sign up to get the box filled with full-sized products and samples to welcome your new bundle of joy. No membership or purchase is required. New parents and young families can save serious cash by purchasing in bulk at the warehouse club, which also offers...
Fashion porn: Miami Heat Dancers post new poster

Wearing a variety of racy red bikinis (where else could that happen but in SoFlo in the winter?), the Miami Heat Dancers have launched their poster. Heat-ster fans will get to see the haute-hot poster at tonight's game against the Toronto Raptors.

Fashion porn: Behind the scenes at Parke & Ronen's Miami photo shoot

Here are some behind-the-scenes photos from swimwear brand Parke & Ronen's latest photo shoot in Miami (Wynwood, Midtown, the Design District and several beaches) for their 2016 Resort Collection. Founded in 1997 by Parke Lutter and Ronen Jehezkel, the label has estavlished itself as a fashion...
Some insurers restricting renewals, new business in South Florida

Some property insurance companies are not taking on new business in ZIP codes with high claims rates in South Florida and canceling or deciding not to renew customers in high-risk areas. The action is a result of rising water damage claims in the region, the same problem that is leading to higher...

Palm Beach County Judge Barry Cohen retiring after 42 years in law

Sometime Thursday morning, Barry Cohen will slip off his black robe and end a remarkable 25-year run as a Palm Beach County judge and four-decade plus career in the law.The outspoken 66-year-old native New Yorker with the thick white mustache exits after presiding over more than 1,000 jury trials...

Police: At least 14 dead after hours-long attack at Somalia hotel

Gunmen stormed a hotel in Somalia's seaside capital Saturday, taking guests hostage and "shooting at everyone they could see," before security forces pursued the grenade-throwing assailants to the top floor and ended the hours-long assault, police and witnesses said. At least 14 people were killed....