Related Articles
Share
About Author
CityandShore
(0) Readers Comments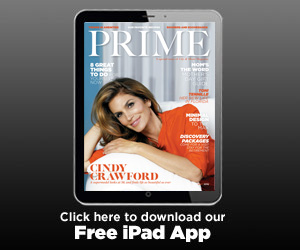 A round of South Florida beer events

  South Florida BrewFest, noon-4 p.m., Saturday, Nov. 7 Name a local brewery and it will be participating in the fourth annual South Florida BrewFest at Florida International University's Biscayne Bay Campus, 3000 NE 151 St., North Miami. The festival brings together breweries, brewpubs and home...

TV's Gordon Ramsay dines at Fort Lauderdale's ROK:BRGR

TV's "Hell's Kitchen" chef Gordon Ramsay had dinner last week at the Fort Lauderdale ROK:BRGR in Himmarshee Village. Ramsay caught up with Bret Hauser, a former "Hell's Kitchen" contestant who's now chef at PizzaCraft. ROK:BRGR and PizzaCraft are owned by Fort Lauderdale-based J.E.Y. Hospitality...
Fashion porn: Miami Heat Dancers post new poster

Wearing a variety of racy red bikinis (where else could that happen but in SoFlo in the winter?), the Miami Heat Dancers have launched their poster. Heat-ster fans will get to see the haute-hot poster at tonight's game against the Toronto Raptors.

Fashion porn: Behind the scenes at Parke & Ronen's Miami photo shoot

Here are some behind-the-scenes photos from swimwear brand Parke & Ronen's latest photo shoot in Miami (Wynwood, Midtown, the Design District and several beaches) for their 2016 Resort Collection. Founded in 1997 by Parke Lutter and Ronen Jehezkel, the label has estavlished itself as a fashion...
Flinstones 'Footmobile' owner found, City of Key West says

The owner of a car resembling the famous Flinstone's 'Footmobile' has reason to say 'Yabba dabba doo.' The car, modeled after the vintage vehicle seen in the classic cartoon, was in danger of being towed away when it was found illegally parked on a street in Key West. But the City of Key West wanted...

Ex-Miramar police captain loses appeal, must serve 4 years for lewd conduct, prosecutors say

A former Miramar police captain is likely headed to a prison cell after losing his appeal Wednesday on a conviction for on-duty lewd and lascivious conduct with a 15-year-old girl. A Broward County jury convicted Juan De Los Rios, 50, three years ago. He was allowed to post a $30,000 bond and wait...

Marco Rubio is not running for Senate, so stop saying that

Get The Power Lunch newsletter, a must-read weekday roundup of what's buzzing in Florida politics: Happy Friday, and I'll see you Tuesday, as Monday is, of course, a holiday. While you grill burgers this weekend, take a few minutes to remember those who made sure you wouldn't be cooking wiener...