By Peg San Felippo
City & Shore Magazine
Over the years, I've found picking the perfect wine is only slightly more intimidating to people than matching the wine with food.
So to help take the apprehension out of wine and food pairing, I asked South Florida Master Sommelier Mariya Kovacheva, Regional Education Manager for Pernod Ricard, USA, for some advice.
"By pairing food with wine, you have the opportunity to enhance your dining experience and create some very special memories," Kovacheva says. "The biggest mistake people make is not being willing to get out of their comfort zone."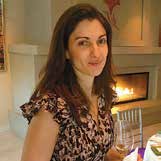 Here are general pairing rules Kovacheva suggests keeping in mind:
Acidity. Food with acidity requires wine with similar levels of acidity. No wonder pasta with tomato sauce pairs so well with Chianti, for example. The zesty acidity of the tomatoes counteracts the firm acidity of the Sangiovese-dominant Chianti wines.
Intensity. Match food with higher intensity (example: Asian) with wine with similar concentration. A fragrant Vietnamese salad, for example, goes well with floral Marlborough Sauvignon Blanc from New Zealand. Look for a match rather than an overpowering effect.
Oak. If you like wines with oak, make sure your food has texture. There needs to be a protein in your dish or appropriate sauce to establish a bridge between the food and the wine. A classic example is Russian River Valley Chardonnay and a Maine lobster roll with butter. In this case, the oaked Chardonnay is paired not only with a great protein (the lobster), but also with the melted butter that complements the creamy texture of both the lobster and the wine.
Spice. Consider pairing spicy food with white wines that have some sweetness or red wines with lower alcohol and tannins. Sweetness usually balances out the spicy character of the dish. High alcohol creates that burning sensation and makes the wine taste astringent and bitter.
Weight. Take into consideration the weight of the food and the body of the wine. Consequently, pair light food with light-bodied wines and heavy food with full-bodied wines. To experience the effect, try out a creamy mushroom risotto with a Nebbiolo from Italy's Barolo or Barbaresco regions in Piedmont. The rich flavors of the dish require a wine such as this with dark fruit characters and robust tannins to complement it.
About her favorite wine and food pairing, Kovacheva says, "It's hard to decide on just one, but usually I savour oysters and Chablis. However, I have come across some unusual pairings that were perfect matches. Cava Rosé with milk chocolate mousse has been a personal revelation. The ripe berry flavors in the Cava create an extra layer in the dish – think about chocolate and raspberries. Another pairing that surprised me was a vibrant, lightly oaked Tempranillo and poached mackerel in ginger broth. The bright red fruit stood up to the intensity of the fish and the fresh acidity of the wine cut through the mackerel richness working impeccably with the zesty broth."
"Be open-minded, look for recommendations, and have fun pairing food and wine," she says. "You will find some terrific combinations."
Peg San Felippo is a certified sommelier who has served as a judge in the annual American Fine Wine Competition, South Florida's homegrown wine event, and THE Rosé Competition.
Related Articles
Share
About Author
(0) Readers Comments