Click here to view the AFWC Official Results 2013
Related Articles
Share
About Author
CityandShore
(0) Readers Comments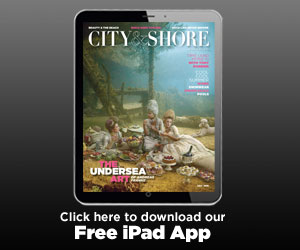 Free lasagna with purchase at Carrabba's Italian Grill this week

Get a free lasagna with purchase at Carrabba's Italian Grill through Sunday. (Please note that I will not be mentioning this offer is in honor of National Lasagna Day on Friday National Chicken Wing Day and National Cheesecake Day are happening that day, too. We can only have so many phony "holidays"...

Free tickets to tour Hoffman's Chocolate Factory with back-to-school donation

Willie Wonka would be proud. Hoffman's Chocolates is offering two free tickets to tour its Palm Beach County chocolate factory with donation of a backpack to benefit South Florida children in need. Make donations at stores in Greenacres, Lake Worth, Palm Beach Gardens, Fort Lauderdale, Hollywood,...
Fashion porn: Miami Heat Dancers post new poster

Wearing a variety of racy red bikinis (where else could that happen but in SoFlo in the winter?), the Miami Heat Dancers have launched their poster. Heat-ster fans will get to see the haute-hot poster at tonight's game against the Toronto Raptors.

Fashion porn: Behind the scenes at Parke & Ronen's Miami photo shoot

Here are some behind-the-scenes photos from swimwear brand Parke & Ronen's latest photo shoot in Miami (Wynwood, Midtown, the Design District and several beaches) for their 2016 Resort Collection. Founded in 1997 by Parke Lutter and Ronen Jehezkel, the label has estavlished itself as a fashion...
Registration deadline for Aug. 30 primary election nears

The deadline to register to vote in the Aug. 30 primary or change your party affiliation is Monday. In Florida, voters must be registered as a Democrat or Republican to vote in those primaries. Registration applications are available at pbcelections.org. The forms must be submitted to the elections...

Islamic State group claims France church attack that killed priest

Two attackers slit the throat of an 85-year-old priest celebrating Mass in a French church, killing him and gravely injuring one of the few worshippers present before being shot to death by police. A nun who escaped said she saw the attackers take a video of themselves and "give a sermon in Arabic"...

New Broward County Fire Chief sworn in

Broward's new top fire official took the oath of office Tuesday. Fire Chief Joseph Fernandez, will oversee the department of Fire Rescue and Emergency Services. was emotional as he gave his remarks, thanking his friends, family and co-workers for their support. "I'm humbled and honored for the...