Click here to view the AFWC Official Results 2013
Related Articles
Share
About Author
CityandShore
(0) Readers Comments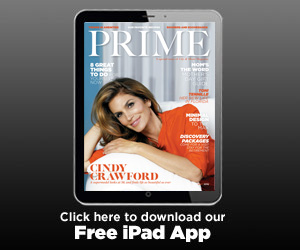 A round of South Florida beer events

  South Florida BrewFest, noon-4 p.m., Saturday, Nov. 7 Name a local brewery and it will be participating in the fourth annual South Florida BrewFest at Florida International University's Biscayne Bay Campus, 3000 NE 151 St., North Miami. The festival brings together breweries, brewpubs and home...

TV's Gordon Ramsay dines at Fort Lauderdale's ROK:BRGR

TV's "Hell's Kitchen" chef Gordon Ramsay had dinner last week at the Fort Lauderdale ROK:BRGR in Himmarshee Village. Ramsay caught up with Bret Hauser, a former "Hell's Kitchen" contestant who's now chef at PizzaCraft. ROK:BRGR and PizzaCraft are owned by Fort Lauderdale-based J.E.Y. Hospitality...
Fashion porn: Miami Heat Dancers post new poster

Wearing a variety of racy red bikinis (where else could that happen but in SoFlo in the winter?), the Miami Heat Dancers have launched their poster. Heat-ster fans will get to see the haute-hot poster at tonight's game against the Toronto Raptors.

Fashion porn: Behind the scenes at Parke & Ronen's Miami photo shoot

Here are some behind-the-scenes photos from swimwear brand Parke & Ronen's latest photo shoot in Miami (Wynwood, Midtown, the Design District and several beaches) for their 2016 Resort Collection. Founded in 1997 by Parke Lutter and Ronen Jehezkel, the label has estavlished itself as a fashion...
Taxi reforms sideline drivers with criminal records

He was a licensed taxi driver in Broward for decades. But he had a past. He had spent time in prison after a teenager alleged he sexually abused her from the age of 11 until she was 16. He impregnated her when she was 12, and shortly after she turned 13, she told police, she […]

Honor Flight lets veterans visit Washington memorials

A gray sky and drizzling rain did not dampen the mood among the South Florida veterans who recently toured the Washington, D.C., memorials built in their honor. Friendships rekindled and the solidarity of being brothers-in-arms long ago carried the day for the 76 World War II and two Korean War...

Small WWII-era plane crashes in Hudson River; body recovered

A small World War II vintage plane taking part in celebrations of its 75th anniversary flew a partial loop while smoke spewed from it and then crashed in the Hudson River between New York and New Jersey on Friday, and divers recovered a body from its sunken wreckage, police and witnesses said. ...