Click here to view the AFWC Official Results 2013
Related Articles
Share
About Author
CityandShore
(0) Readers Comments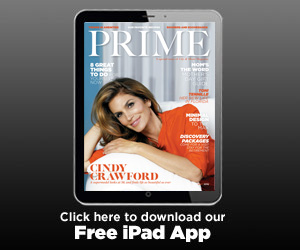 A round of South Florida beer events

  South Florida BrewFest, noon-4 p.m., Saturday, Nov. 7 Name a local brewery and it will be participating in the fourth annual South Florida BrewFest at Florida International University's Biscayne Bay Campus, 3000 NE 151 St., North Miami. The festival brings together breweries, brewpubs and home...

TV's Gordon Ramsay dines at Fort Lauderdale's ROK:BRGR

TV's "Hell's Kitchen" chef Gordon Ramsay had dinner last week at the Fort Lauderdale ROK:BRGR in Himmarshee Village. Ramsay caught up with Bret Hauser, a former "Hell's Kitchen" contestant who's now chef at PizzaCraft. ROK:BRGR and PizzaCraft are owned by Fort Lauderdale-based J.E.Y. Hospitality...
Free rotisserie chicken at Publix starting Thursday

Get a free $7 rotisserie chicken at Publix starting Thursday. Bag the free bird from the deli with purchase of three eligible P&G products. No coupon is needed. The promotion is listed on the back page of this week's  store circular, tucked inside Wednesday's Sun Sentinel. No coupon is necessary....

May the 4th Be With You: Freebies and hot deals on Star Wars stuff

May the Fourth be with you today as Star Wars-themed merchandise and toys are on sale today. But first,  entertain yourself with the Yoda Speak Translator. "To save on Star Wars day I love.  Yeesssssss!" Amazon.com: Star Wars Day of Deals offering up to 75 percent off. Best Buy: Up to 50 percent...
Fashion porn: Miami Heat Dancers post new poster

Wearing a variety of racy red bikinis (where else could that happen but in SoFlo in the winter?), the Miami Heat Dancers have launched their poster. Heat-ster fans will get to see the haute-hot poster at tonight's game against the Toronto Raptors.

Fashion porn: Behind the scenes at Parke & Ronen's Miami photo shoot

Here are some behind-the-scenes photos from swimwear brand Parke & Ronen's latest photo shoot in Miami (Wynwood, Midtown, the Design District and several beaches) for their 2016 Resort Collection. Founded in 1997 by Parke Lutter and Ronen Jehezkel, the label has estavlished itself as a fashion...
Former Dolphins coach Don Shula released from hospital

Legendary Miami Dolphins coach Don Shula has been treated and discharged from Aventura Hospital & Medical Center, the NFL's website confirmed. The Pro Football Hall of Fame inductee, who owns the NFL's all-time wins record, had been rushed to the hospital with breathing issues on Monday evening....

Large project with hotel, 500 condos, office tower proposed in Hallandale Beach

A $250 million project calling for a 19-story hotel, 26-story twin condo towers and a 10-story office complex comes before city commissioners Wednesday night.A final vote is expected in mid-May.If approved, the Hallandale Oasis development would rise on 10 acres along Hallandale Beach Boulevard...

Trump shifts to new campaign phase, dismisses GOP critics

Donald Trump, the GOP presidential nomination virtually in hand, is signaling a new phase of his outsider campaign, searching for a running mate who could help him govern and reaching out to one-time competitors in an effort to heal the fractured Republican Party. On that, though, there are exceptions....