Click here to view the AFWC Official Results 2013
Related Articles
Share
About Author
CityandShore
(0) Readers Comments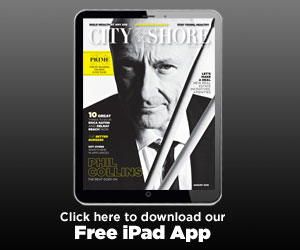 Doreen's Deals: Top 10 travel tips for Labor Day and fall trips | Commentary

Labor Day is Sept. 5. If you're planning a getaway over the long weekend or later this fall, use my tips to save on travel near and far. Theme park tickets: Florida resident month kicks off in October, but locals can save on theme park tickets now at VisitOrlando.com. Orlando's official tourism...

Coupon: 10 percent off everything at Target on Sunday

Get 10 percent off EVERYTHING at Target on Sunday, Aug. 28. Use a coupon in the weekly ad on page 2 for storewide and sitewide savings on all merchandise for "Target Run Day." The discount automatically will be applied online at Target.com. For a mobile coupon, text RUN to 827438. The best part:...
Fashion porn: Miami Heat Dancers post new poster

Wearing a variety of racy red bikinis (where else could that happen but in SoFlo in the winter?), the Miami Heat Dancers have launched their poster. Heat-ster fans will get to see the haute-hot poster at tonight's game against the Toronto Raptors.

Fashion porn: Behind the scenes at Parke & Ronen's Miami photo shoot

Here are some behind-the-scenes photos from swimwear brand Parke & Ronen's latest photo shoot in Miami (Wynwood, Midtown, the Design District and several beaches) for their 2016 Resort Collection. Founded in 1997 by Parke Lutter and Ronen Jehezkel, the label has estavlished itself as a fashion...
Body found in Boynton Beach canal, police say

A body was found floating in a canal in Boynton Beach, city police said Sunday. The canal is behind 1000 Coral Court, north of Boynton Beach Boulevard and west of Interstate 95. Boynton Beach Police were investigating. No other information was available Sunday afternoon, Officer Jaclyn Smith said...

Brothers held without bail in fatal shooting of Dwyane Wade's cousin

The two brothers charged in the shooting death of Nykea Aldridge were convicted felons out on parole — prime examples of the judicial system's inability to stop habitual offenders, Chicago police Superintendent Eddie Johnson said at a Sunday news conference. "When will enough be enough?" Johnson...

Man accused in Georgia house fire that killed stepdaughter arrested in Broward

MARIETTA, Ga. — Police say a man accused of setting a suburban Atlanta home on fire that killed his teenage stepdaughter has been arrested in Broward County, Florida.Cobb County police spokesman Sgt. Dana Pierce tells the Atlanta Journal-Constitution that 37-year-old Defareya Hunter was arrested...