By Mark Gauert
City & Shore 20th Anniversary Issue
City & Shore has been an active sponsor of community events as varied as the Boys & Girls Clubs of Broward County and the Palm Beach Food & Wine Festival over the past 20 years. Among them: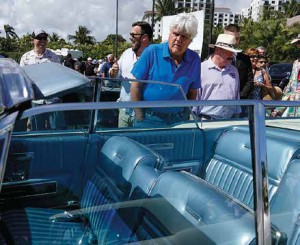 BOCA RATON CONCOURS D'ELEGANCE: Benefitting Boys and Girls Clubs of Broward County, the 15th annual auto event – now scheduled for Feb. 25-27, 2022 – will feature, "the Marque of the Year, Pre-War Chrysler & Imperial, Coach Built and several Features of the Year: Chrysler & Imperial post-war 1946, 1957, 1958-1975; 100th Anniversary of the Springfield Rolls-Royce and 1961; Morgan three-wheelers and Jaguar "E" Type 60th Anniversary," organizers said, among others. "We look forward to our continued support of a spectacular three-day Boca Raton Concours d' Elegance weekend in 2022," said Rita Case, CEO of The Rick Case Automotive Group.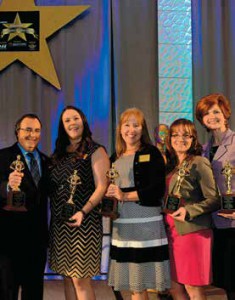 THE COMMUNITY CARE PLAN NON-PROFIT AWARDS, celebrating the highest levels of achievement, innovation and quality in the non-profit sector. Honorees include local non-profit organizations and their staff members and volunteers who, while they make a difference in people's lives every day, often work behind the scenes and receive few thanks. Locations have included the Seminole Hard Rock and the Signature Grand. Watch http://211-broward.org/get-involved/category2-1-1-event/ for details about the event.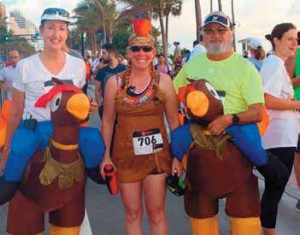 THE FORT LAUDERDALE TURKEY TROT AND PADDLE: The annual 5k event held on Thanksgiving morning along A1A has supported two local organizations, iTRACE Foundation, a not-for-profit preventative health and wellness research organization; and Leadership Broward Foundation, which fosters business and community leaders.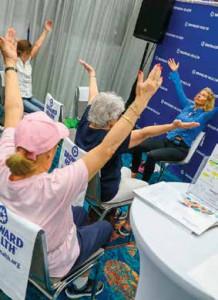 CITY & SHORE PRIME, live or virtual events in Broward and Palm Beach counties that offer timely, informative and inspiring local content designed for South Florida readers 50+, watch https://www.primeexposf.com/ for information about the expos for 2021.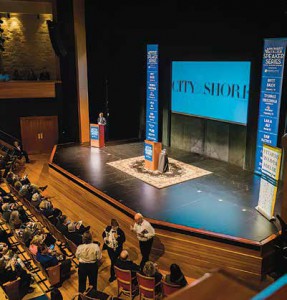 BROWARD COLLEGE SPEAKER SERIES, the acclaimed series at the Broward Center for the Performing Arts in Fort Lauderdale has included such diverse and inspirational speakers as Laila Ali, Ted Koppel, Carli Lloyd, Doris Kearns Goodwin and Dan Rather. The schedule for 2021 has not yet been announced, watch broward.edu/speakerseries for details.
Ultimate Chefs' Dinner, an event benefitting United Community Options of South Florida, formerly known as United Cerebral Palsy of South Florida, unitedcommunityoptionssfl.org.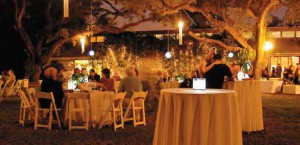 Gala in the Gardens, supporting Flamingo Garden's nonprofit botanical gardens and wildlife sanctuary in Davie, scheduled for Feb. 28, 2021, flamingogardens.org/annual-food—wine-benefit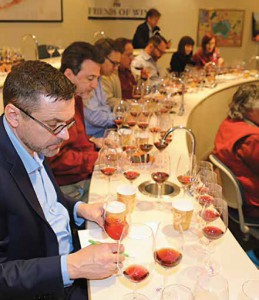 American Fine Wine Competition, South Florida's home-grown charity wine competition, scheduled for May 29-31 https://americanfinewinecompetition.org/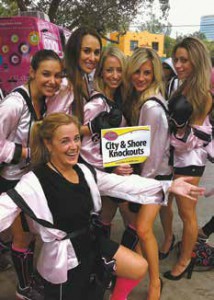 Party in Pink Breast Cancer Awareness Event, October, Fort Lauderdale, https://eventinfo0.wixsite.com/partyinpink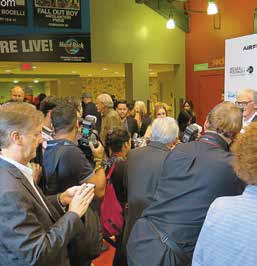 Fort Lauderdale International Film Festival, annually in November, https://fliff.com.
Palm Beach Food & Wine Festival, scheduled for December 2021,  www.pbfoodwinefest.com.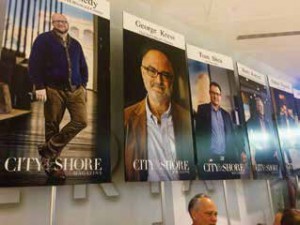 Men of Style, in which 12 South Florida men don the latest fashions and strut the runway for 12 local charities, at The Galleria in Fort Lauderdale know this much: annually in November or December, at The Galleria, Fort Lauderdale. For information, call 954-564-1036 or visit galleriamall-fl.com.
Main photo: Associate Publisher Caroline Pinsker and the City & Shore MADD Walkers, supporting Mothers Against Drunk Driving.
Related Articles
Share
About Author
(0) Readers Comments