Our special travel issue, Explore Florida & the Caribbean, has won some top honors in state and national competitions.
The magazine won First Place for General Excellence in the Florida Magazine Association's 2021 Charlie Awards competition, "recognizing publishing excellence in the state of Florida." Contributors to that publication, which won in the Best Custom Publication 20K+ circulation category, include Art Director/Designer Anderson Greene, writers Cassie Armstrong, Eric Barton, Greg Carannante, Kathleen Christiansen, Patrick Connolly, Robyn A. Friedman, Artis Henderson, Patti Roth, Thomas Swick and Amy Drew Thompson.

The magazine and staff also won Second Place in national competition this week from the Society for Features Journalism, "honoring the craft of feature storytelling." The judges said, "These sections are beautiful and filled with great information. You'll find lively writing and – did we mention? – gorgeous photography. The magazine addresses the pandemic head-on, and the result is a publication that is great for both armchair travel and thoughtful planning. Just one question: When can we go?"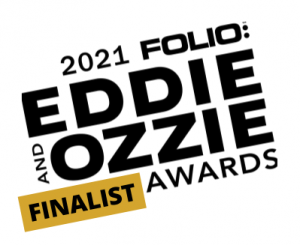 The May 2021 issue of Explore Florida & the Caribbean https://bit.ly/2XFtwCH is also a finalist for a national FOLIO Magazine "Eddie & Ozzie" award, in the full issue City & Regional category. The winners of that competition were scheduled to be announced in New York City on Oct. 14.
We don't put out the magazine to win awards, we'd rather win readers. But it's nice – and humbling – to be recognized for the work we do to win readers.
- Mark Gauert, mgauert@cityandshore.com
Related Articles
Share
About Author
(0) Readers Comments