We considered several excellent photographs taken by Howard Stern of his wife, Beth, for the September cover. Here are two other options from the gallery.
Related Articles
Share
About Author
CityandShore
(0) Readers Comments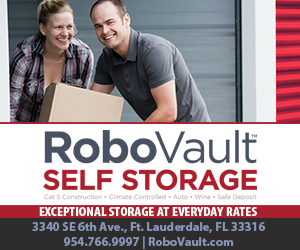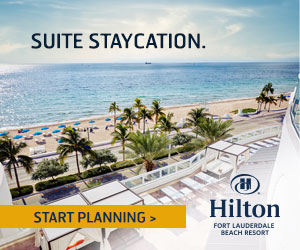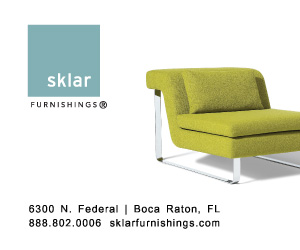 Broward County's 954 area code ranks near top for most robocalls in the nation

If you have a 954 area code, you're getting more robocalls than most people in the nation. That Broward County area code ranked near the top of YouMail's September Robocall List. A staggering 4.4 billion robocalls were made in September, according to the visual voicemail company. That's 147 million...

Getting unsolicited political text messages? Here's how to stop them

Robocalls drive us crazy, and now there's a new nuisance to deal with on our cellphones: text messages from political candidates. With early voting beginning Monday and running through Nov. 4, many voters will be inundated with unsolicited text messages from candidates. Some people on the receiving...
A 14-year-long oil spill in Gulf of Mexico verges on becoming one of the worst in U.S. history

An oil spill that has been quietly leaking millions of barrels into the Gulf of Mexico has gone unplugged for so long that it now verges on becoming one of the worst offshore disasters in U.S. history. Between 300 and 700 barrels of oil per day have been spewing from a site 12 miles off […]

DeSantis, Gillum debate Trump and more

Race, the economy, the environment and President Donald Trump were subjects of the first debate in Florida governor's race. Former Republican U.S. Rep. Ron DeSantis and Democratic Tallahassee Mayor Andrew Gillum squared off Sunday on CNN, clearly setting out their differences. Gillum criticized...

Saudi attempts to distance crown prince from Jamal Khashoggi killing haven't quieted uproar

Saudi Arabia's foreign minister denied on Sunday that the nation's powerful young crown prince ordered Jamal Khashoggi's killing, but the attempt to distance Mohammed bin Salman from the journalist's demise did little to blunt an international uproar that could test Saudi Arabia's status as a regional...