By Greg Carannnate
City & Shore Magazine
You've settled into your sofa, your popcorn is popped and your significant others are snuggled
accordingly. Your screen is enticingly aglow, but only with row after flickering row of colorful thumbnail images — the click-bait streaming options that can make or break your evening. And you're scrolling.
You scroll some more.
You keep scrolling.
Sound familiar?
You're suffering from video-stream paralysis, an admittedly minor but pervasive side effect of the pandemic.
It's a condition that generally results from having too many options. But sometimes it's a case of not having enough — when you've already watched everything you've wanted to watch on your streaming site and you can't find anything new that you're willing to commit to.
That's when one more streaming service just might save the night. (Really, can you ever have too many?) And that's what makes a subscription to Netflix, Hulu or any of the dozen-plus streaming services the kind of holiday gift that keeps on giving.
Not all of them gift the same, though, so here's a guide to some of the most popular services to help you brighten holiday viewing — and beyond — for that special streaming paralyzed someone on your list.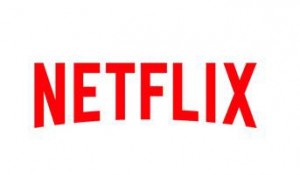 What's on: Netflix is the big daddy, the world's largest streaming service with over 209 million subscribers and the site that bleary-eyed viewers credit as single-handedly getting them through the COVID lockdown. Its library is an ever-expanding universe of movies and shows, including this year's Emmy-winning drama series, The Crown. Some potential nominees to watch for: The Unforgivable (Dec. 10), starring Sandra Bullock as an ex-con; Season 2 of Emily in Paris (Dec. 22); Don't Look Up (Dec. 24), Adam McKay's disaster flick with Jennifer Lawrence and Leonardo DiCaprio leading a star-studded cast; and the final season of Ozark (TBA).
Gifting it: The streaming leader doesn't offer gift subscriptions, per se. But you can buy a Netflix gift card for $30, $60 or $100 on Amazon and other online vendors or in Target, Walmart and other stores. Visit netflix.com/gift-cards for a list of retailers. The cards can be redeemed on the Netflix site and applied to the recipient's account as a gift balance. They work for new or existing accounts, unlike
gift subscriptions from some services. Netflix promises it will let subscribers know before their balance runs out, and the cards do not expire. (As if it wouldn't be used up in a month!)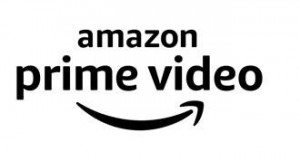 What's on: Amazon's library features such popular film franchises as Fast & Furious, Jurassic Park and the
Bourne series, as well as shows and originals — like the peculiar Jean-Claude Van Johnson (Dec. 15), in which Van Damme portrays himself as a secret agent whose cover is Van Damme the action star. (Told you it was peculiar.) Also, through December, Prime caters to the polar opposites of viewing sensibilities with Thursday Night Football and Titanic.
Gifting it: You can't give someone the gift of Prime Video, but you can give them the gift of Prime. Along
with the streaming service's thousands of movies and shows, Prime membership also comes with free Amazon delivery, a subscription to Amazon Music, free Kindle eBooks and much more. Not a bad multipurpose present at $39 for three months and $119 for the year. Go to Amazon.com to purchase the Prime subscription and Amazon will send your gift recipient an email on the day of your choosing accompanied by instructions on how to redeem it on the Amazon site. Not sure if your giftee is already a Prime member but don't want to spoil the surprise? Not to worry. The gift can be exchanged for an Amazon Gift Card in the amount of the original gift purchase price plus any applicable sales taxes paid.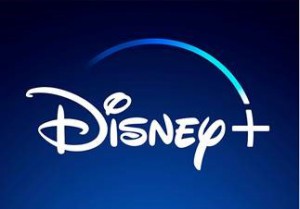 What's on: The powerhouse service is home to the Disney-verse and some of Hollywood's most popular
franchises, like the Marvel Cinematic Universe, Star Wars, Nat Geo and every Pixar movie — and The Beatles: Get Back, the brand-new Peter Jackson doc.
Gifting it: If you're thinking about giving Disney+, there are a couple of distinctions to consider: First, only
annual gift subscriptions are available (for $79.99). Second, subscriptions can only be redeemed by new
Disney+ subscribers. Complicating matters, of course, is the prospect that if the intended giftees are the kind of people who'd like a Disney+ subscription, they'll already have one. To order, visit the gift subscription page on disneyplus.com, and the recipients will get an email describing how to redeem their gift. Plus, if they decide they'd like the Disney+ Bundle including Hulu and ESPN+, they can upgrade and get all three for the monthly base price of $13.99 or one of three premium options.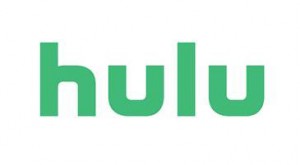 What's on: The Disney-owned service drops prime-time network shows the day after they air, so it can be a valuable addition to any cord-cutter's viewing options. It's also home to thousands of movies, shows and stellar originals like The Handmaid's Tale, which has won 15 Emmys in four seasons (with a fifth renewed for early next year), and Only Murders in the Building, the new series that intriguingly pairs the Martins (Steve and Short) with Selena Gomez.
Gifting it: Digital or physical gift cards can be purchased at retailers like Best Buy or Target for $25, $50 or $100 dollars. They can be redeemed at hulu.com/gift by new or existing subscribers.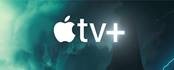 What's on: Without a back catalog of any kind, Apple TV+ offers mostly original content, such as the thumbs-up Emmy winner for comedy, Ted Lasso (in development for a third season), and the recently dropped second season of The
Morning Show, reuniting the Aniston-Carell-Witherspoon trinity. Notables coming up are Swan Song (Dec. 17), starring Oscar-winner Mahershala Ali; The Tragedy of Macbeth, director Joel Coel's take on Shakespeare starring Denzel Washington and Francis McDormand, due late this year; and a Pitt-Clooney vehicle that is yet to have a title or release date.
Gifting It: At just $4.99 a month, Apple TV+ is one of the least costly streamers. It's easy to give, too. Just purchase an Apple Gift Card, available almost everywhere, or email one from the App Store or another Apple-affiliated service. There's also Apple One, which bundles the video service with Apple Music and more for a $6 discounted price of $14.95 per month. Of course, for that truly special someone, a gift of an Apple product includes a free annual subscription to Apple TV+.
Other possibilities to consider, some blurring the line between streaming services and premium channels: The Criterion Channel, Showtime, Paramount+, Peacock, Starz, and Discovery+. Then there's HBO Max, which doesn't offer gift subscriptions (unless, of course, you're OK with sharing your log-in info.)
Main photo: Courtesy of Netflix and Tero Vesalainen; logo photos from AP.
Related Articles
Share
About Author
(0) Readers Comments