Hoffman's Chocolates grand opening on Las Olas Boulevard in Fort Lauderdale
Related Articles
Share
About Author
CityandShore
(0) Readers Comments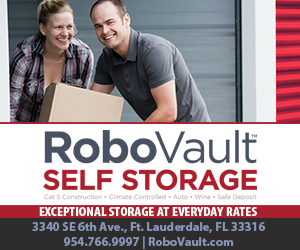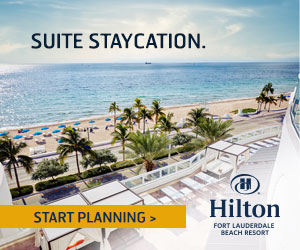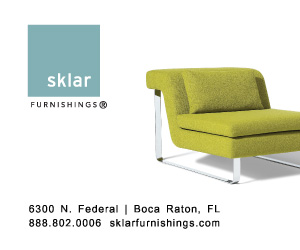 This weekend: SantaCon, 'Elf' and Indie Craft Bazaar

With weekend boat parades from Miami to Lantana, including the big kahuna in Fort Lauderdale Saturday night (with grand marshal Huey Lewis), Christmas is so close you can taste it. But it really isn't the holiday season until you do actually taste it, with those time-honored South Florida traditions:...

Review: Brown Dog Eatery in Fort Lauderdale is a reason to sit, stay and be nice

  ★★★ Getting to Brown Dog Eatery for a recent dinner turned out to be a bigger challenge than I imagined, but once my group made it we embraced the motto on the front sign: "Sit, stay, be nice." Brown Dog Eatery, which opened in March 2018, is the latest from the Be Nice restaurant […]
This weekend: SantaCon, 'Elf' and Indie Craft Bazaar

With weekend boat parades from Miami to Lantana, including the big kahuna in Fort Lauderdale Saturday night (with grand marshal Huey Lewis), Christmas is so close you can taste it. But it really isn't the holiday season until you do actually taste it, with those time-honored South Florida traditions:...

Review: Brown Dog Eatery in Fort Lauderdale is a reason to sit, stay and be nice

  ★★★ Getting to Brown Dog Eatery for a recent dinner turned out to be a bigger challenge than I imagined, but once my group made it we embraced the motto on the front sign: "Sit, stay, be nice." Brown Dog Eatery, which opened in March 2018, is the latest from the Be Nice restaurant […]
Man arrested for throwing fatal punch outside sports bar, Pembroke Pines police say

Five days after he was knocked unconscious outside a Pembroke Pines sports bar and smacked his head on the sidewalk, a 26-year-old man has died from a brain hemorrhage, police say. The aggressor was a North Miami Beach man who argued with the victim while leaving Big Dawgs Sports Bar after closing...

A 48-minute standstill: Report highlights Sheriff's Office's failures in Parkland shooting

School deputy Scot Peterson not only hid as a gunman shot down students inside Marjory Stoneman Douglas High School in February. He stayed there for 48 minutes, according to a report released Wednesday. The draft report of the Marjory Stoneman Douglas High School Public Safety Commission highlighted...

The U.S. can fix its broken asylum system | Opinion

After the recent melee involving Central American asylum seekers, Mexican police, and the U.S. Customs and Border Patrol, an uneasy calm has returned to the crossing between Tijuana and San Diego. It's unlikely to last. If President Trump doesn't change his policies, expect more tear gas, volleys...