Related Articles
Share
About Author
CityandShore
(0) Readers Comments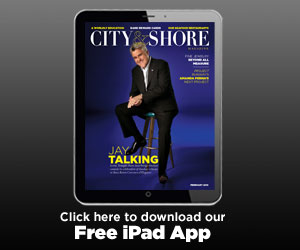 A round of South Florida beer events

  South Florida BrewFest, noon-4 p.m., Saturday, Nov. 7 Name a local brewery and it will be participating in the fourth annual South Florida BrewFest at Florida International University's Biscayne Bay Campus, 3000 NE 151 St., North Miami. The festival brings together breweries, brewpubs and home...

TV's Gordon Ramsay dines at Fort Lauderdale's ROK:BRGR

TV's "Hell's Kitchen" chef Gordon Ramsay had dinner last week at the Fort Lauderdale ROK:BRGR in Himmarshee Village. Ramsay caught up with Bret Hauser, a former "Hell's Kitchen" contestant who's now chef at PizzaCraft. ROK:BRGR and PizzaCraft are owned by Fort Lauderdale-based J.E.Y. Hospitality...
Free heart-health screenings at Sam's Club on Saturday

Just in time for Valentine's Day, get seven free heart-health screenings at Sam's Club pharmacy on Saturday, Feb. 13. From 11 a.m. to 4 p.m., get free wellness checks on blood pressure, total cholesterol, HDL (good cholesterol), glucose, body mass index, and, at limited locations, vision and hearing...

Hooters: Shred your ex and get free wings on Valentine's Day

Revenge is more delicious with a side of chicken wings. At Hooters on Valentine's Day, owners of a lonely heart can shred a picture of their ex and be rewarded with free wings, according to a release. The restaurant chain's "Shred 'em and forget 'em" promotion offers a  coupon for 10 free boneless...
Fashion porn: Miami Heat Dancers post new poster

Wearing a variety of racy red bikinis (where else could that happen but in SoFlo in the winter?), the Miami Heat Dancers have launched their poster. Heat-ster fans will get to see the haute-hot poster at tonight's game against the Toronto Raptors.

Fashion porn: Behind the scenes at Parke & Ronen's Miami photo shoot

Here are some behind-the-scenes photos from swimwear brand Parke & Ronen's latest photo shoot in Miami (Wynwood, Midtown, the Design District and several beaches) for their 2016 Resort Collection. Founded in 1997 by Parke Lutter and Ronen Jehezkel, the label has estavlished itself as a fashion...
Carly Fiorina suspends presidential campaign

Former technology executive Carly Fiorina exited the 2016 Republican presidential race Wednesday, after winning praise for her debate prowess but struggling to build a winning coalition in a crowded GOP field."While I suspend my candidacy today, I will continue to travel this country and fight...

Report: Frost science museum dismisses board

The Frost Museum of Science, under pressure as the institution seeks public help to finish its new downtown Miami home amid a budget crunch, on Wednesday dissolved its board of trustees and replaced its co-chairs.The move came in a board vote Wednesday morning, Frost spokesman Joseph Quiñones said.Longtime...

Two Boca residents sue city over controversial synagogue planned near downtown

Two Boca Raton residents have filed a federal lawsuit against their city, alleging it provided special treatment to the Chabad of East Boca. After months of controversy and debate, a synagogue on one of the city's main roads won final approval in July. The $10 million, 18,000-square-foot project...