Related Articles
Share
About Author
CityandShore
(0) Readers Comments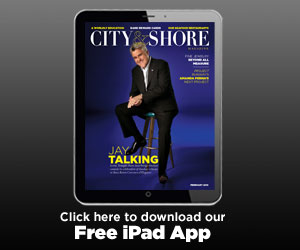 A round of South Florida beer events

  South Florida BrewFest, noon-4 p.m., Saturday, Nov. 7 Name a local brewery and it will be participating in the fourth annual South Florida BrewFest at Florida International University's Biscayne Bay Campus, 3000 NE 151 St., North Miami. The festival brings together breweries, brewpubs and home...

TV's Gordon Ramsay dines at Fort Lauderdale's ROK:BRGR

TV's "Hell's Kitchen" chef Gordon Ramsay had dinner last week at the Fort Lauderdale ROK:BRGR in Himmarshee Village. Ramsay caught up with Bret Hauser, a former "Hell's Kitchen" contestant who's now chef at PizzaCraft. ROK:BRGR and PizzaCraft are owned by Fort Lauderdale-based J.E.Y. Hospitality...
Dear Doreen: We love Comcast, too!

When it comes to Comcast, it seems everyone's got a story. After I wrote about my messy break-up with the cable provider, I received several hundred comments and emails from readers regaling me with their personal tales of woe about dealing with the company. Emails are still jamming my inbox. None...

Freebie Friday: $5 Corona & Heineken 12-packs, $10 off sub platters for Super Bowl 50

Happy Freebie Friday! Today's fabulous freebie roundup includes everything you need to save on Super Bowl celebrations, from $5 Heineken 12-packs of beer to $10 off deli platters at Publix. Also, sign up to get the Freebie Friday list sent right to your inbox at SunSentinel.com/Newsletters. Have...
Fashion porn: Miami Heat Dancers post new poster

Wearing a variety of racy red bikinis (where else could that happen but in SoFlo in the winter?), the Miami Heat Dancers have launched their poster. Heat-ster fans will get to see the haute-hot poster at tonight's game against the Toronto Raptors.

Fashion porn: Behind the scenes at Parke & Ronen's Miami photo shoot

Here are some behind-the-scenes photos from swimwear brand Parke & Ronen's latest photo shoot in Miami (Wynwood, Midtown, the Design District and several beaches) for their 2016 Resort Collection. Founded in 1997 by Parke Lutter and Ronen Jehezkel, the label has estavlished itself as a fashion...
Palm Beach County unveils $712M sales tax project list

Raising the sales tax would fix aging roads and bridges, build housing for the homeless and provide body cameras to sheriff's deputies, according to a list Palm Beach County commissioners will review Tuesday. The list features $712 million in county projects that could be funded through a half-cent...

Man charged with trying to set house, family on fire

In an escalating dispute between man and wife that involved several weapons and two 911 calls, police caught the husband trying to set his house — and family — on fire, according to a police report.A $151,000 bond was set for Bryant Calloway, 37, of Fort Lauderdale, who was seen pouring gasoline...

Whiteside's triple-double, late push lift Heat over Hornets 98-95

Sometimes you have to go for a 3-point play the old-fashioned way. On Friday night, it was the only available three-sponse from the Miami Heat. And it arrived when needed most, on a night the Heat's now-backup center closed with a triple-double. With forward Chris Bosh converting a drive and making...