By Greg Carannante
City & Shore Magazine
I know. I know. It's hard to believe it's now been at least a year since most of us have inhabited that most entertaining of spaces: a seat in an audience.
Unless you're an artist, arts organization or venue, I'm guessing the live entertainment vacuum hasn't been near the top of your list of personal pandemic repercussions. But that doesn't mean it hasn't been one of the things — like a smile on a face — that you've really missed.
Now, though, there are signs that live entertainment is trickling back, however haltingly. Several venues have begun staging shows — notably for those so inclined to don a face covering and sit at a safe distance from fellow audience members, indoors or out.
Here is a sampling of non-virtual entertainment experiences scheduled for the next few months. It represents a far cry from an ordinary South Florida arts season, but it does reflect a renewed conviction that, inevitably, the show must go on.
Of course, shows are still liable to be postponed or canceled, so please check with the venue before making your plans.
Fairy Doll
A kind of Toy Story on tippy toe, this enchanting classical piece performed by Arts Ballet Theatre of Florida opens with a toy show in a toymaker's shop. The ballet culminates as the Fairy Doll and her friends come alive to dance at the stroke of midnight. Performances are March 7 at Aventura Arts & Cultural Center and March 14 Broward Center. ​artsballettheatre.org
Backlot Live
The Broward Center for the Performing Arts' inspired repurposing of a parking lot into a performance venue has recently hosted comedians Rob Schneider and Benji Brown and Eagles and Led Zeppelin tribute concerts. Upcoming shows include the rock 'n' roll renaissance of The Bronx Wanderers on March 14 and the sultry soulful stylings of Sheléa on March 20. The Covid-conscious series at the Lillian S. Wells Backstage Plaza exclusively accommodates seating in physically distanced pods and requires face coverings. browardcenter.org
Art Heist
For those who not only enjoy a good mystery but would also like to take part in it, this true-crime, socially distanced theater experience takes audiences in small groups on a walking quest to solve a real-life heist based on the world's biggest art caper. The scenes of the crime are the campuses of Broward Center and Miami's Adrienne Arsht Center from March 16-April 14. browardcenter.org, arshtcenter.org
Assisted Living: The Musical
Hitting comically close to home at Mizner Park Cultural Center, this Vaudeville-style spoof is set at the Pelican Roost retirement community, where 18 characters played by two actors party like it's 1969. No work, no pregnancy and an array of Medicare-subsidized pharmaceuticals! You can visit March 19-21. miznerparkculturalcenter.com
Florida Grand Opera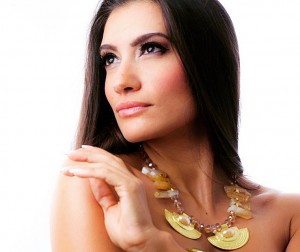 A double bill closes out FGO's series featuring contemporary American composers on March 20-21. Leonard Bernstein's Trouble in Tahiti paints an intimate picture of a young suburban couple's troubled marriage. Signor Deluso is an over-the-top, one-act opera performed in English and loosely based by Thomas Pasatieri on Molière's The Imaginary Cuckold. Performances are at Miami Theater Center in Miami Shores. FGO will also present a "Tribute to Latin American Composers," starring fiery Miami soprano Catalina Cuervo, pictured above, March 26 at Corpus Christi Church, Miami. FGO.org
Classic Rock Luminaries
Two of the most enduring voices from the British Invasion — Graham Nash, 79, and Dave Mason, 74 — visit the area within a week of each other next month. The ethereal tones of Nash elevated the sound of the Hollies before topping off the legendary harmonies of Crosby, Stills and Nash and their progeny. Perhaps best known for Feelin' Alright, Mason broke out of Traffic in '68 and launched his solo career with Alone Together, a marble-colored vinyl masterpiece that he recently gave a 50th-anniversary reboot. "An Intimate Evening of Songs and Stories with Graham Nash" is April 15 at Coral Springs Center for the Arts. "Dave Mason: The Feelin' Alright Tour" is April 22 at Broward Center's Amaturo Theater. thecentercs.com, browardcenter.org
"The World of Anna Sui"
NSU Art Museum Fort Lauderdale's new, major retrospective of fashion icon Anna Sui explores — in over 100 looks — the glamorous, eclectic world of the beloved New York designer. The exhibition runs through Oct. 3. nsuartmuseum.org
Main photo: Art Heist Experience (Courtesy)
Related Articles
Share
About Author
(0) Readers Comments