Explore Florida & the Caribbean won the 2021 Charlie Award – the Florida Magazine Association's top honor – in statewide competition this past weekend in the Best Custom Publication category. "Gorgeous and engaging from cover to cover," the judges said. "A winner!"
The award was one of six that City & Shore's suite of publications picked up at FMA's annual awards gala in Sarasota.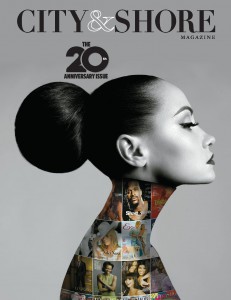 In addition to the Charlie Award, magazine staffers won three Silver Awards, in the Best Special Theme or Show Issue category, for City & Shore's 20th Anniversary Issue ("A well-done anniversary issue that steers clear of navel-gazey content in favor of fun anecdotes and looks back," the judges said); for headlines and humor in the Best Writing category; and two Bronze Awards, for cover design by Art Director/Designer Anderson Greene ("Beautiful and elegant, with type that smartly complements the photograph…most importantly, the cover accentuates the message of the magazine, which is that life after 50 is stylish and vibrant," the judges said) and humor writing.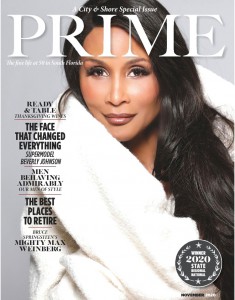 The Charlie Award was for the October 2020 issue of Explore Florida & the Caribbean, a unique collaboration of the South Florida Sun Sentinel and the Orlando Sentinel, featuring the work of Cassie Armstrong, Eric Barton, Greg Carannante, Kathleen Christiansen, Patrick Connolly, Robyn A. Friedman, Artis Henderson, Patti Roth, Thomas Swick, Amy Drew Thompson, Anderson Greene and Mark Gauert, https://bit.ly/332MgLL. Congratulations to all of the winners, from publications throughout Florida.
Work in City & Shore, Explore Florida & the Caribbean and City & Shore PRIME magazines has won a total of 13 state, regional and national awards this year, from the Florida Magazine Association, Society of Professional Journalists "Sunshine State'' Awards, the Southeast regional SPJ Green Eyeshade Awards and the National Society of Newspaper Columnists.
Related Articles
Share
About Author
(0) Readers Comments