Not just roses coming up this spring in fashion
By Elyse Ranart
Related Articles
Share
About Author
CityandShore
(0) Readers Comments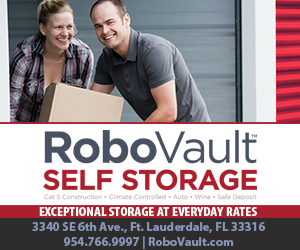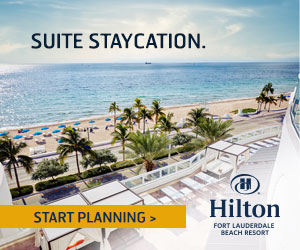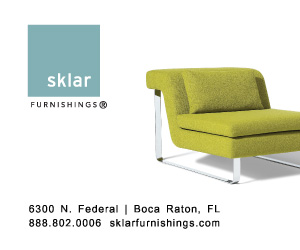 III Points 2019 lineup: Herbie Hancock, Pussy Riot, SZA, A$AP Rocky

The 2019 III Points Music, Art & Technology Festival will return to Miami Feb. 15-17 with an extraordinary lineup that includes jazz icon Herbie Hancock, Russian art-punk provocateurs Pussy Riot, SZA, Erykah Badu, James Blake, Tyler, the Creator, A$AP Rocky, Blood Orange, Godspeed You! Black Emperor,...

Blondie hosting four-day 'cultural exchange' concerts in Cuba

The 'Blondie in Havana' gathering will take place March 14-18.
Free $10 gift with Kohl's app

Get a free $10 gift with the Kohl's mobile app. Download the free app (first timers only) and join by Sept. 25 to get 50 points redeemable for a $10 gift in stores. The credit  will be added to accounts by Oct. 1. Then, scan the app with every purchase to get more points for […]

Free $10 gift card with flu shot at Publix Pharmacy

Ge a free $10 gift card with a flu vaccination at the Publix Pharmacy. Prepare for the coming flu season and get a freebie since shots are covered by most insurance plans, including Medicare Part B. No appointment is necessary. The pharmacy is offering a standard Influenza Trivalent vaccination recommended...
Dolphins' William Hayes a victim of 'stupid,' 'dumb,' 'nonsensical' rule, NFL Twitter says

Miami Dolphins defensive end William Hayes became part of a national conversation Monday when it was revealed that he suffered a season-ending knee injury while trying to avoid putting his weight on Raiders quarterback Derek Carr — a move necessitated by a new point of emphasis in the NFL rulebook....

While Donald Trump's at U.N., lawmakers want him to push Iran to release Bob Levinson

While he's at the United Nations, President Donald Trump should publicly push Iran to release Bob Levinson, Florida lawmakers said Tuesday. Levinson, of Coral Springs, went missing on March 9, 2007. The former agent for the Drug Enforcement Administration and FBI was working for the CIA. Iranian...

1900s naval hangars will be transformed into destination spot known as Regatta Harbour

Historic U.S. naval hangars that date back to the early 1900s will be transformed into a destination spot known as Regatta Harbour in Coconut Grove. The TREO Group, a real estate investment firm, announced this week it closed on a $33 million loan provided by FirstBank of Florida for the construction....