By Greg Carannante
City & Shore Magazine 
One spent these past inconceivable months testing zoo animals for the virus. Another rearranged his furniture five times.
One envisions that her new normal will include some travel — once she figures out how to do that safely. Another is not even sure about having her friends over for dinner.
One dreams of going out dancing in a crowded club. And more than one misses hugging friends and family most of all.
These are just some of the concessions and cravings in the dispatches from the pandemic we've received from a diverse assortment of South Florida notables — from a best-selling author to a Rod Stewart impersonator. Most have been featured over the past four years on these Quote Unquote pages, where we ask one person at a time a set of identical questions about his or her life.
These extraordinary times, however, call for an extraordinary approach. For this issue, we asked just three questions of all of them at once:
1. What have you been doing to keep yourself from going crazy during social distancing?
2. As the country reopens, what will be your personal new normal?
3. What is the one thing you won't do now that you'd love to do if you could?
In their replies, we witness an intimate portrait of South Florida culture and life in the time of COVID.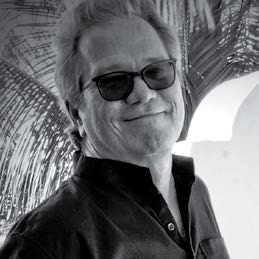 Randy Bernsen, guitar god
What a crazeeee time. "Everybody put your pencils down," as our teachers would say. I put my pencil down briefly only to pick up my pen. It's been a very productive, creative time of writing and producing new music. It's the fruit of a much-needed unwinding from the 21st century norm … really quite refreshing.
I will be more cautious on a social level, which includes the simple act of eating … what, where, when and with whom.
Hmmmmmm.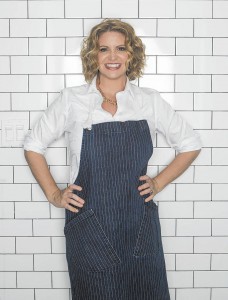 Michelle Bernstein, celebrity chef and host of PBS' Check Please! South Florida
Who says I haven't? I think we've all gotten a little "anxious," but I've been busy: I've been cooking the obvious three to five meals a day for my family and I love to share with the neighbors; I've started a new consulting gig with REEF Kitchens working on takeout food; I haven't stopped filming my show (we just moved locations to my backyard and went from an eight- to 10-person production to a four-person production).
It won't be that normal. My son (who's 8) will not be heading to full-time anything really, and we won't have our place [Cafe La Trova] fully open as we just have to be safe and keep our employees healthy. The one thing I am doing is exercising more and eating better.
Fly anywhere on vacation … not happening.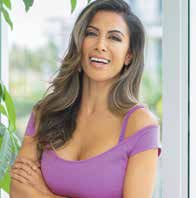 Kavita Channe, sports and entertainment TV personality
I flourish in it because I love my personal space and I'm a germaphobe! I normally have a hard time shaking people's hands. Did virtual workouts with my trainer during the shutdown and now I am going to the gym that only has 10 people max at a time. Definitely swam in the pool a lot and started cooking with my daughter Micah. I also started a YouTube series called The Channe Show, interviewing fascinating people who have stories to share.
Travel is a passion of mine. Once I figure out how to do that safely, I will be planning a few trips. For now, I always carry wet wipes, sanitizer and a mask on me. Also, trying to teach my children how to be safe in this new normal.
I am not ready to be in a crowd like at a concert, parade or sporting event. Not sure when I will be comfortable to do that again, but hopefully soon!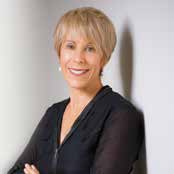 Bonnie Clearwater, director and chief curator of NSU Art Museum Fort Lauderdale
After the museum's temporary closure in March, my staff and I immediately produced a virtual museum experience to stay connected with our audience that included 360-degree tours of our current exhibitions, virtual studio visits with artists in the collection, step-by-step art activities for all ages, and even very popular live events. We also launched the museum's online collection catalog to make our unique holdings widely accessible, which was a tremendous undertaking. In some ways we feel more connected with our members, supporters and the general public than ever.
Continuing my commitment to addressing the needs and concerns of the community.
Sharing tapas and small dishes at restaurants.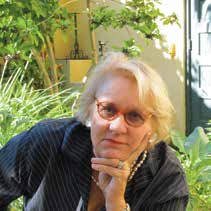 Beth Dunlop, design and architecture writer
Because I have mostly worked from home for quite some time now, my workplace hasn't really changed. However, I've developed a new litany of stall tactics, like 'Maybe I should order from Instacart?' Or, 'I wonder if there's anything new on Netflix in the past hour?' Actually, I've attended a lot of Zoom sessions on subjects outside my usual design and architecture scope. I'm also doing Zoom Pilates and a bit of Zoom yoga, Feldenkrais and Gyrotonic. I am challenging myself to cook some fairly complex dishes, like gnudi (an Italian non-pasta that's like a dumpling made of the filling of a cheese ravioli).
I've taken advantage of this opportunity to slow down and I don't think I'll ever again put as much pressure on myself. But the questions abound. I love having people over for dinner, but will we be able to do that? The questions about the future are personal to each of us, but they're also profound in that we may be looking at an almost seismic social transformation.
Travel. My family is scattered across the country and my friends are likewise dispersed. I also have an Alicia Patterson Fellowship that I had to put on hold for a year, and it requires travel. I have a fierce desire to revisit Africa.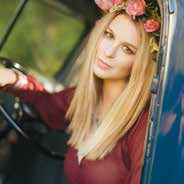 Ana Cristina Cash, Miami-bred singer-songwriter
I released my new album, Shine, in April. I have been exercising as much as possible on my Peloton bike because it is important to stay active. I also try to spend time with nature as much as I can.
I still want to be responsible and cautious and wear my mask and carry my hand sanitizer with me if I do go to public places. It is important to support local businesses but we are still in the middle of a pandemic.
3. It would be nice to get my nails professionally done.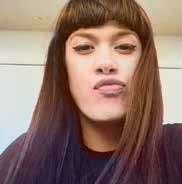 Jessica Farr, actor and playwright
I've been working on new material for the podcast I have with writing partner and actor Caleb Scott, lovingly called 'The Worst Place on Earth,' which features Florida stories by Florida people and music by local bands. That has definitely helped pass the time — along with a cocktail … or seven.
New normal will be seeing family and friends (in doses). You may see Caleb and I out in Sunset Harbour reading our writing out loud — but don't listen too closely, we're still working on it. Also, stay back!
I know it seems really immature but I want so badly deep in my soul to go out dancing. I used to gripe about the crowds at Bodega [Taqueria y Tequila], but what I wouldn't give to get in there, have a taco, make fun of the crowds, and shake my tail feather. Also the Mai-Kai is open again — sign me up!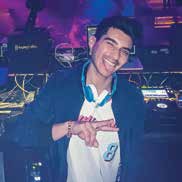 Frankie P, Y100 radio personality and deejay
I'm totally going to sound like the average dude, but I've been playing Call of Duty like it's a full-time job. Whenever I need a break, I just drive my girlfriend crazy.
I think wearing a mask is just going to be a new normal for me and everyone for a while. Also as much as I thrived off of packed clubs, lounges and performance venues for work, I'm probably going to be a little more cautious if/when those places open back up.
Being around all the listeners that tune in to Y100 for my show every night and the people that used to come hang out with me at whatever club gig I had over the weekend. I miss the personal interaction with people. Honestly, I can't believe I'm saying this, but I actually miss the drunk people at the club making song requests then staring me down until I played them!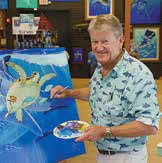 Guy Harvey, marine wildlife artist and conservationist
I have used this lockdown to do something I would not normally have had the time to do — write an updated autobiography! My first autobiography, Portraits from the Deep, was published in 2002. We were very excited to pivot to online offerings to help families stay engaged, entertained and educated. My daughter Jessica and I have been hosting Facebook Live sessions where I share my art techniques and inspirations. We also have more than 25 free educational videos at GuyHarvey.com, which follows Jessica and me as we travel the world to study and document the largest predators and most exotic wildlife in the sea and on land. However, as much as I love to travel, it has also been great to recoup with my family at home. The ping pong sessions have been very competitive!
I am not traveling as much. Part of the new normal will be slowly getting back to personal appearances at events, such as meet-and-greets at SeaWorld parks and at our partner retailers, in a new way. That means wearing masks and practicing social distancing.
What I miss most is the interaction — talking to people personally about what we do while learning about them and hearing great stories. It is most important that we use this window of opportunity to reset our normal to be a more sustainable and environmentally conscientious one. I look forward to picking up where we left off and observing how the reduced pressure on our natural resources has changed the dynamics of the creatures within it.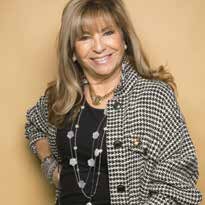 Susie Levan, author, philanthropist and women's advocate
The key to not going stir crazy is to have a daily routine. First thing in the morning, I meditate. This helps me get centered and grounded. My life's work and passion is empowering women, and I've been incredibly busy (on Zoom) with grandkids' birthday celebrations, holidays, graduations, interviews, podcast, coaching clients, YPO Forum, Nova Southeastern University, Virtual Women's Wisdom Circle ….
As the country and our city reopens — back to business but not business as normal — I will be, if I dare go out, extraordinarily careful. I recently purchased an oximeter and an LCD infrared thermometer.
I'm a huggy, touchy, feely person with Latin blood. I would love to hug and kiss my 92-year mother and my 12 grandchildren. And get on an airplane and go on our annual summer vacation.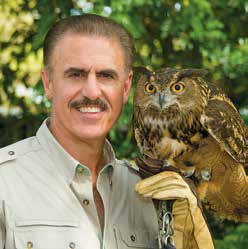 Ron Magill, Zoo Miami Goodwill Ambassador
The zoo may have closed to the public, but my work responsibilities actually increased. I was dealing with everything from giving my perspective of the Tiger King Netflix show (a total train wreck!) to testing our own animals for COVID-19.
My new normal will be a lot less in-person meetings. On a positive note, many people have come to understand there is a lot we thought was necessary that we now realize is not!
I am a very affectionate person, so the one thing I won't be doing now that I would love to do is hug my friends!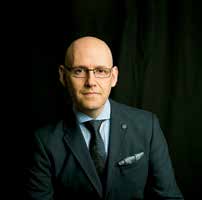 Brad Meltzer, best-selling author
Same as I do every day as a writer: Talk to my imaginary friends. Also, we're doing a ton of movie watching and Lego building (three words: Homemade Death Star).
I write at home. For 20 years now. So my new normal is just the appreciation for the little things I took for granted. The world got smaller over the past few months. And simpler. I hope I never lose that appreciation for just seeing people in public and the small talk that goes with it.
Travel. I never ever thought I'd miss an airplane ride.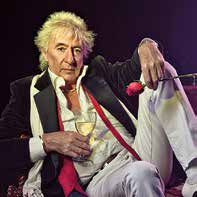 George Orr, Rod Stewart impersonator
To keep myself from going crazy I've rearranged the furniture about five times. However I am still crazy.
My new personal normal will be to wear a mask and wash my hands a lot.
The one thing I won't do now that I would love to do … have unprotected sex with incredibly attractive female strangers.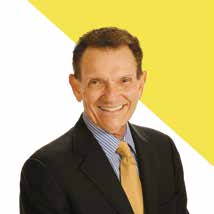 Tony Segreto, legendary broadcaster
I have been very blessed to have stayed very busy and engaged, whether hosting virtual town hall events, doing my radio show [Old School on 940 WINZ] or launching my Baby Boomer Report podcast [Facebook, YouTube and thebabyboomerreport.com].
I know my new normal will be more awareness, being vigilant on physical distancing and keeping hygienic with hands and touch points.
Travel on a plane for events, whether business or pleasure.
Paul Tei, actor and director
I've been teaching full-time online acting classes for New York Film Academy, riding a bike somewhere away from humanity or working with Mad Cat Theatre Company.
I'm still behaving as if we are in some state of lockdown. I'm not going to a play anytime soon.
Fly. Travel, in general. Too risky.
PHOTOS: Courtesy of each respondent
Related Articles
Share
About Author
(0) Readers Comments