Debbie Harry and Blondie may have been together over 40 years, but they're still making music as fresh and vital as day one. The enduring band – coming to Hard Rock Live in Hollywood on Aug. 8 – is our cover subject for PRIME, an issue of City & Shore Magazine especially for readers 50 and up.
We made a special point of catching up with Harry and Blondie because PRIME – now in its third year as a special issue of City & Shore – is all about sharing good advice for life after 50 in South Florida. PRIME speaks to a community of shared interests – on health, on finances, on places to go, people to meet, inspiring stories on any subject – like how to maintain an audience over the long haul.
And who better to listen to on that subject than Debbie Harry?
  "The reward of doing something that is 40 years old and having the audience go crazy — there's nothing better than that," she says.
We'll also sit down this issue with "Condo King'' Jorge M. Pérez, the noted developer of some 100,000 South Florida apartment and condominiums, about his latest projects, succession planning (and a beef with Donald Trump); visit six new communities drawing the particular interest of baby boomers (and beyond); get some good advice from Contributing Design Writer Charlyne Varkonyi Schaub on cooling off a house with tile; consider some surgical and nonsurgical techniques that can make looking younger easier than ever; take off on five great road trips in Florida – and one cool adventure overseas to Switzerland – that can beat the summer heat (or at least distract you from it); and meet resident David Frohman who, before his career in the insurance industry, had another life: documenting life in a commune in the 1970s.
All this and more in the July/August issue of City & Shore's PRIME, a special issue of City & Shore Magazine publishing July 30 for home subscribers of the Sun Sentinel, and online at http://www.cityandshore.com/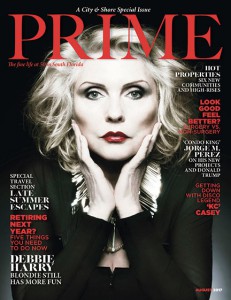 Related Articles
Share
About Author
(0) Readers Comments