Designer Victoria Beckham may be able to work from home in Miami – but she misses being able to leave it.
"We didn't plan to be in Miami this long, but then [husband] David [Beckham] realized how much work he needed to do [he co owns Inter Miami FC]," she says in the April HOME issue of City & Shore. "It's not the easiest thing designing a collection and being Inspector of Home Schooling, but it's good to see David back at work."
The novelty of working from home has worn off – and she misses not having a physical fashion show, even though it always stressed her out. "I'll never complain about the stress again," she says. "I get withdrawal symptoms from my team and from seeing the models in clothes, with their hair and make-up – it's always inspiring."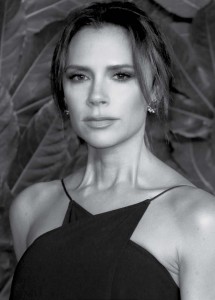 Victoria Beckham, photographed by Cubankite (Shutterstock)
Our annual HOME issue comes at a time many of us have newfound appreciation for our homes. During a school year reshaped by the pandemic, for example, the word "homeroom" has had a literal meaning for many students. Bigger screens, tiered seating and enhanced sound systems have enticed residents to stay home for their entertainment. We may not be able to go out to a bar, too, but that doesn't mean we can't enjoy our favorite libations in a classy space at home.
Look for these stories, plus an appreciation for Miami's Coral Way, which manages to combine the richness of an international bazaar with the beauty of an arboretum; a preview of the annual Kips Bay Decorator Show House in West Palm Beach; a look at how Pantone's Colors of the Year – sunny "Illuminating" yellow and "Ultimate Gray – offer opportunities to refresh your space; and get tips from finance writer Robyn A. Friedman on how to pay for a remodeling project.
All of this and more in the HOME issue of City & Shore, in print, online and digital this coming Sunday, April 11, http://www.cityandshore.com/.
Related Articles
Share
About Author
(0) Readers Comments