Related Articles
Share
About Author
CityandShore
(0) Readers Comments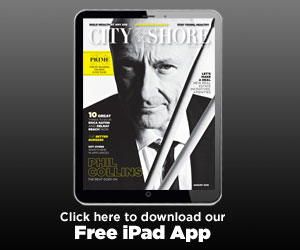 Fashion porn: Miami Heat Dancers post new poster

Wearing a variety of racy red bikinis (where else could that happen but in SoFlo in the winter?), the Miami Heat Dancers have launched their poster. Heat-ster fans will get to see the haute-hot poster at tonight's game against the Toronto Raptors.

Fashion porn: Behind the scenes at Parke & Ronen's Miami photo shoot

Here are some behind-the-scenes photos from swimwear brand Parke & Ronen's latest photo shoot in Miami (Wynwood, Midtown, the Design District and several beaches) for their 2016 Resort Collection. Founded in 1997 by Parke Lutter and Ronen Jehezkel, the label has estavlished itself as a fashion...
Hollywood code officers go undercover to find illegal home renovations

The caveat for those in the market for a new home has always been "buyer beware," but in Hollywood, it might also be "seller, beware."City code officers posing as potential homebuyers are checking properties to see if they were remodeled without the proper permits. The crackdown began after the...

Dwyane Wade's cousin shot dead while pushing her baby in stroller on South Side

Chicago basketball star Dwyane Wade's cousin was shot dead while she was pushing her baby in a stroller Friday afternoon near an elementary school in the Parkway Gardens neighborhood, according to police and a family spokesman. Nykea Aldridge, 32, and a man were walking in the 6300 block of South...

Chris Johnson, Marlins walk off on Padres, 7-6

Nights like Friday are why Jeff Francoeur is so pumped to be a Marlin. The late rallies. The big hits. The walk-off mobbing of Chris Johnson on the field. The ensuing dance-party celebration off of it. And, at the base of it all, the excitement of a pennant race. The Marlins' 7-6 win over the […]