Related Articles
Share
About Author
CityandShore
(0) Readers Comments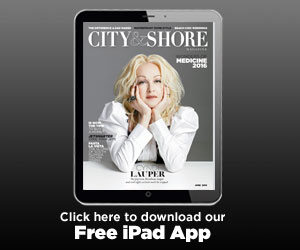 A round of South Florida beer events

  South Florida BrewFest, noon-4 p.m., Saturday, Nov. 7 Name a local brewery and it will be participating in the fourth annual South Florida BrewFest at Florida International University's Biscayne Bay Campus, 3000 NE 151 St., North Miami. The festival brings together breweries, brewpubs and home...

TV's Gordon Ramsay dines at Fort Lauderdale's ROK:BRGR

TV's "Hell's Kitchen" chef Gordon Ramsay had dinner last week at the Fort Lauderdale ROK:BRGR in Himmarshee Village. Ramsay caught up with Bret Hauser, a former "Hell's Kitchen" contestant who's now chef at PizzaCraft. ROK:BRGR and PizzaCraft are owned by Fort Lauderdale-based J.E.Y. Hospitality...
DJ Irie Weekend in Miami Beach

Miami Heat DJ, DJ Irie, hosted a three-day charity weekend with a gala, golf tournament and concerts. Celebrities who attended included Jamie Foxx, Anthony Mackie, Dru Hill and Joey Fatone. Proceeds benefitted the Irie Foundation, a non-profit that empowers at-risk youth.

We tried Burger King Mac n' Cheetos

The fast-food franchise's new, limited-time shock food is a deep-fried disaster.
Save $5 off snacks, free $5 gift card at Publix

Save $5 on select snack purchases totaling $15 at Publix this week. Get instant savings on mix-and-match General Mills, Pepsico or Unilever products, such as Yoplait Yogurt, Totino's Pizza Rolls and Frito Lay snacks, among others. Get details in this week's circular. Before you shop, go to SnackShareSave.com...

Free Family Summer Camp at Bass Pro Shop kicks off Saturday

Bass Pro Shops are offering a free month-long free Family Summer Camp  starting Saturday. The retailer will be offering fun outdoor-themed workshops and activities on from Noon to 4 p.m. on Saturdays, Sundays, Tuesdays and Thursdays at more than participating stores nationwide through July 24....
Fashion porn: Miami Heat Dancers post new poster

Wearing a variety of racy red bikinis (where else could that happen but in SoFlo in the winter?), the Miami Heat Dancers have launched their poster. Heat-ster fans will get to see the haute-hot poster at tonight's game against the Toronto Raptors.

Fashion porn: Behind the scenes at Parke & Ronen's Miami photo shoot

Here are some behind-the-scenes photos from swimwear brand Parke & Ronen's latest photo shoot in Miami (Wynwood, Midtown, the Design District and several beaches) for their 2016 Resort Collection. Founded in 1997 by Parke Lutter and Ronen Jehezkel, the label has estavlished itself as a fashion...
Two in custody after police pursuit, crash

Two people were taken into custody after a police pursuit that ended in a crash in Plantation on Monday afternoon, authorities said.The incident began around 3:30 p.m., when Fort Lauderdale officers driving around Northwest 31st Avenue and Broward Boulevard noticed a black Mercedes that had been...

Bystanders save driver from burning car along Florida's Turnpike

Tow truck driver Isaiah Hapersham was on his way to a call when he came across a driver trapped in a burning car along the highway. With a small axe in hand, Hapersham and another bystander smashed the windows and pulled out the unconscious driver from the flames. "It was the first thing in my...

Ex-officer charged in Corey Jones shooting now must report his errands, including haircuts, records show

Nouman Raja, freed from jail, now must report everything from getting a haircut to fueling up at the pump, according to newly released court records.Palm Beach County Circuit Judge Samantha Schosberg Feuer has approved changes to the house-arrest conditions for Raja, the former police officer arrested...