Related Articles
Share
About Author
CityandShore
(0) Readers Comments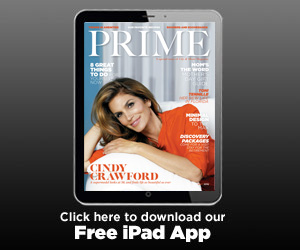 A round of South Florida beer events

  South Florida BrewFest, noon-4 p.m., Saturday, Nov. 7 Name a local brewery and it will be participating in the fourth annual South Florida BrewFest at Florida International University's Biscayne Bay Campus, 3000 NE 151 St., North Miami. The festival brings together breweries, brewpubs and home...

TV's Gordon Ramsay dines at Fort Lauderdale's ROK:BRGR

TV's "Hell's Kitchen" chef Gordon Ramsay had dinner last week at the Fort Lauderdale ROK:BRGR in Himmarshee Village. Ramsay caught up with Bret Hauser, a former "Hell's Kitchen" contestant who's now chef at PizzaCraft. ROK:BRGR and PizzaCraft are owned by Fort Lauderdale-based J.E.Y. Hospitality...
Free food, gift cards and dining deals at remodeled IKEA Restaurants through Sunday

IKEA is giving away freebies and food to celebrate newly remodeled restaurants in stores through Sunday. Here's the giveaway schedule: 5 p.m. Friday: The first 100 people in line get an envelope with food and gift-card prizes up to $100. 9 a.m. Saturday: First 30 people in line get a goodie bag...

Free eats for teachers at Chipotle on Tuesday

Teachers get a free meal with purchase at Chipotle Mexican Grill to celebrate National Teacher Appreciation Day on Tuesday, May 3. No coupon is necessary. Teachers who dine in from 3 p.m. to closing at participating restaurants  get a free burrito, bowl, salad or tacos with purchase of another...
Fashion porn: Miami Heat Dancers post new poster

Wearing a variety of racy red bikinis (where else could that happen but in SoFlo in the winter?), the Miami Heat Dancers have launched their poster. Heat-ster fans will get to see the haute-hot poster at tonight's game against the Toronto Raptors.

Fashion porn: Behind the scenes at Parke & Ronen's Miami photo shoot

Here are some behind-the-scenes photos from swimwear brand Parke & Ronen's latest photo shoot in Miami (Wynwood, Midtown, the Design District and several beaches) for their 2016 Resort Collection. Founded in 1997 by Parke Lutter and Ronen Jehezkel, the label has estavlished itself as a fashion...
Debris through windshield seriously injures driver on I-95 through Boca Raton

The driver of a convertible car was seriously injured Friday when a piece of metal sliced through the vehicle's windshield along Interstate 95 in Boca Raton, authorities said.It appeared the debris was kicked off another vehicle on the highway's southbound lanes just south of Palmetto Park Road,...

Man, 25, fatally shot in Pompano Beach, gunman flips car in Tamarac, investigators say

Broward Sheriff's detectives are investigating the shooting death of a man at a Pompano Beach business and the discovery of the suspected gunman in an overturned car in Tamarac. Hector Daniel Ferrer Alvarez, 25, of Deerfield Beach, was fatally shot after 10 p.m. Thursday at a business plaza in...

First cruise from U.S. to Cuba on American ship in over 50 years to set sail Sunday

Editor's note: When the first cruise ship to sail from the United States to Cuba in more than 50 years leaves port this Sunday, the Sun Sentinel will be there. Throughout the May 1 to May 8 voyage, staff writer Mike Clary and photojournalist Joe Cavaretta will be sharing all the flavors, sights...