Archive for 'Other Publications'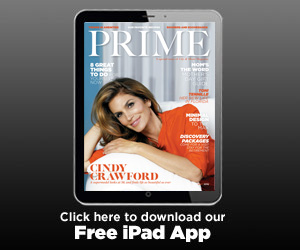 A round of South Florida beer events

  South Florida BrewFest, noon-4 p.m., Saturday, Nov. 7 Name a local brewery and it will be participating in the fourth annual South Florida BrewFest at Florida International University's Biscayne Bay Campus, 3000 NE 151 St., North Miami. The festival brings together breweries, brewpubs and home...

TV's Gordon Ramsay dines at Fort Lauderdale's ROK:BRGR

TV's "Hell's Kitchen" chef Gordon Ramsay had dinner last week at the Fort Lauderdale ROK:BRGR in Himmarshee Village. Ramsay caught up with Bret Hauser, a former "Hell's Kitchen" contestant who's now chef at PizzaCraft. ROK:BRGR and PizzaCraft are owned by Fort Lauderdale-based J.E.Y. Hospitality...
Rhythm Fest at Rhythm & Vine

The first annual Fort Lauderdale festival featured hip-hop, electronic and retro music over a bottomless brunch on Sunday, May 29. Follow SouthFlorida.com on Twitter, Facebook and Snapchat.

Great American Beach Party in Fort Lauderdale

The beach party features live bands, a sand castle contest, an art show, classic car shows and a parachute team tribute on May 28 at Fort Lauderdale Beach. Follow SouthFlorida.com on Twitter, Facebook and Snapchat.
30+ Memorial Day freebies: Free $10 Target gift card, BOGO Slurpees

We're on the road again. This Memorial Day weekend, more than 38 million people are expected to travel, spending more than $12 billion to kick off the official start of  summer, according to the U.S. Travel Association and AAA. Thanks to fuel prices being at their lowest levels in more than a decade,...

Free $10 Target gift card with $50 grocery purchase through Memorial Day

Get a free $10 Target gift card when you buy $50 in groceries through Memorial Day. Find a coupon for the savings on Page 3 of this week's Target circular, in this weekend's Sun Sentinel or available at store entrances.  If your Publix accepts Target as a competitor, you can get a free $10 Publix...
Fashion porn: Miami Heat Dancers post new poster

Wearing a variety of racy red bikinis (where else could that happen but in SoFlo in the winter?), the Miami Heat Dancers have launched their poster. Heat-ster fans will get to see the haute-hot poster at tonight's game against the Toronto Raptors.

Fashion porn: Behind the scenes at Parke & Ronen's Miami photo shoot

Here are some behind-the-scenes photos from swimwear brand Parke & Ronen's latest photo shoot in Miami (Wynwood, Midtown, the Design District and several beaches) for their 2016 Resort Collection. Founded in 1997 by Parke Lutter and Ronen Jehezkel, the label has estavlished itself as a fashion...
South Korean officials say North Korean missile launch failed

A North Korean missile launch likely failed on Tuesday, according to South Korea's military, the latest in a string of high-profile failures that somewhat tempers recent worries that Pyongyang was pushing quickly toward its goal of a nuclear-tipped missile that can reach America's mainland. South...

Pirates' Locke locks down Marlins in three-hit shutout

A hastily assembled holiday gathering at Marlins Park could have used some fireworks.The Marlins couldn't get anything ignited Monday against Pirates starter Jeff Locke, who was mediocre in his first nine starts (5.08 ERA) but kept Miami bats locked down in a complete-game, three-hit shutout.Pittsburgh's...

Alligators found eating dead body in western Broward County

A gruesome drama played out on the edge of the Everglades Monday night, as police tried to recover a human body being eaten by two alligators.Two fishermen called the police after encountering the scene in a canal west of U.S. 27 in the town of Southwest Ranches in western Broward County. The cause...