Archive for 'Other Publications'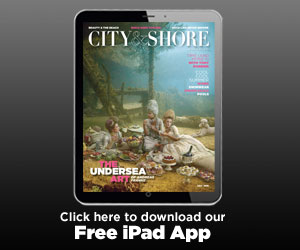 Top chicken wings in South Florida

It figures that National Chicken Wing Day got its start in Buffalo, N.Y. After all, that's where the most popular wing preparation got its start at Teressa Bellissimo's Anchor Bar. In 1964, Bellissimo's tossed them in butter and hot sauce and the rest, as they say, is chicken wing history. It's...

New TooJays in Wellington giving away $25 gift cards

First 50 customers at Tuesday deli opening get goodies
Amazon and Wells Fargo offering discount on student loans

Amazon and Wells Fargo have joined forces to offer discounts on student loans, the companies announced Friday. The companies are offering up to .75 in discounts on new and existing private student loans to members of Amazon Prime Student, which costs $49 a year, according to a news release.  Students...

Free popcorn for Target RedCard holders

Target RedCard holders can get a free popcorn at the cafe by showing their credit card. No coupon is necessary to get the offer, good for one free, small bag of popcorn through Sunday, July 31. If you don't have a Target REDcard, sigh up for a debit or credit card and save 5 percent on all […]
Fashion porn: Miami Heat Dancers post new poster

Wearing a variety of racy red bikinis (where else could that happen but in SoFlo in the winter?), the Miami Heat Dancers have launched their poster. Heat-ster fans will get to see the haute-hot poster at tonight's game against the Toronto Raptors.

Fashion porn: Behind the scenes at Parke & Ronen's Miami photo shoot

Here are some behind-the-scenes photos from swimwear brand Parke & Ronen's latest photo shoot in Miami (Wynwood, Midtown, the Design District and several beaches) for their 2016 Resort Collection. Founded in 1997 by Parke Lutter and Ronen Jehezkel, the label has estavlished itself as a fashion...
Courthouse escapee, murder suspect Dayonte Resiles due back in Broward court this morning

Murder suspect Dayonte Resiles is due to appear Tuesday in the same courtroom from which he made a daring escape 11 days ago as his lawyer attempts to block a court-ordered mental evaluation. The 21-year-old Lauderdale Lakes man, who slipped out of his shackles in the Broward courthouse and spent...

After turmoil, Sanders, Michelle Obama, Warren thrill convention

Seeking to bridge deep Democratic divides, Bernie Sanders robustly embraced his former rival Hillary Clinton Monday night as a champion for the same economic causes that enlivened his supporters, signaling it was time for them, too, to rally behind her in the campaign against Republican Donald...

Pole narrowly misses toddler after it pierced through car windshield, headrest

When a driver crashed into a metal fence in Coral Springs, a pole went through the windshield, through the headrest on the passenger side and struck a child seat, narrowly missing the toddler strapped in it. "This has to be the close call of the year," the Coral Springs Fire Department posted on...