Archive for 'Other Publications'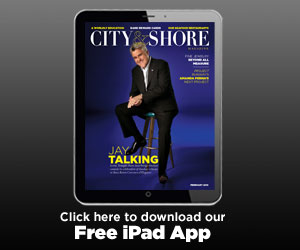 A round of South Florida beer events

  South Florida BrewFest, noon-4 p.m., Saturday, Nov. 7 Name a local brewery and it will be participating in the fourth annual South Florida BrewFest at Florida International University's Biscayne Bay Campus, 3000 NE 151 St., North Miami. The festival brings together breweries, brewpubs and home...

TV's Gordon Ramsay dines at Fort Lauderdale's ROK:BRGR

TV's "Hell's Kitchen" chef Gordon Ramsay had dinner last week at the Fort Lauderdale ROK:BRGR in Himmarshee Village. Ramsay caught up with Bret Hauser, a former "Hell's Kitchen" contestant who's now chef at PizzaCraft. ROK:BRGR and PizzaCraft are owned by Fort Lauderdale-based J.E.Y. Hospitality...
Super Bowl deal: $5 12-packs of premium beer at Winn-Dixie

Stock up for Super Bowl 50 parties with $5 12-packs of Heineken or Corona beer at Winn-Dixie. You read that right! On Saturday and Sunday, the supermarket chain is offering $5 12-packs or of Heineken, Heineken Light, Corona and Corona Light with a $40 grocery purchase. Choose bottles or cans. No...

Dear Doreen's Deals: We love Comcast, too!

When it comes to Comcast, it seems everyone's got a story. After I wrote about my messy break-up with the cable provider, I received several hundred comments and emails from readers regaling me with their personal tales of woe about dealing with the company. Emails are still jamming my inbox. None...
Fashion porn: Miami Heat Dancers post new poster

Wearing a variety of racy red bikinis (where else could that happen but in SoFlo in the winter?), the Miami Heat Dancers have launched their poster. Heat-ster fans will get to see the haute-hot poster at tonight's game against the Toronto Raptors.

Fashion porn: Behind the scenes at Parke & Ronen's Miami photo shoot

Here are some behind-the-scenes photos from swimwear brand Parke & Ronen's latest photo shoot in Miami (Wynwood, Midtown, the Design District and several beaches) for their 2016 Resort Collection. Founded in 1997 by Parke Lutter and Ronen Jehezkel, the label has estavlished itself as a fashion...
GOP debate: Trump calls for a lot worse than waterboarding against terrorists

Several Republican candidates called for a return to anti-terrorism tactics that were used -- and criticized -- under the George W. Bush administration, a moment of hawkish agreement in Saturday's GOP presidential primary debate. "I would bring back waterboarding, and I'd bring back a hell of a...

Panthers blow lead in third to fall 3-2 to Penguins in overtime

Earlier this week Panthers goalie Roberto Luongo was asked for his Super Bowl prediction and he smiled and responded: "It's the year of the Panthers, right?'' Well, it was for most of Saturday night too until Pittsburgh Penguins superstar Sidney Crosby took matters into his own hands. Crosby scored...

Pedestrian killed on Federal Highway

A man was killed after a northbound pickup truck struck him Saturday night on the rain-slicked 1800 block of South Federal Highway. The man was taken to Broward Health Medical Center after the 7:42 p.m. accident. He died shortly thereafter, said Fort Lauderdale police spokesman Detective Keven...