Archive for 'Digital Editions'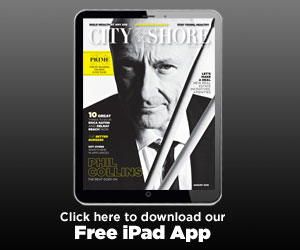 New Uber Plus offers 20 $5 flat-rate fares in Miami for a monthly fee

Uber riders in Miami can lock in $5 fares on up to 20 rides for a monthly subscription fee with a new loyalty program called Uber Plus. A new program allows customers to lock in flat-rate fares on up to 20 rides  for $5 each for a $30 monthly fee starting in September in designated areas […]

Free 3-month membership at BJ's Wholesale Club

BJ's Wholesale Club is offering a free three-month membership. If you're having a Labor Day  bash, you can feed a crowd for less at the warehouse club. New members can use a coupon to get a free 90-day trial membership with full benefits and pay no surcharge at checkout. Yearly Inner Circle memberships...
Fashion porn: Miami Heat Dancers post new poster

Wearing a variety of racy red bikinis (where else could that happen but in SoFlo in the winter?), the Miami Heat Dancers have launched their poster. Heat-ster fans will get to see the haute-hot poster at tonight's game against the Toronto Raptors.

Fashion porn: Behind the scenes at Parke & Ronen's Miami photo shoot

Here are some behind-the-scenes photos from swimwear brand Parke & Ronen's latest photo shoot in Miami (Wynwood, Midtown, the Design District and several beaches) for their 2016 Resort Collection. Founded in 1997 by Parke Lutter and Ronen Jehezkel, the label has estavlished itself as a fashion...
Aftershocks rattle Italian quake zone; toll rises to 250

As the search for survivors ground on, Premier Matteo Renzi pledged new money and measures Thursday to rebuild quake-devastated central Italy amid mounting soul-searching over why the seismic-prone country has continually failed to ensure its buildings can withstand such catastrophes. A day after...

Facebook photo 'like' prompts judge to revoke Boca man's bond

Clicking the "like" button on a Facebook photo usually doesn't result in a one-way ticket to jail. But apparently that's what cost Paul Maida Jr. his freedom.The 31-year-old Boca Raton man had been on house arrest, charged with DUI manslaughter and other crimes in the 2014 death of a bicyclist...

Officials identify father, daughter killed in Broward mobile home fire

The two people who died in a fire inside a mobile home early Wednesday have been identified. The bodies of 51-year-old Armando Hernandez Valdez and his 11-year-old daughter, Ana Hernandez Marrero, were discovered in a back bedroom after fire tore through their mobile home Wednesday, according to...