Archive for 'Digital Editions'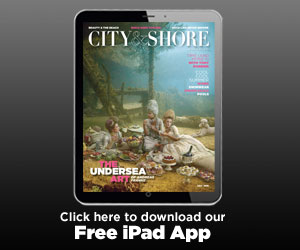 Top chicken wings in South Florida

It figures that National Chicken Wing Day got its start in Buffalo, N.Y. After all, that's where the most popular wing preparation got its start at Teressa Bellissimo's Anchor Bar. In 1964, Bellissimo's tossed them in butter and hot sauce and the rest, as they say, is chicken wing history. It's...

Jack Nicklaus opens restaurant at Fort Lauderdale-Hollywood International Airport

Across from Gate E4 of Fort Lauderdale-Hollywood International Airport, one of the greatest golfers of all time grabbed a slice of key lime pie. Jack Nicklaus, whose 18 major championships are more than any other golfer in history, was on his way to speak with media when he spotted the pie on a...
Coupon: $20 off at IKEA

Just in time to outfit college dorm rooms, IKEA comes to the rescue. Use a coupon to save $20 on a $150 purchase. The coupon can be combined with IKEA Family offers but not with other discounts or on food. Exclusion are printed on the coupon. Also, join the free IKEA Family reward club to […]

Where to get free eats for National Chicken Wing Day starting Thursday

It's National Chicken Wing Day on Friday and restaurants are offering hot deals to celebrate starting Thursday. No coupons are necessary. Buffalo Wild Wings: Half-priced wings on Friday when dining in at participating locations. East Coast Wings: Buy wings on Friday and get a coupon good for five...
Fashion porn: Miami Heat Dancers post new poster

Wearing a variety of racy red bikinis (where else could that happen but in SoFlo in the winter?), the Miami Heat Dancers have launched their poster. Heat-ster fans will get to see the haute-hot poster at tonight's game against the Toronto Raptors.

Fashion porn: Behind the scenes at Parke & Ronen's Miami photo shoot

Here are some behind-the-scenes photos from swimwear brand Parke & Ronen's latest photo shoot in Miami (Wynwood, Midtown, the Design District and several beaches) for their 2016 Resort Collection. Founded in 1997 by Parke Lutter and Ronen Jehezkel, the label has estavlished itself as a fashion...
Trump blasts Wasserman Schultz, invites Russia to find Clinton's missing emails

—Republican presidential hopeful Donald Trump blasted Weston congresswoman Debbie Wasserman Schultz for what he said was the outgoing Democratic Party chairwoman's role in securing the nomination for his rival Hillary Clinton."She totally rigged it," said Trump, referring to revelations from a...

Deputies: 7-year-old clinging to life after father shot him, killed sister in Dania Beach murder-suicide

A 7-year-old boy continued clinging to life Wednesday evening, after, investigators say, his father shot him and killed his baby sister before turning the gun on himself in Dania Beach.What began as an argument between parents led to the murder-suicide in which Timothy Hollis, 32, killed Kalila...

Boynton Beach man accused of robbing $28K in Bitcoins deal, deputies say

A man thought his $28,000 business transaction around midnight in the parking lot of a West Palm Beach Boston Market would go smoothly. Instead, it ended in armed robbery, according to a Palm Beach Sheriff's arrest report. Deputies arrested Andre Allen, 34, of West Boynton as one of two men involved...