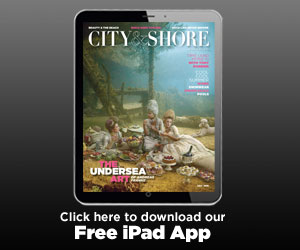 Half-price slices at Cheesecake Factory for National Cheesecake Day

Get ready for half-priced slices at The Cheesecake Factory when dining in restaurants on July 29-30 to celebrate National Cheesecake Day. No coupon is necessary. Take the opportunity to try the chain's new Chocolate Hazelnut Crunch Cheesecake on a blonde brownie crust, topped with Nutella. If that...

Freebie Friday: Free beers, chicken wings, lasagna, popcorn and more!

Happy Freebie Friday!  It's National Chicken Wing/Cheesecake/Lasagna Day on Friday! Grab free cold ones thanks to Budweiser and World of Beer, feel the burn with free chicken wings, get half-priced slices at The Cheesecake Factory and take home a free lasagna compliments of Carrabba's! There are...
Fashion porn: Miami Heat Dancers post new poster

Wearing a variety of racy red bikinis (where else could that happen but in SoFlo in the winter?), the Miami Heat Dancers have launched their poster. Heat-ster fans will get to see the haute-hot poster at tonight's game against the Toronto Raptors.

Fashion porn: Behind the scenes at Parke & Ronen's Miami photo shoot

Here are some behind-the-scenes photos from swimwear brand Parke & Ronen's latest photo shoot in Miami (Wynwood, Midtown, the Design District and several beaches) for their 2016 Resort Collection. Founded in 1997 by Parke Lutter and Ronen Jehezkel, the label has estavlished itself as a fashion...
Officials: No apparent survivors in Texas hot air balloon crash

A hot air balloon carrying at least 16 people caught on fire and crashed in Central Texas on Saturday, and there did not appear to be any survivors, authorities said. Authorities would not confirm the exact number of deaths, but Lynn Lunsford with the Federal Aviation Administration said the balloon...

Colin Rea's elbow injury mars Marlins' rout of Cardinals

Everything seemed to be unfolding superbly for Colin Rea in his debut with the Marlins. A day after being acquired from San Diego in a seven-player trade, the rookie right-hander set down 10 of the first 11 batters he faced Saturday with his new team at Marlins Park and had a four-run lead. But...

Donald Trump rescued from stalled elevator in Colorado Springs

The Colorado Springs Fire Department says that Republican presidential nominee Donald Trump had to be rescued from an elevator that was stuck between the first and second floors of a resort. In a statement released Saturday, the department says that it was called at 1:30 p.m. Friday to rescue about...