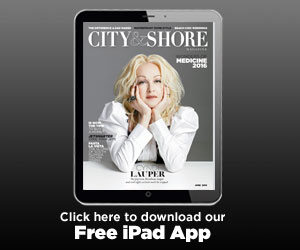 A round of South Florida beer events

  South Florida BrewFest, noon-4 p.m., Saturday, Nov. 7 Name a local brewery and it will be participating in the fourth annual South Florida BrewFest at Florida International University's Biscayne Bay Campus, 3000 NE 151 St., North Miami. The festival brings together breweries, brewpubs and home...

TV's Gordon Ramsay dines at Fort Lauderdale's ROK:BRGR

TV's "Hell's Kitchen" chef Gordon Ramsay had dinner last week at the Fort Lauderdale ROK:BRGR in Himmarshee Village. Ramsay caught up with Bret Hauser, a former "Hell's Kitchen" contestant who's now chef at PizzaCraft. ROK:BRGR and PizzaCraft are owned by Fort Lauderdale-based J.E.Y. Hospitality...
Save $5 off snacks, free $5 gift card at Publix

Save $5 on select snack purchases totaling $15 at Publix this week. Get instant savings on mix-and-match General Mills, Pepsico or Unilever products, such as Yoplait Yogurt, Totino's Pizza Rolls and Frito Lay snacks, among others. Get details in this week's circular. Before you shop, go to SnackShareSave.com...

Free Family Summer Camp at Bass Pro Shop kicks off Saturday

Bass Pro Shops are offering a free month-long free Family Summer Camp  starting Saturday. The retailer will be offering fun outdoor-themed workshops and activities on from Noon to 4 p.m. on Saturdays, Sundays, Tuesdays and Thursdays at more than participating stores nationwide through July 24....
Fashion porn: Miami Heat Dancers post new poster

Wearing a variety of racy red bikinis (where else could that happen but in SoFlo in the winter?), the Miami Heat Dancers have launched their poster. Heat-ster fans will get to see the haute-hot poster at tonight's game against the Toronto Raptors.

Fashion porn: Behind the scenes at Parke & Ronen's Miami photo shoot

Here are some behind-the-scenes photos from swimwear brand Parke & Ronen's latest photo shoot in Miami (Wynwood, Midtown, the Design District and several beaches) for their 2016 Resort Collection. Founded in 1997 by Parke Lutter and Ronen Jehezkel, the label has estavlished itself as a fashion...
Fort Lauderdale lifts water activities advisory in most areas

Water activities can resume in most of the areas affected by two sewer breaks, Fort Lauderdale city officials said Sunday afternoon. A precautionary water advisory to avoid water-related recreational activities in inland waterways in Fort Lauderdale, Wilton Manors and Oakland Park was mostly lifted...

Crash near Cypress Creek Road snarls southbound I-95

Crashes and other incidents being reported on South Florida roadways by the Florida Highway Patrol, Florida Department of Transportation and other agencies include: I-95 8:15 a.m.:  Southbound crash approaching Cypress Creek Road through Fort Lauderdale blocking two center lanes.  There are delays...

German actor Goetz George dies at age 77

German actor Goetz George, much beloved for his role as hard-nosed but good-hearted inspector in the country's iconic "Tatort" TV crime series, has died. He was 77. The actor died June 19 after a short illness, but his agent didn't immediately release further information, the dpa news agency reported....