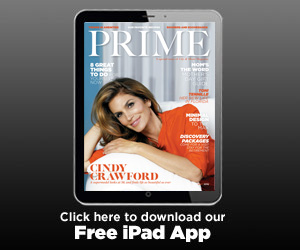 A round of South Florida beer events

  South Florida BrewFest, noon-4 p.m., Saturday, Nov. 7 Name a local brewery and it will be participating in the fourth annual South Florida BrewFest at Florida International University's Biscayne Bay Campus, 3000 NE 151 St., North Miami. The festival brings together breweries, brewpubs and home...

TV's Gordon Ramsay dines at Fort Lauderdale's ROK:BRGR

TV's "Hell's Kitchen" chef Gordon Ramsay had dinner last week at the Fort Lauderdale ROK:BRGR in Himmarshee Village. Ramsay caught up with Bret Hauser, a former "Hell's Kitchen" contestant who's now chef at PizzaCraft. ROK:BRGR and PizzaCraft are owned by Fort Lauderdale-based J.E.Y. Hospitality...
Free museum entry for military and families with Blue Star Museum program

Soldiers and their families can enjoy free visits to 19 South Florida museums starting on Memorial Day for the Blue Star Museum program. The program, which runs through Labor Day on Sept. 5, offers free entry to more than 2,000 U.S. museums, exhibits and art centers and gardens for active duty,...

$10 off at Kohl's for Memorial Day weekend sales

Save $10 on a $25 purchase at Kohl's during Memorial Day weekend sales. This is a nice deal if you're looking  to freshen up your wardrobe for summer. Shopping online? Use coupon MEMORIAL10. Click here for the deal. The coupon expires Monday, March 30. Connect with me: "Like" Doreen's Deals on ...
Fashion porn: Miami Heat Dancers post new poster

Wearing a variety of racy red bikinis (where else could that happen but in SoFlo in the winter?), the Miami Heat Dancers have launched their poster. Heat-ster fans will get to see the haute-hot poster at tonight's game against the Toronto Raptors.

Fashion porn: Behind the scenes at Parke & Ronen's Miami photo shoot

Here are some behind-the-scenes photos from swimwear brand Parke & Ronen's latest photo shoot in Miami (Wynwood, Midtown, the Design District and several beaches) for their 2016 Resort Collection. Founded in 1997 by Parke Lutter and Ronen Jehezkel, the label has estavlished itself as a fashion...
Another set of co-winners at Scripps National Spelling Bee

After a heartstopping epic duel of word masters, an 11-year-old Texan and 13-year-old New Yorker tied for the championship trophy on Thursday night in the Scripps National Spelling Bee, the third time in a row the contest deadlocked between two victors. Crowd favorite Nihar Saireddy Janga, a fifth-grader...

'Groundhog Day' actress Angela Paton dies at age 86

Angela Paton, an actress best known for appearing with Bill Murray in "Groundhog Day," has died at age 86. Her nephew George Woolf says Paton died Thursday in Oakland, California, where she had been in hospice care after a recent heart attack. Paton played Mrs. Lancaster, the kindly, elderly, small-town...

Ads for teen party at Miami Gardens strip club have community leaders in a lather

The King of Diamonds ranks among South Florida's signature strip clubs — packing in a mostly black crowd that includes athletes and celebrities and producing dancers who have become stars of sorts themselves, like Blac Chyna, a model who dates a Kardashian. Not so popular: Plans for a party for...