Archive for 'December 11th, 2011'
In the room with ceramics by Picasso, a man and woman lean close to whisper the question everyone has been wondering. "How much do you think these pots are worth?" the man says, nodding to a [...]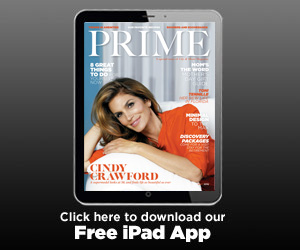 A round of South Florida beer events

  South Florida BrewFest, noon-4 p.m., Saturday, Nov. 7 Name a local brewery and it will be participating in the fourth annual South Florida BrewFest at Florida International University's Biscayne Bay Campus, 3000 NE 151 St., North Miami. The festival brings together breweries, brewpubs and home...

TV's Gordon Ramsay dines at Fort Lauderdale's ROK:BRGR

TV's "Hell's Kitchen" chef Gordon Ramsay had dinner last week at the Fort Lauderdale ROK:BRGR in Himmarshee Village. Ramsay caught up with Bret Hauser, a former "Hell's Kitchen" contestant who's now chef at PizzaCraft. ROK:BRGR and PizzaCraft are owned by Fort Lauderdale-based J.E.Y. Hospitality...
Photo gallery: Wine bars in South Florida

If you click on "Show Caption" in the lower left-hand corner, you can read about the bars and restaurants in South Florida that feature impressive wine portfolios -- just in time for National Wine Day on May 25. Veni, vidi, vici, vino.

When art becomes an escape from depression and trauma

South Florida has a vast community of flow artists who gather in parks, on beaches and at other public spaces to practice. Flow arts include a variety of physical activities with continuous movement, such as poi, fire spinning, Hula-Hooping, acroyoga, slacklining, dancing and juggling. For many...
Fashion porn: Miami Heat Dancers post new poster

Wearing a variety of racy red bikinis (where else could that happen but in SoFlo in the winter?), the Miami Heat Dancers have launched their poster. Heat-ster fans will get to see the haute-hot poster at tonight's game against the Toronto Raptors.

Fashion porn: Behind the scenes at Parke & Ronen's Miami photo shoot

Here are some behind-the-scenes photos from swimwear brand Parke & Ronen's latest photo shoot in Miami (Wynwood, Midtown, the Design District and several beaches) for their 2016 Resort Collection. Founded in 1997 by Parke Lutter and Ronen Jehezkel, the label has estavlished itself as a fashion...
Broward prepares another tow truck crackdown to aid consumers

Another tow truck crackdown is coming.Broward County commissioners has pushed forward a new slate of reforms, setting a June 14 public hearing. The county got tough with tow truck drivers several years ago, and even tougher last year. The newest law would ratchet up the rules even further.Under...

Broward condo owners win 10-year battle over Wilma damages

It took a decade of fighting, but owners of the Southgate Gardens condo complex have finally been compensated for the damage and hardship they suffered after Hurricane Wilma pummeled their units on Oct 24, 2005.The 108-unit complex off Southgate Boulevard, east of University Drive, could be the...

Paul Ryan reportedly telling confidants he's ready to end Donald Trump impasse

House Speaker Paul Ryan has begun telling confidants that he wants to end his standoff with Donald Trump in part because he's worried the split has sharpened divisions in the Republican Party, according to two people close to the lawmaker. Ryan aides say nothing has been decided about a possible...