Archive for 'November 30th, 2011'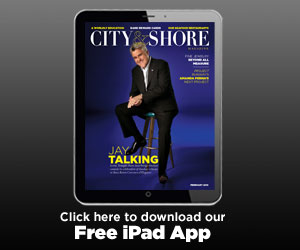 A round of South Florida beer events

  South Florida BrewFest, noon-4 p.m., Saturday, Nov. 7 Name a local brewery and it will be participating in the fourth annual South Florida BrewFest at Florida International University's Biscayne Bay Campus, 3000 NE 151 St., North Miami. The festival brings together breweries, brewpubs and home...

TV's Gordon Ramsay dines at Fort Lauderdale's ROK:BRGR

TV's "Hell's Kitchen" chef Gordon Ramsay had dinner last week at the Fort Lauderdale ROK:BRGR in Himmarshee Village. Ramsay caught up with Bret Hauser, a former "Hell's Kitchen" contestant who's now chef at PizzaCraft. ROK:BRGR and PizzaCraft are owned by Fort Lauderdale-based J.E.Y. Hospitality...
Free burritos for everyone from Chipotle and Moe's Southwest Grill

Score two free burritos from Chipotle and Moe's Southwest Grill. After Chipotle restaurants closed during lunch on Feb. 8, for a nationwide food safety meeting, the fast-food chain is offering a coupon for a free burrito by texting RAINCHECK TO 888-222 by 6 p.m. Monday. The coupon will arrive in...

Free $14 fragrance mist from Bath & Body Works for Valentine's Day

Get a Valentine coupon good for free Fine Fragrance Mist valued at $14 with purchase at Bath & Body Works. Opt in via text or email to get a link to the coupon sent when the promotion goes live, which is anyone's guess. Click here for the the deal. "Like" Doreen's Deals page on Facebook; follow...
Fashion porn: Miami Heat Dancers post new poster

Wearing a variety of racy red bikinis (where else could that happen but in SoFlo in the winter?), the Miami Heat Dancers have launched their poster. Heat-ster fans will get to see the haute-hot poster at tonight's game against the Toronto Raptors.

Fashion porn: Behind the scenes at Parke & Ronen's Miami photo shoot

Here are some behind-the-scenes photos from swimwear brand Parke & Ronen's latest photo shoot in Miami (Wynwood, Midtown, the Design District and several beaches) for their 2016 Resort Collection. Founded in 1997 by Parke Lutter and Ronen Jehezkel, the label has estavlished itself as a fashion...
Panthers lose 3-0 to Red Wings and lose Barkov to head injury

The last time the Panthers put together a substantial winning streak they lost four in a row.Uh-oh.Two days after the Panthers endured an uncharacteristic third-period collapse in an overtime loss to the Penguins which ended a five-game winning streak, they dropped their second straight in a chippy...

Report: ER at Memorial Hospital Miramar reopens after brief shutdown

NBC6 is reporting that the emergency room at Memorial Hospital Miramar was shutdown Monday evening as a precaution. It has since reopened. It is being reported that a patient who was exposed to an unknown powder was being treated there. The patient was put in isolation. The powder was never at...

Man steals gold necklace from Oakland Park Flea Market

Authorities are looking for a man who stole a 10-karat gold necklace from a jeweler at the Oakland Park Flea Market.  The man was posing as a customer at Janell's Jeweler, 3161 W. Oakland Park Blvd., on Dec. 30, when he set his sights on a chunky gold necklace with a "religious pendant," according...