Archive for 'November,2011'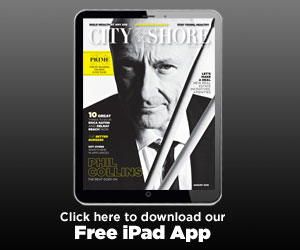 Coupon: Free entree at Smashburger

Get free eats at Smashbubrger. Use a coupon to  get a free entree when you buy one to celebrate the chain being voted best burger in 20 cities. Menu choices include the Classic Smash, Avocado Club, BBQ Bacon and Cheddar, among other choices, chicken sandwiches and an array of salads. Sides include...

How to switch carriers and keep your old cellphone

Dear Doreen: Sunday's article about cellphone data plans was informative, but one significant factor in "jumping to a new carrier" is that your phone may not be compatible with that carrier so you'll have the expense of buying a new phone.   That was the case with me. I purchased the iPhone 6s...
Fashion porn: Miami Heat Dancers post new poster

Wearing a variety of racy red bikinis (where else could that happen but in SoFlo in the winter?), the Miami Heat Dancers have launched their poster. Heat-ster fans will get to see the haute-hot poster at tonight's game against the Toronto Raptors.

Fashion porn: Behind the scenes at Parke & Ronen's Miami photo shoot

Here are some behind-the-scenes photos from swimwear brand Parke & Ronen's latest photo shoot in Miami (Wynwood, Midtown, the Design District and several beaches) for their 2016 Resort Collection. Founded in 1997 by Parke Lutter and Ronen Jehezkel, the label has estavlished itself as a fashion...
New local Zika case in Palm Beach County, authorities announce

The Florida Department of Health today announced the discovery of a new locally acquired case of the Zika virus in Palm Beach County, bringing the total number of local cases in Florida to 43.The new case is not connected to an investigation focused on a Palm Beach County resident that was announced...

Italy earthquake kills at least 247 people as rescuers race to free survivors

Rescue crews using bulldozers and their bare hands raced to dig out survivors Thursday from a strong earthquake that reduced three central Italian towns to rubble. The death toll rose to 247, but the number of dead and missing was uncertain given the thousands of vacationers in the area for summer's...

Storm system could strengthen fast if it approaches South Florida

We may receive less warning than normal if the storm system skirting the Caribbean turns into a threat to South Florida. The National Weather Service said Wednesday evening that the still-disorganized system could strengthen fast if it heads toward South Florida through the Bahamas, leaving the...