Archive for 'November,2011'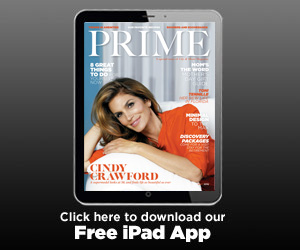 A round of South Florida beer events

  South Florida BrewFest, noon-4 p.m., Saturday, Nov. 7 Name a local brewery and it will be participating in the fourth annual South Florida BrewFest at Florida International University's Biscayne Bay Campus, 3000 NE 151 St., North Miami. The festival brings together breweries, brewpubs and home...

TV's Gordon Ramsay dines at Fort Lauderdale's ROK:BRGR

TV's "Hell's Kitchen" chef Gordon Ramsay had dinner last week at the Fort Lauderdale ROK:BRGR in Himmarshee Village. Ramsay caught up with Bret Hauser, a former "Hell's Kitchen" contestant who's now chef at PizzaCraft. ROK:BRGR and PizzaCraft are owned by Fort Lauderdale-based J.E.Y. Hospitality...
Free $25 gift card, rotisserie chicken and more from Sam's Club

Get a free $25 gift card and a free rotisserie chicken and other perks for joining Sam's Club. The new member offer, valued at $245, includes a free gift card, chicken, mashed potatoes, apple pie, $100 in coupons and and a free Plus membership upgrade with membership purchase. Memberships are $45...

Free 3-Step Invati hair system from Aveda

Get a free three-piece Invati hair care sample pack from Aveda. Use a coupon to get an Invati Exfoliating Shampoo, Thickening Conditioner and Scalp Reviatalizer at participating locations. The Invati 3-step thickening system promises to reduce hair loss by 33 percent. You also can redeem the offer...
Fashion porn: Miami Heat Dancers post new poster

Wearing a variety of racy red bikinis (where else could that happen but in SoFlo in the winter?), the Miami Heat Dancers have launched their poster. Heat-ster fans will get to see the haute-hot poster at tonight's game against the Toronto Raptors.

Fashion porn: Behind the scenes at Parke & Ronen's Miami photo shoot

Here are some behind-the-scenes photos from swimwear brand Parke & Ronen's latest photo shoot in Miami (Wynwood, Midtown, the Design District and several beaches) for their 2016 Resort Collection. Founded in 1997 by Parke Lutter and Ronen Jehezkel, the label has estavlished itself as a fashion...
Two women hurt, small dog dies when larger dogs attack in Hollywood, police say

Daisy and Duke, whose owner told authorities are American Bulldog siblings, are in the custody of Broward County Animal Control after two women were attacked by the dogs Friday and were hospitalized, a police official said.One of the women was walking her pet about 1:30 a.m. near the 5900 block...

Boater of capsized vessel credits waterproof cellphone for his rescue

A boater on Friday recalled being stranded at sea with his friend, miles away from the Jupiter Inlet, holding onto his flipped-over boat while waiting almost an hour for help to arrive. Thor Arnold, 38, acknowledged he and his friend James Sellers, 37, didn't have what's recommended by boating-safety...

Margate man convicted of murder in shooting death of girlfriend

A Margate man was found guilty on Friday of first-degree murder with a firearm in the 2012 death of his live-in girlfriend.Francisco Rodriguez, 58, sat silently as the verdict was read and said nothing before Broward Circuit Judge Jeffrey Levenson sentenced him to a mandatory term of life in prison....