Archive for 'November,2011'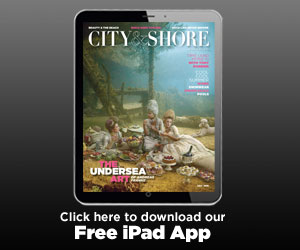 Y-100's Mack-a-poolooza concert at Fontainebleau Miami Beach

Fontainebleau Miami Beach held Y-100's Mack-a-poolooza concert at the hotel's ocean lawn on July 23. The lineup included Lil Dicky, Kent Jones and Bebe Rexha. Follow SouthFlorida.com on Twitter, Facebook and Snapchat.

Happy hour of the week: Stache

Start your weekend on a high note, listening to live music and coolly drinking cocktails before the night heats up at Stache. The 1920s-themed drinking den in downtown Fort Lauderdale offers happy hour on Fridays from 5 to 9 p.m. Sit at the bar, or any of the cozy loveseats, while enjoying 40 percent...
Coupon: $20 off at IKEA

Just in time to outfit college dorm rooms, IKEA comes to the rescue. Use a coupon to save $20 on a $150 purchase. The coupon can be combined with IKEA Family offers but not with other discounts or on food. Exclusion are printed on the coupon. Also, join the free IKEA Family reward club to […]

Where to get free eats for National Chicken Wing Day starting Thursday

It's National Chicken Wing Day on Friday and restaurants are offering hot deals to celebrate starting Thursday. No coupons are necessary. Buffalo Wild Wings: Half-priced wings on Friday when dining in at participating locations. East Coast Wings: Buy wings on Friday and get a coupon good for five...
Fashion porn: Miami Heat Dancers post new poster

Wearing a variety of racy red bikinis (where else could that happen but in SoFlo in the winter?), the Miami Heat Dancers have launched their poster. Heat-ster fans will get to see the haute-hot poster at tonight's game against the Toronto Raptors.

Fashion porn: Behind the scenes at Parke & Ronen's Miami photo shoot

Here are some behind-the-scenes photos from swimwear brand Parke & Ronen's latest photo shoot in Miami (Wynwood, Midtown, the Design District and several beaches) for their 2016 Resort Collection. Founded in 1997 by Parke Lutter and Ronen Jehezkel, the label has estavlished itself as a fashion...
Three Palm Beach County men plead not guilty in alleged conspiracy to help Islamic State

Three men accused of supporting the Islamic State appeared in federal court for the first time Wednesday in West Palm Beach. Gregory Hubbard, Darren Arness Jackson and Dayne Antani Christian pleaded not guilty to their charges and are demanding a jury trial. All wore blue jumpsuits and remained...

Eighth person accused of helping courthouse escapee Dayonte Resiles

Murder suspect Dayonte Resiles' network of accomplices has grown by yet another young woman who authorities say helped the courthouse escapee stay off the radar.Armonie Frankson-Dennis, 21, becomes the eighth person charged in connection with Resiles' escape. She appeared Wednesday before Broward...

Trump says Russia should find Clinton's missing emails

Donald Trump has a message for Russia: find Hillary Clinton's missing emails. The Republican presidential nominee, holding a Wednesday press conference in Doral, said that the 30,000 missing emails from Clinton's private email server would reveal "some beauties" and made an extraordinary plea for...